Photos: CSO to Open Season with Mahler's RESURRECTION, 10/5
In Mahler's mighty "Resurrection" symphony, he dramatically addresses life-and-death issues as only he could-"one is battered to the ground and then raised on angels' wings to the highest heights." CSO Music Director Jean-Marie Zeitouni opens the 2013-14 season by leading the Columbus Symphony Chorus, featured guest vocalists Dominique Labelle (soprano) and Sasha Cooke (mezzo-soprano), and the Columbus Symphony Orchestra, including an off-stage brass ensemble echoing the last judgement from another world. This will also be the official debut of Jean-Sébastien Roy as the CSO's new concertmaster.
The Columbus Symphony presents Mahler's "Resurrection" in a special season opening event at the Ohio Theatre (39 E. State St.) onSaturday, October 5, at 8pm. Tickets start at $25 and can be purchased at the CAPA Ticket Center (39 E. State St.), all Ticketmaster outlets, and www.ticketmaster.com. To purchase tickets by phone, please call (614) 228-8600 or (800) 745-3000. The CAPA TicketCenter will also be open two hours prior to each performance. Young people between the ages of 13-25 may purchase $5 PNC Arts Alive All Access tickets while available. For more information, visit www.GoFor5.com.
The 2013-14 Masterworks Series is made possible through the generous support of season sponsors Anne and Noel Melvin.
Jean-Marie Zeitouni, music director of the Columbus Symphony and principal conductor and artistic director of I Musici de Montréal, has emerged as one of Canada's brightest young conductors whose eloquent yet fiery style results in regular re-engagements acrossNorth America. Also enjoying an association with Les Violons du Roy that goes back many years, first as conductor-in-residence, then as associate conductor, and since 2008, as principal guest conductor, he has led the ensemble in more than 200 performances in the province of Québec, across Canada, and in Mexico. In 2006, he recorded his first album with Les Violons du Roy entitled Piazzollawhich received a 2007 JUNO Award for Classical Album of the Year in the category Solo or Chamber Ensemble. They also have two subsequent recordings-Bartok (2008) and Britten (2010).
Dominique Labelle has fearlessly plumbed the technical and emotional depths of music, turning in performances possessed of "conviction without exhibitionism" (De Telegraf) that have "the audience hanging on every note" (Boston Globe). Recent engagements include Stravinsky's Les Noces with the St. Louis Symphony and David Robertson, Handel's Messiah with Kent Nagano and the Orchestre Symphonique de Montreal; Yehudi Wyner's Fragments from Antiquity with the Lexington Symphony; and performances with conductor Nicholas McGegan with Philharmonia Baroque Orchestra, the Gottingen Handel Festival, and the National Arts Centre Orchestra. Her most recent recording is Monsigny's Le Déserteur (Naxos).
Radiant American mezzo-soprano Sasha Cooke caused a sensation as Kitty Oppenheimer in the Metropolitan Opera premiere of John Adams's Doctor Atomic, the DVD release of which won the 2012 Grammy Award for Best Opera Recording. She was praised in The New Yorker for her "fresh, vital portrayal, bringing a luminous tone, a generously supported musical line, a keen sense of verbal nuance, and a flair for seduction." In 2010, she was awarded First Place and the American Prize in the José Iturbi International Music Competition, Top Prize in the Gerda Lissner Competition, and the Kennedy Center's Marian Anderson Award. Additionally, Cooke earned First Prizes in the 2007 Sun Valley Opera Vocal Competition and the 2006 Bach Vocal Competition sponsored by the American Bach Society and The Bach Choir of Bethlehem, as well as Third Prize in the 2006 Licia Albanese-Puccini Competition.
Now in its 53rd season, the Columbus Symphony Chorus continues to excel under the direction of Chorus Master Ronald J. Jenkins. The 130-member Chorus, comprised entirely of volunteer singers from central Ohio, performs major works from Bach through the 21stcentury. The chorus ended last season with the premiere of Stephen Paulus' "Of Songs and Singing," conducted by Jenkins and commissioned by the chorus to honor his 31 years of service. In addition to their classical concerts, the Chorus's annual Holiday Pops concerts, conceived and directed by Jenkins from their beginning in 1983, have grown into one of the best-loved musical traditions in the central Ohio area, including three performances on the first weekend of December.
Gustav Mahler was a late-Romantic Austrian composer and one of the leading conductors of his generation. As a composer, Mahler acted as a bridge between the 19th-century Austro-German tradition and the modernism of the early 20th century. While in his lifetime his status as a conductor was established beyond question, his own music gained wide popularity only after periods of relative neglect which included a ban on its performance in much of Europe during the Nazi era. His Symphony No. 2, known as the Resurrection Symphony, was written between 1888 and 1894, and first performed in 1895. Apart from the Eighth Symphony, this symphony was Mahler's most popular and successful work during his lifetime. It is his first major work that would eventually mark his lifelong view of the beauty of afterlife and resurrection. In this large work, the composer further developed the creativity of "sound of the distance" and creating a "world of its own," aspects already seen in his First Symphony.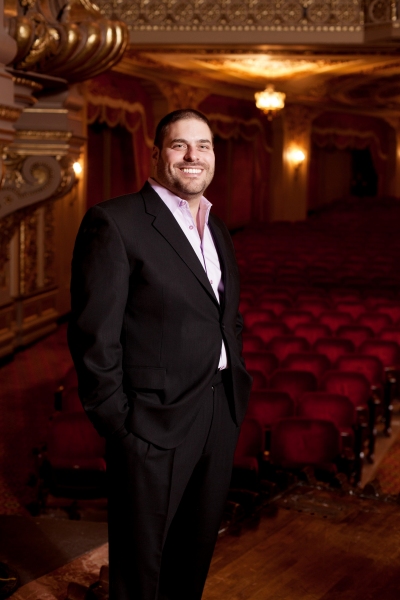 Jean-Marie Zeitouni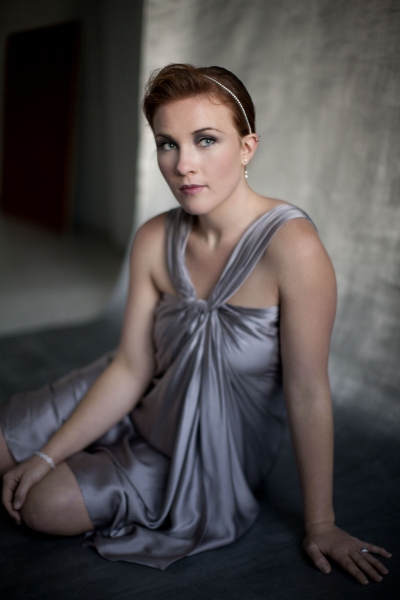 Sasha Cooke

Dominique Labelle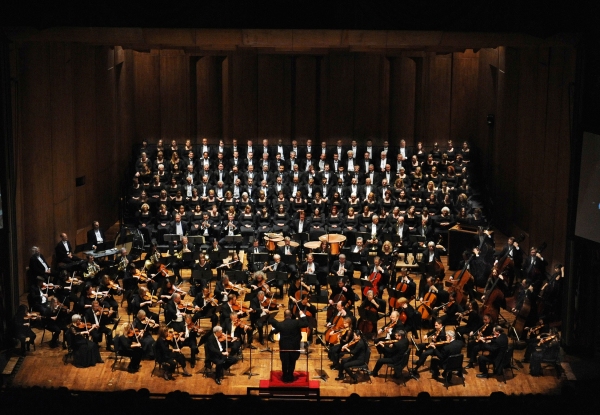 CSO with Columbus Symphony Chorus