TimeLine Announces Inaugural FIRST DRAFT Playwrights Collective Festival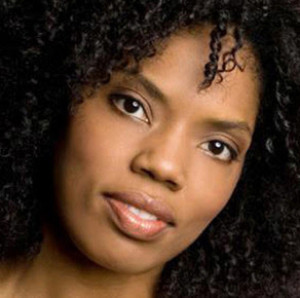 TimeLine Theatre Company announces its inaugural "FIRST DRAFT: A TimeLine Playwrights Collective Festival," the culmination of the company's latest two-year new-play incubator program offering residency to Chicago-based emerging and established writers. FIRST DRAFT will take place December 1 - 3, 2018, at TimeLine's home at 615 W. Wellington Avenue in Chicago, with free public readings of new plays by current Playwrights Collective members Tyla Abercrumbie, Will Allan, Maureen Gallagher, and Calamity West.
Tickets to these one-time-only readings are FREE but advance reservations are strongly recommended as space is very limited. To reserve tickets, visit timelinetheatre.com or call the TimeLine Box Office at 773.281.8463 x6.
Schedule and details for FIRST DRAFT include:
Saturday, December 1, 2018 at 11 a.m.
CAMPAIGNS, INC.
by Will Allan
directed by Nick Bowling
In 1934, famous novelist Upton Sinclair was all but guaranteed to become the first Democratic governor of the state of California-until a young, unknown couple formed the first political consulting firm in U.S. history in order to take him down. Clem Whitaker and Leone Baxter methodically constructed one of the most spectacular, star-studded smear campaigns ever and, in many respects, became the founders of "fake news."
The cast for CAMPAIGNS, INC. includes Amy Carpenter, Bryce Gangel, Francis Guinan, Terry Hamilton, Juliet Hart, Anish Jethmalani, Phillip Earl Johnson, Travis Knight, and Mark Ulrich. The stage manager is Kelsey York.
Playwright Will Allan was recently named a Company Member at TimeLine, where he appeared as an actor in THE HISTORY BOYS and served as assistant director of IN DAFUR. His acting credits around Chicago include work at Steppenwolf, Goodman, Greenhouse Theater Center, Victory Gardens, Remy Bummpo, American Theater Company, and First Folio, among others. Regional acting credits include plays at Milwaukee Rep and The Human Race Theatre Company. For a complete biography, visit https://timelinetheatre.com/person/will-allan.
Saturday, December 1, 2018 at 8 p.m.
GREETINGS FROM MOSCOW! A LOVE STORY
by Calamity West
directed by Elly Green
Chronicling the brief courtship and marriage of actor Olga Knipper and playwright Anton Chekhov, GREETINGS FROM MOSCOW! is a love story for the ages. A fantasy set against the backdrop of a rising Moscow art scene in the 20th century and the sprawling vacuum of rural Russia, this play is a love letter to the dreamers, the lovers, and the magic of life and death.
The cast for GREETINGS FROM MOSCOW! A LOVE STORY includes Harry Belden, Sydney Charles, Cruz Gonzalez-Cadel, Susaan Jamshidi, Niko Kourtis, Kelli Simpkins, and Samuel Taylor. The stage manager is Kelsey York.
Playwright Calamity West is a Chicago-based, award-winning playwright. She most recently premiered her plays IN THE CANYON at Jackalope and HINTER at Steep. Her other plays include ENGINES AND INSTRUMENTS OF FLIGHT: A FANTASIA IN THREE ACTS, GIVE IT ALL BACK, Tony Kushner CONSIDERS WRITING A GAY FANTASIA BASED ON NATIONAL THEMES, ROLLING, IBSEN IS DEAD, THE PEACOCK, THE GACY PLAY, and COMMON HATRED. For a complete biography, visit https://timelinetheatre.com/person/calamity-west.
Sunday, December 2, 2018 at 6:30 p.m.
KENT STATE JACKSON STATE
by Maureen Gallagher
directed by Wardell Julius Clark
On May 4, 1970, three days after Nixon expanded the Vietnam War into Cambodia and protests were staged across the county, four college students were killed and nine were wounded at Kent State University. That shocking event was immortalized in song, a Pulitzer Prize-winning photograph, and extensive coverage. Eleven days later, two students were killed and as many as 20 were wounded at a peaceful protest at Jackson State College. Few people around the country heard about it then or know about it now. This play is a personal story about the six students who died and their loved ones, and the coming together of the two schools in a solidarity which continues to this day. Their history raises questions about how and for what we are willing to rise up today.
The cast for KENT STATE JACKSON STATE includes Sam Boeck, Sydney Charles, Richard Costes, Charles Andrew Gardner, Kayla Raelle Holder, James Leaming, and Ayssette Muñoz. The stage manager is Jennifer Gregory.
Playwright Maureen Gallagher is an actor and playwright in Chicago theatre. Her play MARTIN FUREY'S SHOT, about photojournalists in South Africa during the violence preceding the election of Nelson Mandela, was produced at TimeLine in 2005. Her other plays include COMRADES MINE and MORE RUTHLESS AND MORE TENDER. For a complete biography, visit https://timelinetheatre.com/person/maureen-gallagher.
Monday, December 3, 2018 at 7 p.m.
RELENTLESS
by Tyla Abercrumbie
directed by Ron OJ Parson
Two sisters return to their childhood home in Philadelphia in 1918. Annelle is a happy socialite desperate to keep safe the illusion of a perfect life with her husband Dr. Marcus Stanton. Janet is a single, professional nurse, determined to change history and propel black women into power. When they selfishly finger through the pages of their late mother's diaries, it lands them at the foothills of a woman they never really knew and a legacy whose truths are chillingly, explosively RELENTLESS.
The cast for RELENTLESS includes Adia Alli, Ayanna Bakari, Chanell Bell, Aaron Todd Douglas, Tiffany Renee Johnson, Kelvin Roston Jr., and Maggie Scrantom. The stage manager is Jennifer Gregory.
Playwright Tyla Abercrumbie was recently named a Company Member at TimeLine, where she has appeared as an actor in PARADISE BLUE and IN DARFUR, served as assistant director of A RAISIN IN THE SUN, and directed the TimePieces play reading of REPAIRING A NATION. Her other plays include WHO'S AFRAID OF DEEPAK CHOPRA, ASYLUM (AKA LIFE), PSYCHOLOGICAL TERRORISM, NAKED AND RAW, THE STRAW, AFFAIR OF AMBIGUITY, and NORMALITY. For a complete biography, visit https://timelinetheatre.com/person/tyla-abercrumbie.
"We greatly admire these four artists and it has been an incredible experience working with them over the past two years as they've explored these four stories," said Ben Thiem, TimeLine's Literary Manager under whose leadership the Playwrights Collective was developed. "Being a playwright is often very solitary work without regular opportunities for structured feedback and support. By creating this FIRST DRAFT festival as a culmination of their time with us, TimeLine hopes to give both playwrights and audience members an invaluable opportunity to hear these new plays during a critical moment in their continuing development."
All readings during the FIRST DRAFT festival take place at TimeLine Theatre, 615 W. Wellington Ave., in Chicago's Lakeview neighborhood, near the corner of Wellington and Broadway, inside the Wellington Avenue United Church of Christ building. TimeLine is served by multiple CTA trains and buses. TimeLine offers discounted parking at the Standard Parking garages at Broadway Center ($8 with validation; 2846 N. Broadway, at Surf) or the Century Mall ($9 with validation; 2836 N. Clark), with other paid parking options nearby, plus limited free and metered street parking.
The theatre is accessible to people with disabilities, with two wheelchair lifts provide access from street level to the theatre space and to lower-level restrooms. Audience members using wheelchairs or who need to avoid stairs, and others with special seating or accessibility needs should contact the TimeLine Box Office in advance to confirm arrangements.
ABOUT TIMELINE'S PLAYWRIGHTS COLLECTIVE
Over its first 22 seasons, TimeLine has produced 10 world premieres and more than 30 Chicago premieres, making an ongoing commitment to developing, supporting and featuring new work. The TimeLine Playwrights Collective continues that effort, offering a supportive environment for playwrights who share an affinity for TimeLine's mission of presenting stories inspired by history that connect with today's social and political issues.
A diverse group of emerging and established writers are selected by TimeLine's Company Members to participate in the Playwrights Collective, under the leadership of Literary Manager Ben Thiem. The group meets regularly, and playwrights choose their own projects that fit TimeLine's mission to work on throughout the two-year residency. Together the group reads and hears scenes from work under development, asks questions, discusses challenges and shares progress with peers. TimeLine provides support throughout the process, including readings, and any works developed with the Playwrights Collective may be considered for future development and production at TimeLine Theatre.
The four playwrights presenting work during FIRST DRAFT are the second group to be in residence as part of TimeLine's Playwrights Collective. The inaugural Playwrights Collective, which included Alice Austin, John Conroy, Emily Dendinger, Frances Limoncelli, Susan McLaughlin Karp and Brett Neveu, convened 2013 to 2016.
ABOUT TIMELINE THEATRE COMPANY
TimeLine Theatre Company, recipient of the prestigious 2016 MacArthur Award for Creative and Effective Institutions, was founded in April 1997 with a mission to present stories inspired by history that connect with today's social and political issues. To date over 21 seasons, TimeLine has presented 75 productions, including 10 world premieres and 33 Chicago premieres, and launched the Living History Education Program, which brings the company's mission to life for students in Chicago Public Schools. Recipient of the Alford-Axelson Award for Nonprofit Managerial Excellence and the Richard Goodman Strategic Planning Award from the Association for Strategic Planning, TimeLine has received 54 Jeff Awards, including an award for Outstanding Production 11 times.
TimeLine is led by Artistic Director PJ Powers, Managing Director Elizabeth K. Auman and Board President Eileen LaCario. Company members are Tyla Abercrumbie, Will Allan, Nick Bowling, Janet Ulrich Brooks, Wardell Julius Clark, Behzad Dabu, Charles Andrew Gardner, Lara Goetsch, Juliet Hart, Anish Jethmalani, Mildred Marie Langford, Mechelle Moe, David Parkes, Ron OJ Parson, PJ Powers, Maren Robinson, and Benjamin Thiem.
Major corporate, government and foundation supporters of TimeLine Theatre include Alphawood Foundation, Bayless Family Foundation, The Chicago Community Trust, The Crown Family, Forum Fund, The Joseph and Bessie Feinberg Foundation, Illinois Arts Council Agency, Laughing Acres Family Foundation, A.L. and Jennie L. Luria Foundation, MacArthur Fund for Arts and Culture at Prince, the National Endowment for the Arts, The Pauls Foundation, Polk Bros. Foundation, and The Shubert Foundation.
TimeLine is a member of the League of Chicago Theatres, Theatre Communications Group, Choose Chicago, Lakeview East Chamber of Commerce, Chicago Green Theatre Alliance, and Chicago's Belmont Theater District.
Featured BroadwayWorld Events
Check out these concerts...

More Hot Stories For You