Photo Flash: THE LIGHT IN THE PIAZZA Runs At The Marriott Theatre Through 9/22
Celebrating 35 years of producing award-winning musical theater in Chicagoland, The Marriott Theatre is thrilled to present the stunningly beautiful new musical The Light in the Piazza, previewing July 22nd, opening July 29th, and running through September 20th.
Directed by
Joe Leonardo
(Little Women, Sunset Boulevard), The Light in the Piazza is a captivating love story set in Florence, Italy in the summer of 1953.
Margaret John
son brings her daughter Clara to revisit the site of her honeymoon, only to find that Clara quickly falls passionately in love with a young Italian man. Margaret tries to impede the rapidly budding romance until she realizes this may be the only chance for her daughter to find true love – for all is not as it appears with the young Clara Johnson. Unable to suppress the truth about her daughter, Margaret is forced to reconsider not only Clara's future, but her own hopes and dreams. The Light in the Piazza is a luminous celebration of the beauty and passions of the human heart, as well as the Italian culture and the essence of love. The production features a lavish score with soaring, classical melodies. As
Joe Leonardo
indicates, "Piazza has an absolutely beautiful and unique sounding score by
Adam Guettel
. It is incredibly romantic in the tradition of his grandfather's (
Richard Rodgers
) work, but in no way is a copy of Rodgers' music. The Light in the Piazza has a unique modern sound while still being lush and romantic." The show was nominated for 11 Tony Awards (including Best Musical), and won six, including Best Original Score in 2005. That year, it was also nominated for 11 Drama Desk Awards and won four, including Outstanding Music. Supporting the beautiful and touching music is the book as written by
Craig Lucas
. Based on the 1960 novella of the same name by
Eliza
Beth Spencer
, the book "is light and charming and funny and then, surprisingly, delivers many moments of touching poignancy. It is an actor's and director's dream," suggests Leonardo. Audiences are sure to agree.The cast for The Light in the Piazza is drawn entirely from the Chicagoland community, and includes such stars as
Summer Smart
as Clara Johnson,
Max Quinlan
as Fabrizio Naccarelli (returning after playing the title role in
Marriott Theatre
's Joseph), and Chicago leading lady
Mary Ernster
as
Margaret John
son. Rounding out the cast for The Light in the Piazza are
Michael Accardo
as
Roy Johns
on, Alexander Aguilar as Giuseppe Naccarelli, Jennifer T. Grubb as Franca Naccarelli,
Paula Scrofano
as Signora Naccarelli, and
Gene Weygandt
as Signor Naccarelli. Also featured are Kellie Cundiff, Don Denton, Katie Johannigman, Catherine Lord,
Ryan Reilly
, and
George Andre
w Wolff. Lead Artistic Director Aaron Thielen heads the artistic team for The Light in the Piazza, with Musical Direction by Dr. Ryan Nelson. Properties Design is by Gregory Isaac, Lighting Design by
Diane Williams
, Costume Design by Nancy Missimi, and Set Design is by
Tom Ryan
.
Michael Duff
conducts the
Marriott Theatre
orchestra.The performance schedule for all shows is Wednesdays at 1:00 p.m. and 8:00 p.m., Thursdays and Fridays at 8:00 p.m., Saturdays at 4:30 p.m. and 8:00 p.m., and Sundays at 1:00 p.m. and 5:00 p.m. Ticket prices are $45.00, excluding tax and handling fees. A $5.00 discount for students and seniors is valid for all performances excluding Fridays and Saturdays at 8:00 p.m. With the purchase of a $55 ticket on Wednesdays or Thursdays, dinner is included at the King's Wharf Restaurant or the Fairfield Inn (based on dining availability). Dinners on Friday, Saturday and Sunday range from $32 - $43 per person (includes tax). Free parking is available at all performances. To reserve tickets with a major credit card, call the
Marriott Theatre
Box Office at 847.634.0200 or visit
www.MarriottTheatre.com
for more information.

Alexander Aguilar and Max Quinlan

Jennifer T. Grubb and Joe Leonardo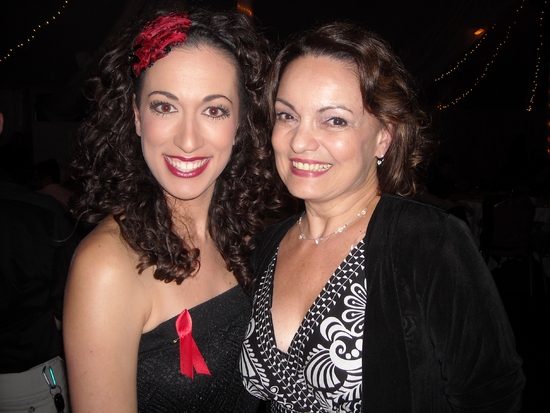 Jennifer T. Grubb and Paula Scrofano

Mary Ernster, Summer Smart, and Max Quinlan

Peyton Royal and Sasha Vargas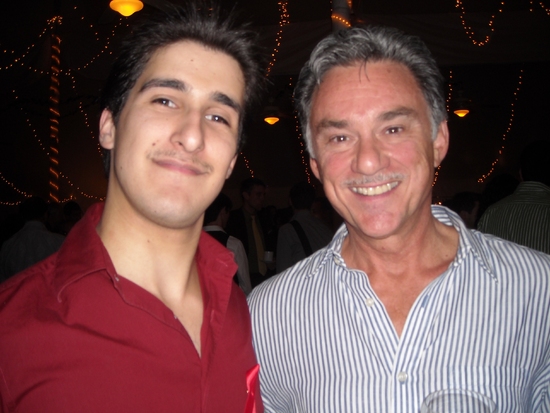 Alexander Aguilar and Gene Weygandt
More Hot Stories For You