Latest News on Roy Johns:
Roy Johns News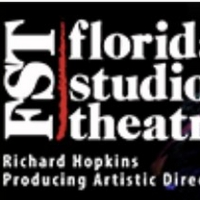 Florida Studio Theatre Presents SMOKE & MIRRORS, A Comedic Murder Mystery This Summer
by Grace Cutler - Jul 12, 2022
Florida Studio Theatre (FST) presents Smoke & Mirrors, a riveting comedic thriller by Will Osborne and Anthony Herrera.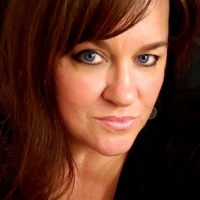 Florida Studio Theatre Presents MAYTAG VIRGIN Beginning This Month
by Stephi Wild - Jun 8, 2022
Florida Studio Theatre (FST) presents Maytag Virgin, an uplifting Southern love story by Audrey Cefaly, a Pulitzer Prize-nominated playwright. Called "Touching" and "A real joy to see" by DC Metro Theatre Arts, Maytag Virgin is a heartfelt comedy about love, loss, life, and laundry.
ROUNDING THIRD Will Be Performed at Florida Studio Theatre This Summer
by Stephi Wild - Jul 13, 2021
Nicholas Mongiardo-Cooper plays Don, the seasoned coach who is tough as nails and has no time for excuses, untied shoelaces, or losing.
MY LORD, WHAT A NIGHT Will Be Performed by Florida Studio Theatre This Month
by Stephi Wild - Jun 10, 2021
This stirring play gives a rare glimpse into the real-life struggles faced by two important figures from the early-20th century: Marian Anderson and Albert Einstein. My Lord, What A Night will run in FST's Keating Theatre starting Wednesday, June 30.
THE MENOPAUSAL MERMAID to Premiere at Boston's Club Cafe
by BWW News Desk - Aug 15, 2017
In Michael Gaucher's new drag parody, THE MENOPAUSAL MERMAID, Ariel (of The Little Mermaid fame) is back on stage spilling all the Tea about Eric - the man she THOUGHT she loved and Ursula - the sea hag who ruined her life.  Ariel is older, wiser, and she doesn't have a single F#*k to give!  
Photo Flash: Pear Theatre presents IN THE NEXT ROOM OR, THE VIBRATOR PLAY
by A.A. Cristi - Jul 28, 2017
Pear Theatre opens its 16th season with Sarah Ruhl's funny and insightful "In the Next Room, or, the Vibrator Play." Set at the dawn of the age of electricity, this comedy explores how women's issues are addressed in a patriarchal society that rarely gives them credence or consideration. "In the Next Room" is directed by Caroline Clark, and previews on September 7. Press and Opening Night is Friday, September 8, followed by a champagne gala. The show runs Thursdays through Sundays, through October 1. All performances are held at the Pear Theatre, 1110 La Avenida St., Mountain View. Tickets ($10-$35) can be purchased by visiting www.thepear.org or calling(650) 254-1148.
Pear Theatre Announces 2017-18 Season
by BWW News Desk - Jun 5, 2017
Pear Theatre is proud to announce its 2017-2018 season, an intriguing mix of new works, classics, and even a musical revue. In addition, this season will be the first in the Pear's 16-year history to be under the guidance of a new Artistic Director, Betsy Kruse Craig.
Pear Theatre presents PEAR SLICES 2017 in May
by A.A. Cristi - Mar 24, 2017
Pear Theatre continues its season with its annual showcase of original short plays by members of the Pear Playwrights Guild. From Anasazi to Aboriginals, private detectives to proposals, this year's crop of plays promises to engage, delight, and inspire. All eight plays will be performed in the same evening, with a cast of seven actors performing all the roles. 'Pear Slices 2017,' directed by Troy Johnson and Robyn Ginsburg Braverman,previews on May 4.
WICKED Welcomes 8 Millionth Theatregoer!
by BWW News Desk - Feb 10, 2017
WICKED, the classic West End musical that tells the incredible untold story of the Witches of Oz, welcomed its 8 millionth theatregoer to London's Apollo Victoria Theatre on Thursday 9 February 2017. Louise and David McCarter attended the performance and enjoyed a back stage visit with the cast after the performance.