Photo Flash: Opening Night of Porchlight Music Theatre's IN THE HEIGHTS
Porchlight Music Theatre had the opening night of it's production of Lin-Manuel Miranda's IN THE HEIGHTS last night. Check out all the red carpet coverage below!
From the creator of the current Broadway juggernaut Hamilton, and winner of Tony Awards for "Best Musical" and "Best Original Score," In The Heights tells the universal story of a tight-knit community in New York's Washington Heights neighborhood-a place where the windows are always open and the breeze carries the rhythm of three generations of music. It's a community on the brink of change, full of hopes and dreams, where the biggest struggles can be deciding which traditions you take with you, and which ones you leave behind.
The Porchlight Music Theatre In The Heights Acting Company includes: Missy Aguilar as "Daniela;" Stephen Allen as "Benny;" Frankie Leo Bennett as "Sonny," Leah Davis as "Carla;" Jordan DeBose as "Kevin Rosario;" Jack DeCesare as "Usnavi De La Vega;" Stan DeCwikel, Jr. as "El Piraguero;" Lucia Godinez as "Nina;" Kristopher Knighton as "Graffiti Pete;" Michelle Lauto as "Vanessa;" Isabel Quintero as "Abuela Claudia" and Keely Vasquez as "Camila Rosario" with Nicole Lambert, Cisco Lopez, Yando Lopez, ELena Romanowski, Travis Austin Wright and Demi Zaino in the ensemble.
Subscriptions to the entire Mainstage season or Porchlight's series, Porchlight Revisits, are currently on sale as well as single tickets for the entire season. Subscriptions are available atPorchlightMusicTheatre.org or by calling 773.777.9884. Groups of ten or more may receive discounts on tickets purchased via Group Theater Tix at 312.423.6612 or grouptheatertix.com.
Photo credit: Michelle Leatherby


(L to R) Star of TV's Family Affair Kathy Garver and WGN-TVs Paul Lisnek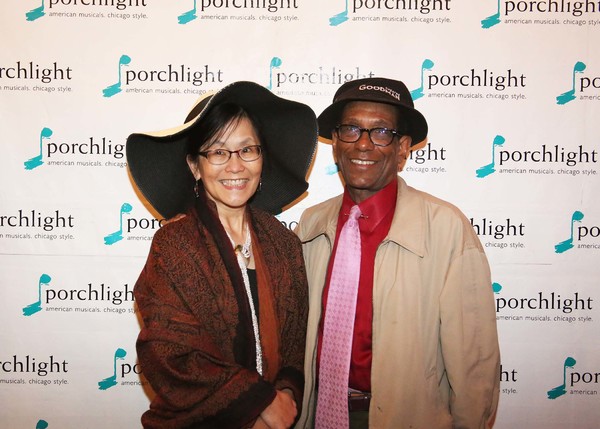 (L to R) guest and Chuck Smith

(L to R) Porchlight Music Theatre's Artistic Director Michael Weber, Katherine Thomas of Porchlight Music Theatre's Dreamgirls and James Earl Jones II of Porchlight Music Theatre's Sondheim by Sondheim

(L to R) Henry Godinez, Gaby Godinez, Lucia Godinez and Nancy Voights

(L to R) In The Heights' Music Director Diana Lawrence, Assistant Director and Dramaturg Adrian Azevedo, Director and Co-Choreographer Brenda Didier and Co-Choreographer Chris Carter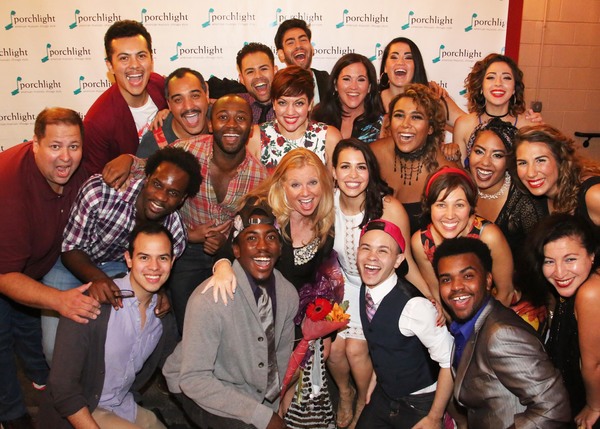 The cast and creative team for In The Heights

(L to R) In The Heights' "Kevin, Nina and Camila Rosario� Jordan DeBose, Lucia Godinez and Keely Vasquez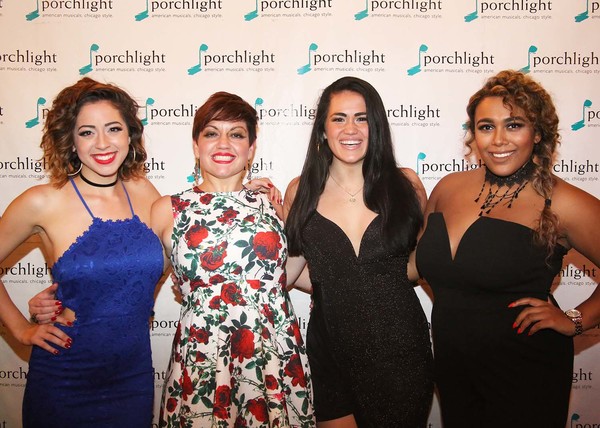 (L to R) In The Heights' "Vanessa,� "Daniela,� "Nina� and "Carla� Michelle Lauto, Missy Aguilar, Lucia Godinez and Leah Davis

(L to R) In The Heights' "Benny� and "Nina� Stephen Allen and Lucia Godinez

(L to R) In The Heights "Abuela Claudia,� "Sonny� and "Usnavi" Isabel Quintero, Frankie Leo Bennett and Jack DeCesare