Photos: First Look at Step Up Productions' THE BENCHMARK
Step Up Production Kicks off its 2013-14 season with Richard A. Roberts' touching Chicago drama The BenchMark, directed by Tara Branham, playing now through October 20, 2013 at The Athenaeum Theatre, 2936 N. Southport Ave. in Chicago. The BenchMark features AJ Froeber, Amy Geist, Daniel Houle, Raymond Jacquet, Heather L. Jencks, Annie Neal, Tricia Rodriguez, Andrew Sellar and Robert Wilson. BroadwayWorld has a first look at the cast in action below!
Based on a true story, this poignant play chronicles the life of Mark, a charming, eloquent homeless man who calls a lonely, little Chicago park bench his home. As he journeys through the summer, autumn and winter seasons, he seeks solace in alcohol and literature in order to escape the harsh realities of his life and the world around him. Combining social commentary, pathos and biting humor, this bittersweet satire is an elegy to the misfit in us.
Proceeds from The BenchMark will also benefit the Chicago Alliance to End Homelessness. As part of its mission, Step Up Productions donates a portion of its proceeds to organizations in and around Chicago that support issues often highlighted in its productions.
The production team for The BenchMark includes: Shaun Renfro (set design), Raquel Adorno (costume design), Mike Durst (lighting design), Steve Baldwin (sound design), Haley Borodine (props design), Dori Walstrom (makeup design), Margaret Lebron (dramaturg), Adrienne Bader (stage manager) and Gabriella Welsh (asst. stage manager).
Regular run: Thursday, September 19 - Sunday, October 20, 2013. Curtain Times: Thursdays, Fridays and Saturdays at 8 pm; Sundays at 2 pm. Please note: there will be an added Industry Night performance on Monday, September 30 at 7:30 pm. Tickets: Previews: $15. Regular run: $30. $17 students (with current ID), $25 seniors, $16 rush tickets (one hour before curtain). Industry Night: Monday, September 30 at 7:30 pm. Tickets $15 with code "SPIND." Tickets are available online at www.stepupproductions.org and www.athenaeumtheatre.org or by calling The Athenaeum Box Office at (773) 935-6875.
Photo Credit: Liz Lauren

Daniel Houle and Amy Geist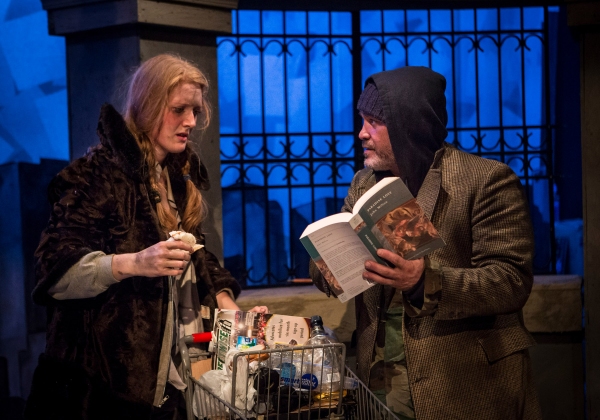 Amy Geist and Daniel Houle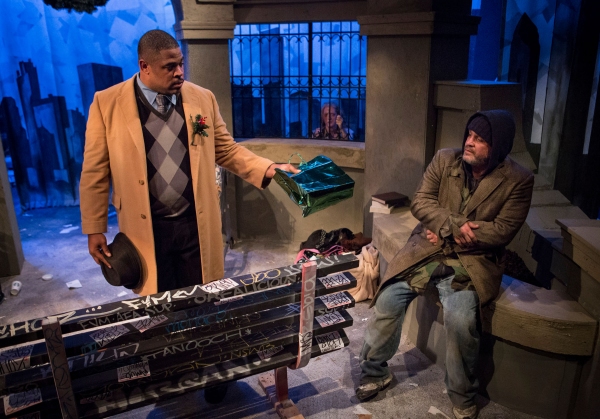 Robert Wilson, Amy Geist and Daniel Houle

Daniel Houle and Amy Geist