Photo Flash: Bible B-Sides Opens 3/23 At Viaduct Theater
SiNNERMAN Ensemble presents their third production, the world premiere of "Bible B-Sides," an original, multi-media show created from several lesser known Old Testament Bible stories, adapted by the ensemble and director Matt Miller. Sometimes hilarious, sometimes tragic, the company delves into the universal humanity, complex relationships and exciting discoveries of these inherently relevant and surprising stories. The Bible stories featured will include Abraham, Sarah and Hagar; Deborah; David and Bathsheba; David and Mephibosheth; Ehud and Eglon; Hosea and Gomer; Jephthah and his daughter; Lot and his daughters; and the rape of Tamar. "Bible B-Sides" runs ninety minutes without intermission. SiNNERMAN, formed out of a Steppenwolf Theatre summer program, is spelled with all caps except for the "i", and is named after the Nina Simone song.
Viaduct Theater, 3111 N. Western Ave., Chicago, IL 60618
Street parking and under viaduct
CTA buses #49 Belmont and #77 WesternOpens Monday, March 23, 2009, 7 p.m.
Closes April 25, 2009
Runs Thursdays, Fridays and Saturdays at 8 p.m., and Sundays at 5 p.m.
Preview on Sunday, March 22 at 5 p.m. TICKETS: 773-296-6024,
www.viaducttheatre.com
, www.goldstar.com
$20 general admission - please note that the Viaduct Box Office adds a
$1 phone and $3.50 on-line service charge to the below listed prices
$30 on Saturday, March 28 for Wine, Cheese and Chat Night, featuring a post-show talk back, sponsored by Morton's the Steakhouse
$15 student/industry Thursdays and Sundays (with ID, door purchase only)
$15 special tickets (door purchase only) for these three holiday shows:
Thursday, March 26 "Don't give up theatre for Lent" Lent show
Thursday, April 9 "Theatre is un-leavened" Passover show
Sunday, April 12 "I'd rather see theatre than look for eggs" Easter show
Pay-what-you-can for preview on March 22
Group rates for eight or more available - call 773-296-6024
STAFF: Matt Miller (Director),
Mary Margaret
Bartley (Set Design), Kate Brown (Props Design), Mikhail Fiksel (Sound Design), Stefin Steberl (Costume Design), Mac
Vaughey (Lighting Design), Cyd Blakewell (Production Manager), Deanna Keefe (Assistant Director, Dramaturg), Mary Krupka (Stage Manager), and Rachel Parker-Dull (Assistant Stage Manager).CAST:
Ensemble members Anna Carini, Jeremy Fisher, Calliope Porter, Sue Redman, and Ebony Wimbs, with guest artists Abu Ansari, Matt Devine, Paul Dunckel, Marika Engelhardt, Howie Johnson, Denice Lee, Ryan Martin, and Darren Meyers. Matt Miller is a casting director, teacher, performer and stage director in Chicago. Matt's recent directing credits include Serendipity Theatre Collective's hit Chicago and L.A. productions of "girl, 20" (Best Director and Best Ensemble nominations LA Weekly 2008 Theatre Awards) and "This Is Our Youth" for Pine Box Theatre, as well as productions for Collaboraction and Profiles Theatre. Miller has been a member of the Serendipity Theatre Collective since 2000 and is a frequent storyteller in their ongoing Second Story performance series. He is also a company member of Barrel of Monkeys, a group that teaches creative writing workshops in Chicago Public Elementary Schools that lack arts funding. As a teacher, he is part of the faculty at The Acting Studio Chicago where he teaches a variety of on-camera acting classes. Miller is a frequent guest director and teacher at colleges and universities throughout the Midwest.SiNNERMAN is an ensemble of ten artists who support and challenge each other. Working with a sense of play, a love for the collaborative process, and a belief in the power and importance of community, they create compelling and evocative theatre. Their inaugural production was "The Incredibly Famous Willy Rivers" in 2007, and received critical notice including "there is no question about their acting skills" and "impressive." Subsequently, their world-premiere production of "Sweet Confinement" in 2008 was lauded as "bold and provocative, glaringly intimate and urgently powerful theater" and received four After Dark Awards - New Work, Ensemble, Set and Direction. Ambitious graduates of the School at Steppenwolf, the members have worked at such Chicago theaters as Steppenwolf, Lookingglass, Court, The House, Collaboraction, Remy Bumppo, Chicago Dramatists, Uma Productions, Pinebox, The Gift, Second City, and numerous others. At Steppenwolf, the group did an exercise to the Nina Simone song Sinnerman, and were inspired by the singer's music, passion and strength, and by the beautiful moment shared, to choose their name.
Photos by Joe C Moreno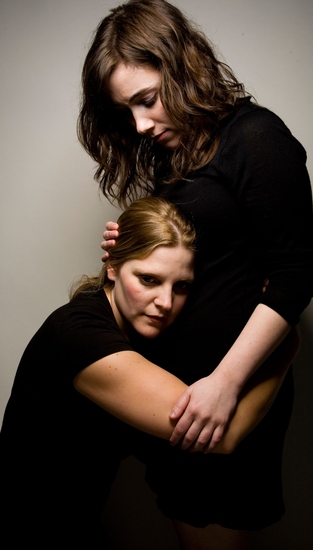 Calliope Porter and Sue Redman

Calliope Porter and Sue Redman

Sue Redman, Marika Engelhardt and Matt Devine

Jeremy Fisher, Calliope Porter, and Matt Devine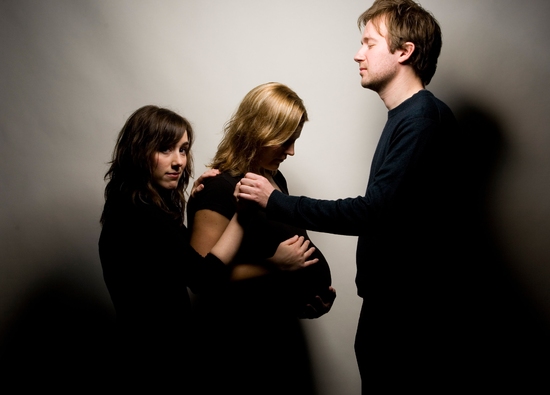 Sue Redman, Calliope Porter and Jeremy Fisher

Related Articles View More Chicago

Stories

Shows
More Hot Stories For You