Photo Flash: AstonRep Theatre Presents THE LARAMIE PROJECT
AstonRep Theatre Company is pleased to conclude its 2017-18 season with THE LARAMIE PROJECT, a community's deeply-moving response to the 1998 murder of gay University of Wyoming student Matthew Shepard, written by Moisés Kaufman and the Members of Tectonic Theater Project and directed by Associate Artistic Director Derek Bertelsen. THE LARAMIE PROJECT will play June 7 - July 8, 2018 at The Raven Theatre (West Stage), 6157 N. Clark St. in Chicago. Tickets are currently available at www.astonrep.com or by calling (773) 828-9129.
THE LARAMIE PROJECT features an ensemble cast including Dana Anderson*, Alexandra Bennett*, Liz Cloud, Rob Frankel, Matthew Harris*, Roberto Jay, Amy Kasper*, Ray Kasper*, Erin O'Brien, Sara Pavlak McGuire*, Peter Surma and Chelsea Turner.
THE LARAMIE PROJECT presents a deeply complex portrait of a community's response to the 1998 murder of Matthew Shepard, a young gay man living in Laramie, Wyoming. In a series of poignant reflections, the residents of Laramie react to the hate crime and surrounding media storm with anger, bewilderment and sorrow. The play portrays the seismic and deeply personal impact Matthew's death had on this small town while also demonstrating the power of the human spirit to triumph over bigotry and violence. As we near the twentieth anniversary, Matthew Shepard's story still reverberates, urging us on with its clarion call to confront the destructive power of bullying and hate, in all forms.
The production team for THE LARAMIE PROJECT includes Jeremiah Barr* (scenic design, props design, technical director), Uriel Gomez (costume design), Samantha Barr* (lighting design, production manager), Robert Tobin* (sound design), Krista Hansen (dialect coach), Aja Wiltshire* (music director), Sara Pavlak McGuire* (assistant director), Dana Anderson* (assistant director, dramaturg), Melanie Thompson (assistant production manager) and Kendal Romero (stage manager).
*Denotes AstonRep Company Members.
Photo Credit: Emily Schwartz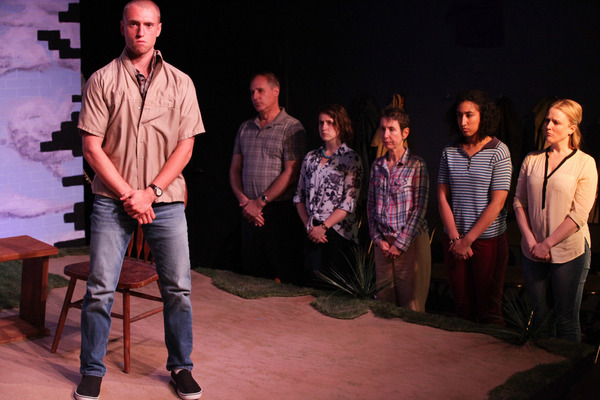 Peter Surma, Rob Frankel, Dana Anderson, Liz Cloud, Chelsea Turner and Sara Pavlak McGuire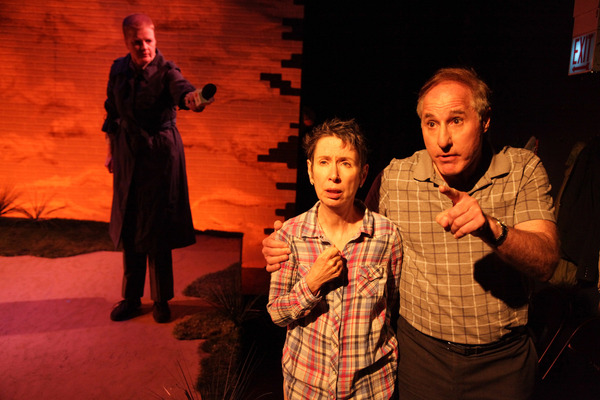 Alexandra Bennett, Liz Cloud and Rob Frankel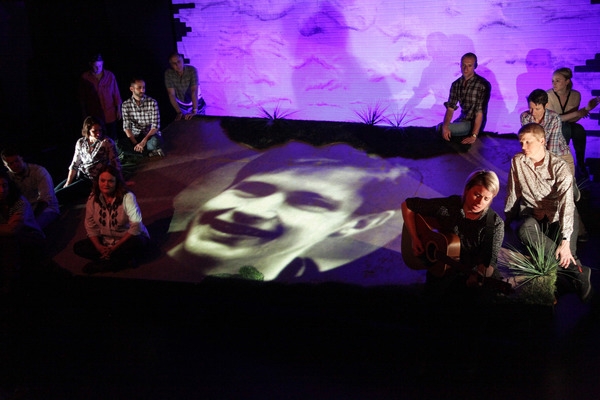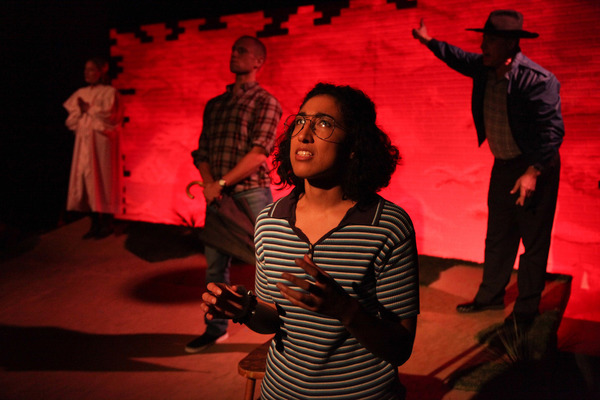 Chelsea Turner with (back, l to r) Sara Pavlak McGuire, Peter Surma and Rob Frankel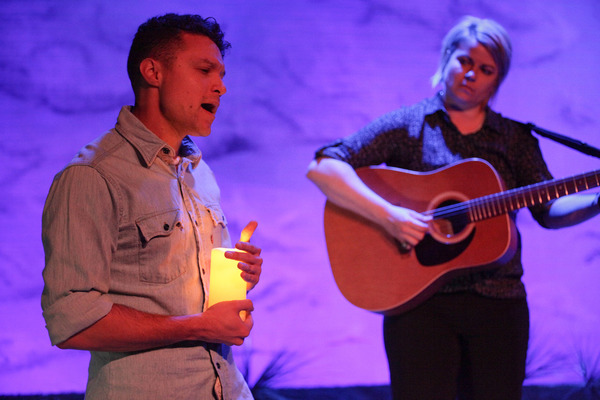 Roberto Jay and Erin O'Brien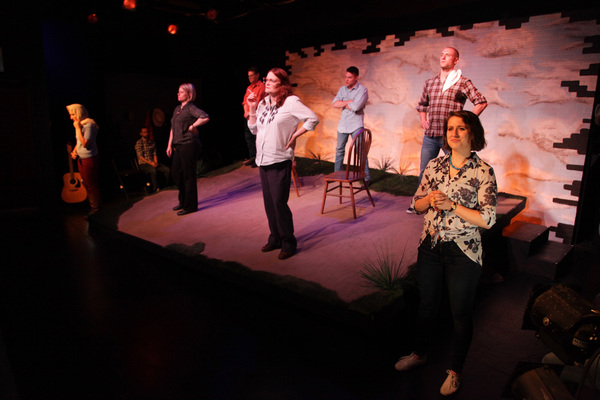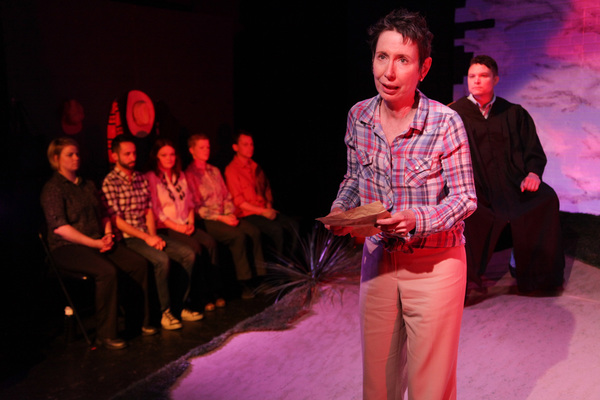 Liz Cloud with (back, l to r) Erin O'Brien, Matt Harris, Amy Kasper, Alexandra Bennett, Ray Kasper and Roberto Jay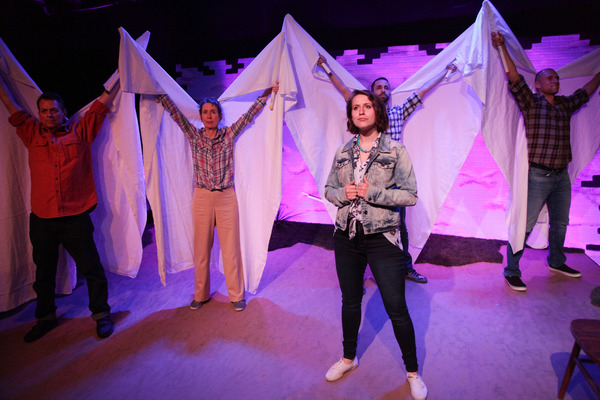 Dana Anderson with (back, l to r) Ray Kasper, Matt Harris, Liz Cloud and Peter Surma