Photo Flash: AN AMERICAN DREAM Opens Tonight at Lyric Opera
Lyric Unlimited, Lyric Opera of Chicago's education and community engagement arm, presents An American Dream by Jack Perla and Jessica Murphy Moo, opening tonight, Friday, March 15 at 7 p.m. at the Harris Theater, 205 East Randolph Drive. The opera will have a second performance on March 17. Tickets start at $35 and are available now at lyricopera.org/anamericandream or by calling 312-827-5600.

An American Dream takes place in World War II America and tells the intertwining stories of a Japanese American family, an American who takes advantage of them in their time of persecution, and his German-Jewish wife, who has family members remaining in Nazi Germany. The powerful story and lush, haunting music combine to create an emotional drama that explores a painful chapter in American history. An American Dream, along with recent productions including Fellow Travelers(Spears/Pierce), and Charlie Parker's YARDBIRD (Schnyder/Wemberly) continue Lyric Unlimited's annual commitment to presenting contemporary chamber operas with strong social messages.

Mezzo-soprano Catherine Martin portrays Eva Crowley, with baritone Christopher Magiera as her husband, Jim Crowley; soprano So Young Park is the young Setsuko Kobayashi; mezzo-soprano Nina Yoshida Nelsen plays the mother Hiroko Kobayashi, and bass-baritone Ao Li portrays the father Makoto Kobayashi.

Conductor Daniela Candillari (Fellow Travelers/ Lyric Opera of Chicago), who also serves as music director for the production, and Director Matthew Ozawa(Nabucco/Lyric Opera of Chicago, Madama Butterfly/Santa Fe Opera, An American Soldier/Opera Theatre of St Louis) have restaged the original Seattle Opera commission and created a brand-new production. Scenic designs are by Andrew Boyce, costumes by Izumi Inaba, and lighting by Lee Fiskness.

An American Dream is performed in English with projected English texts.

There will be a pre-performance talk in the theater one hour before curtain, featuring Dr. A. Naomi Paik, assistant professor of Asian American Studies at University of Illinois; and Elinor Olin, associate professor of music at Northern Illinois University.

A post-performance interactive discussion will take place in the theater immediately following the performance, led by Derek Matson.
Photo Credit: Todd Rosenberg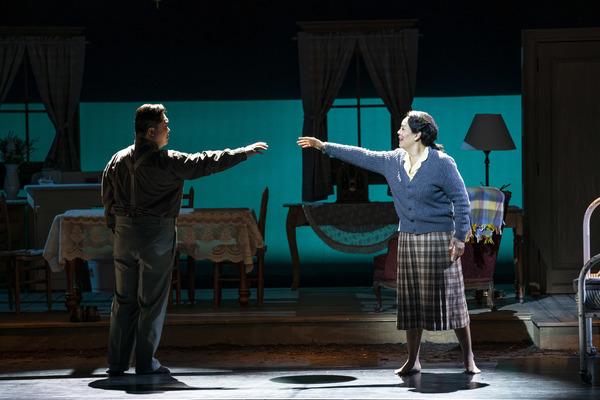 Ao Li, Nina Yoshida Nelsen

Catherine Martin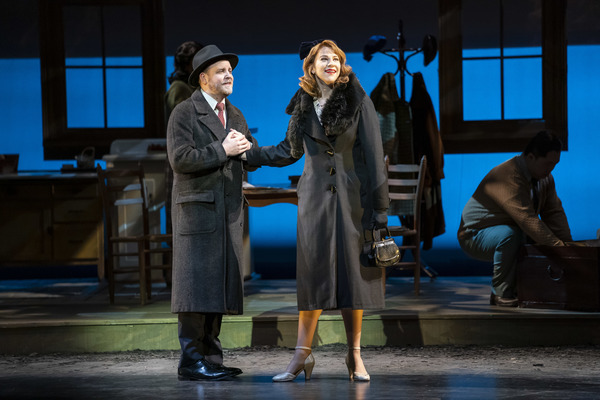 Catherine Martin, Christopher Magiera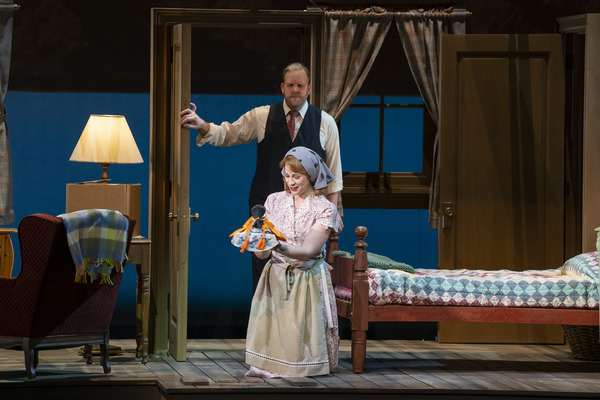 Catherine Martin, Christopher Magiera

Catherine Martin, So Young Park, Nina Yoshida Nelsen, Ao Li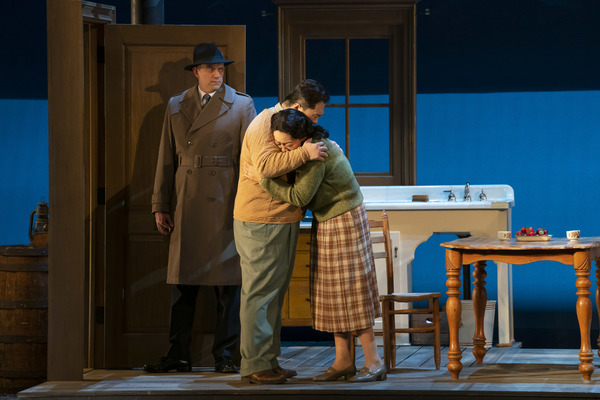 Jeff Diebold, Ao Li, Nina Yoshida Nelsen

So Young Park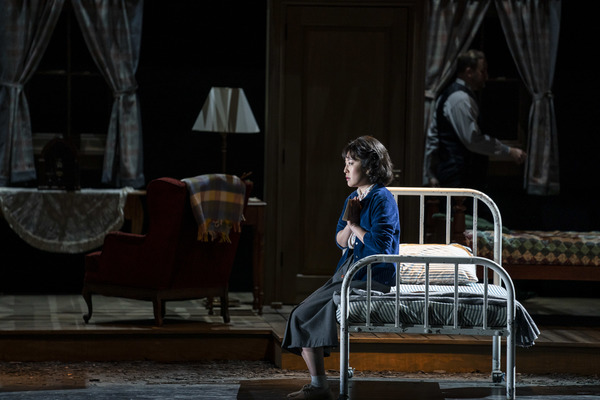 So Young Park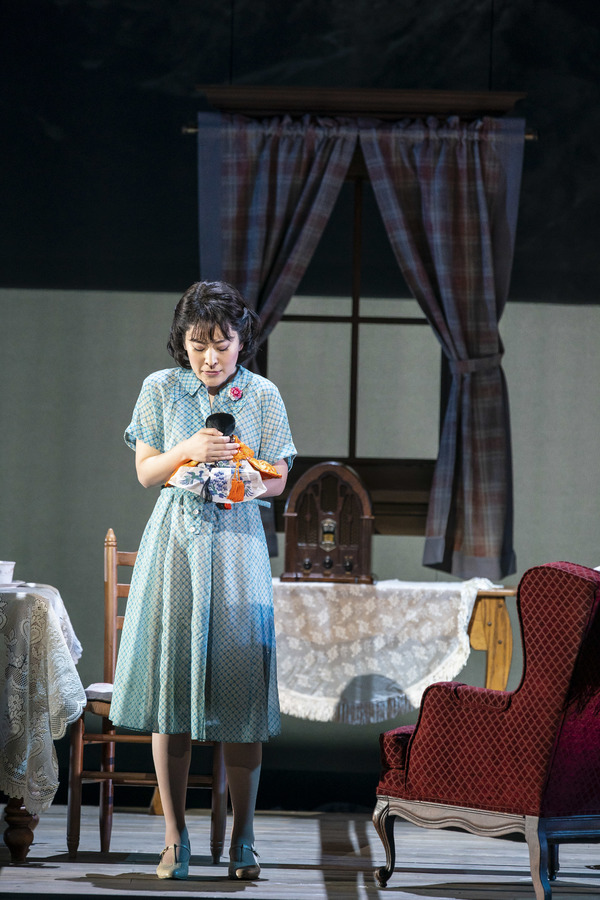 So Young Park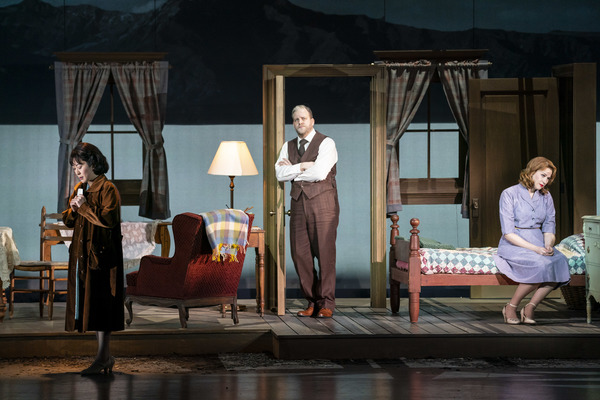 So Young Park, Catherine Martin, Christopher Magiera

So Young Park, Catherine Martin, Christopher Magiera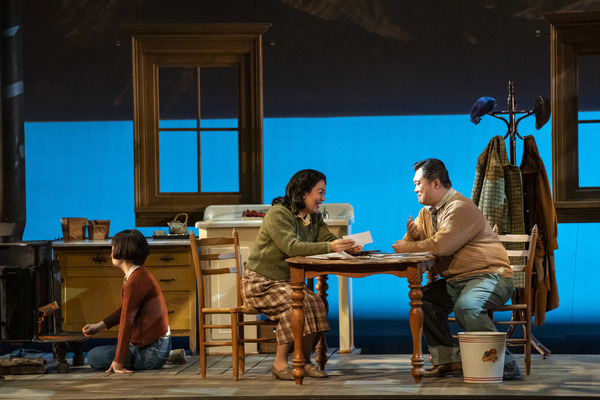 So Young Park, Nina Yoshida Nelsen, Ao Li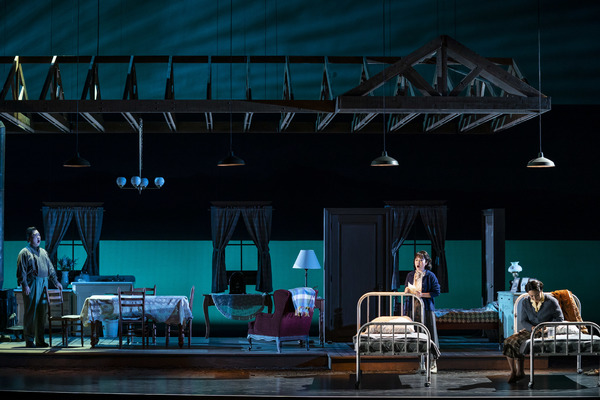 So Young Park, Nina Yoshida Nelsen, Ao Li