Latest News on Nina Yoshida Nelsen
Nina Yoshida Nelsen News
Seattle Bound Presents BOUND, Based On A True Story, Explores The Contradictions Of The Immigrant Experience
by A.A. Cristi - Dec 14, 2022
Continuing its commitment to new works and today's stories, Seattle Opera presents Bound, a chamber opera by composer Huang Ruo and librettist Bao-Long Chu. Based on true events, Bound tells the story of Diane Tran, a 17-year-old honor student who spent a night in jail in 2012 for truancy when she missed too many school days working two jobs to support her family.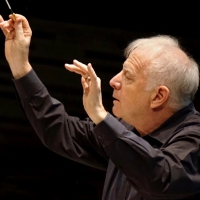 BWW Review: BWW REVIEW: A stirring BEETHOVEN'S NINTH with RI PHIL, PROVIDENCE SINGERS at VETS Auditorium
by Jill Kimball - May 7, 2022
Listen: These are tough times. COVID-19 cases are on the rise again. Americans are bitterly divided over whether the Supreme Court should overturn its 1973 decision on Roe v. Wade, as it seems poised to do. The war in Ukraine rages on. And we still haven't found a way to halt catastrophic climate change. We - Rhode Islanders, Americans, homo sapiens - are tired and sad.
Free Outdoor ROMEO & JULIET, a Reverse Take on LA BOHEME & More Announced for Boston Lyric Opera's 2022/23 Season
by Chloe Rabinowitz - Apr 27, 2022
In announcing its 2022/23 Season today, Boston Lyric Opera has unveiled an expanded, year-round return to stages throughout Boston.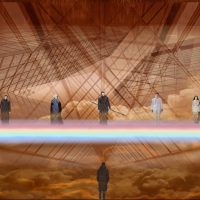 The Atlanta Opera Announces 2022-23 Mainstage Season
by Chloe Rabinowitz - Mar 7, 2022
The Atlanta Opera has announced a new season of large-scale performances at the Cobb Energy Performing Arts Centre for 2022-23 with a spirit of positivity and optimism for the future.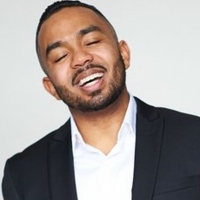 Chicago Opera Theater Presents Family-Friendly Holiday Opera BECOMING SANTA CLAUS
by A.A. Cristi - Nov 8, 2021
Chicago Opera Theater, Chicago's foremost producer of contemporary and re-imagined opera, continues its 2021-2022 season with the Chicago premiere of the seasonal treat, Becoming Santa Claus, in three performances only, December 11, 17 & 19, at the Studebaker Theater, 410 S. Michigan Avenue, in the Fine Arts Building.
Chicago Opera Theater Announces 2021-22 Season
by Stephi Wild - Jun 23, 2021
The season includes Bizet's beloved CARMEN in concert, featuring duo debuts by Jamie Barton and Stephanie Blythe; the family-friendly holiday delight BECOMING SANTA CLAUS by Mark Adamo; and a world premiere commission by Errollyn Wallen and Deborah Brevoort, QUAMINO'S MAP.
Kentucky Opera Announces Brown-Forman 2021/22 Season
by Stephi Wild - Apr 14, 2021
Kentucky Opera has announced its Brown-Forman 2021/22 season highlighting community and artistic partners, as well as key themes of Faith, Justice and Family that resonated throughout Kentucky Opera's 2020/21 virtual season.
SUNDAYS WITH THE SYMPHONY Continues July 19
by A.A. Cristi - Jul 7, 2020
The Santa Barbara Symphony has announced another episode of its wildly popular live broadcast series, a?oeSundays with the Symphonya?? on July 19, 2020, at 3:30 pm (PDT), with additional watch-parties scheduled for 7:00 pm.
BWW Reviews: Once Again, PROTOTYPE Shows What "Opera-Theatre-Now" Means to Musical Life in New York
by Richard Sasanow - Jan 21, 2020
This year's edition of PROTOTYPE, which refers to itself as 'Opera-Theatre-Now,' has come and gone. You never know what to expect, for better or for worse: Try guessing what's going to be 'the next big thing' at your own peril, even if it has played somewhere else first, for they things might not be what you expected at all.
BWW Review: THE CRUCIBLE at Lobero Theatre
by Maria Nockin - Apr 28, 2019
Opera Santa Barbara presented a musically dramatic rendition of THE CRUCIBLE. As an opera it struck the emotions with a stronger hammer than the play did with mere words. If you can be in Santa Barbara tomorrow afternoon, don't miss the performance at the Lobero Theatre.