Haven & About Face Theatre's THE TOTAL BENT Makes Midwest Premiere Beginning Feb 7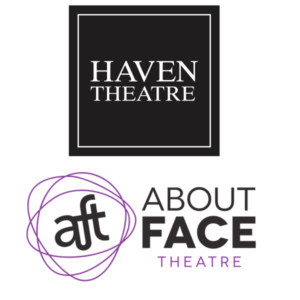 Haven Theatre, in association with About Face Theatre, presents the Midwest premiere of THE TOTAL BENT, a dynamic new rock show about fathers, sons, social upheaval and the choice between salvation and selling out. Directed by Jeff Award-winning director Lili-Anne Brown with music direction by Jermaine Hill, the new musical features text by Stew and music and lyrics by Stew and Heidi Rodewald, the creative team behind the Tony Award-nominated Best Musical Passing Strange. THE TOTAL BENT will play February 7 - March 10, 2019 at The Den Theatre's Janet Bookspan Theatre, 1331 N. Milwaukee Ave. in Chicago. Tickets are currently available at haventheatrechicago.com. The press opening is Tuesday, February 12 at 8 pm.
THE TOTAL BENT will feature Breon Arzell, Robert Cornelius, Gilbert Domally, Frederick Harris, Jermaine Hill, Eric Lindahl and Michael Turrentine. Musicians include Kamille Dawkins, James Garcia, Christian Moreno and Anthony Rodriguez.
When a British record producer arrives in Montgomery, Alabama to hook Marty Roy, a young black musical prodigy, he launches us back into Marty's tumultuous upbringing. The son of a gospel star and self-proclaimed healer, Marty spent his childhood writing the songs that have made his charismatic father famous. But in a nation on the verge of social upheaval, with the rising heat from the street guiding his pen, Marty finds himself at odds with his spiritually forceful father as he strives to create a masterpiece that will change America - no matter the cost. A funny, fiery, one-of-a-kind show, The Total Bent is about the passions that divide a father and son as they make their music and make their choice between salvation and selling out.
Comments Haven Artistic Director Josh Sobel, "Ever since seeing their Tony Award-winning Passing Strange in 2008, I have deeply desired to present a work of Stew and Heidi's, and as such The Total Bent - fresh out of New York's venerated Public Theatre - is a true dream come true. I am beyond grateful to Megan Carney, Alana Parvey Zalas and everyone at About Face Theatre for their support and partnership in helping us realize the creative vision of this inspiring and provocative piece of new music theatre. All of us at Haven are thrilled to be working with such an iconic Chicago arts institution in presenting this strikingly urgent work, one that challenges all of us on issues of race, faith, politics and family in a Christian America."
Comments About Face Artistic Director Megan Carney, "Haven is an ideal creative partner for us at About Face Theatre because we are two companies committed to looking forward and creating change. We share the beliefs that theatre can lead the way and that innovative partnerships are essential. Josh Sobel, Lili-Anne Brown and the phenomenal team on this show have a truly inspired vision and we are proud to be a part of it."
The production team for THE TOTAL BENT includes: Arnel Sancianco (scenic design), Christine Pascual (costume design), Jason Lynch (lighting design), David Samba (sound design), Emily Boyd (props design), Joe Burke (projection design), Abhi Shrestha (dramaturg), Breon Arzell (choreographer), Adam Goldstein (dialect coach), Ian Damont Martin (assistant director), Lewis Rawlinson (assistant music director), Marika Mashburn (casting director), Angela Salinas (production manager), Blake Cordell (audio assistant), Razor Wintercastle (stage manager) and Corbin Paulino (assistant stage manager).
Artist Biographies
Stew's (Text, Music & Lyrics) work includes Passing Strange, for which he received the 2008 Tony Award for Best Book of a Musical, and four other Tony nominations, including Best Musical. He is also a two-time Obie Award winner for Passing Strange. Spike Lee shot a feature film of the Broadway production of Passing Strange and it rocked selected theaters throughout the U.S. before debuting on PBS' Great Performances in 2009. Stew leads a band called Stew & The Negro Problem, whose eight albums have attracted much critical acclaim and numerous "Album of the Year" awards. Stew and Heidi Rodewald, his two-time Obie Award-winning collaborator, created Making It, a song-cycle for rock band and video, which was commissioned by and performed at St. Ann's Warehouse in February 2010. In October 2010, Brooklyn Omnibus, another live song-cycle with video, was commissioned by the Brooklyn Academy Of Music and performed there. The Total Bent, a new musical developed at The Public Theater Lab in the winter of 2012, finished a run at the Public in the summer of 2016, after being extended twice. January 2012 saw the release of the music from Making It by The Negro Problem on their new label Tight Natural Productions. Stew's work has been featured on multiple occasions at Lincoln Center, the United Nations, the Museum of Contemporary Art in Chicago, the Getty Museum, Hammer Museum, UCLA Live, Seattle Repertory Theater, NPR and Queen Elizabeth Hall in London.
Heidi Rodewald (Music & Lyrics) is the Tony Award nominated, Obie Award winning co-composer of the musical Passing Strange, which transferred from The Public Theater to Broadway in 2008. Rodewald composed music for Karen Kandel's Portraits: Night and Day (2004); Brides of the Moon by The Five Lesbian Brothers (2010); and co-composed music for Shakespeare's Othello and Much Ado About Nothing and Romeo and Juliet (2010-12). Rodewald joined the band The Negro Problem in 1997, where she began a longtime collaboration with singer-songwriter, Stew. She has collaborated with him in a range of capacities - as a co-composer, producer/arranger and performer. She is the co-composer with Stew of the musical Family Album, which premiered at the Oregon Shakespeare Festival during the 2014 season, Notes of a Native Song at Harlem Stage in 2015, Wagner, Max! Wagner!! at the Kennedy Center in 2015, and The Total Bent at The Public Theater in May 2016. Heidi is the composer of The Good Swimmer with librettist Donna DiNovelli, presented by Prototype Festival January 2016 at the space HERE in NYC, and scored her first film I Dream Too Much, which had it's world premiere at the 2015 SXSW Film Festival.
Lili-Anne Brown (Director) is a native Chicagoan who works as a director, actor and educator, both locally and regionally. She will be directing the world premiere of Lottery Day, the ultimate play in Ike Holter's Rightlynd Saga, this spring at Goodman Theatre. The former artistic director of Bailiwick Chicago, she directed Dessa Rose (Jeff Award), Passing Strange (BTA Award), See What I Wanna See (Steppenwolf Theatre Garage Rep), and the world premiere of Princess Mary Demands Your Attention by Aaron Holland, while producing several other award-winning shows during her tenure. Other directing credits include Caroline, or Change (Firebrand Theatre), Tilikum by Kristiana Colon (world premiere, Sideshow Theatre), Buddy: The Buddy Holly Story (Jeff Award, American Blues Theatre), Hairspray (Skylight Music Theater), The Wolf at the End of the Block (16th Street Theatre), Marie Christine (Boho Theatre), Peter and the Starcatcher (Metropolis Performing Arts), The Wiz (Kokandy Productions; BroadwayWorld Award), Xanadu (American Theatre Company), Jabari Dreams of Freedom by Nambi E. Kelley (world premiere, Chicago Children's Theatre), American Idiot (Northwestern University); the national tour of Jesus Snatched My Edges; and Little Shop of Horrors, Hairspray, Unnecessary Farce, Cabaret, Sweet Charity, and The 25th...Spelling Bee at Timber Lake Playhouse. She is a member of SDC, AEA, SAG-AFTRA, and a graduate of Northwestern University.
Jermaine Hill (Music Director) is a music director, actor, singer, arranger/orchestrator, pianist, and vocal coach originally from New York City. Recent Chicago credits include: Nell Gwynn and Madagascar (Chicago Shakespeare Theater); Memphis with Porchlight Music Theatre (Jeff Award nom and BTAA win for Best Music Direction); Ragtime with Griffin Theatre (Jeff nom); The Gefilte Fish Chronicles (Chicago Music Theatre Festival); arrangements and orchestrations for Barney: The Elf (Other Theatre Company). He is currently an assistant professor of theatre and music director at Columbia College Chicago and an ensemble member of Griffin Theatre Company. He is a graduate of Ithaca College and the New England Conservatory of Music, and is proudly represented by Gray Talent Group. jermainehillmusic.com
About Haven Theatre
NEXT GENERATION. NEW CANON. SOCIAL PROFIT.
We exist to be a Haven for The Future. We achieve this through championing the next generation of playwrights, directors and actors by producing and promoting plays and performances that are staking their claim as the immediate future of this art form, and by investing in those at the very beginning of their professional journeys. Through this inspiration, we seek to ignite in each audience member a hope for the Future - the Future of theatre and performance, the Future of each other, the Future of our community.
About About Face Theatre
About Face Theatre creates exceptional, innovative, and adventurous theatre and educational programming that advances the national dialogue on sexual and gender identity, and challenges and entertains audiences in Chicago and beyond.
More Hot Stories For You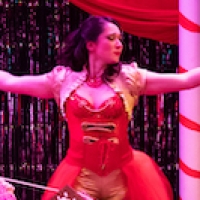 Photos: THE BUTTCRACKER: A NUTCRACKER BURLESQUE Now Playing At The Greenhouse Theater Center

December 2, 2022

See photos of The Buttcracker: A Nutcracker Burlesque, returning this holiday season with the sixth edition of Chicago's favorite alternative holiday show, a twist on the original story and a live event not to be missed, directed by Miguel Long and choreographed by Dylan Kerr, now playing through December 31 at the Greenhouse Theater Center, 2257 N. Lincoln Ave. 
---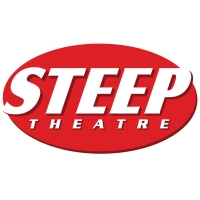 Steep Theatre Awarded Largest Grant In Company History

December 2, 2022

Steep Theatre has been awarded a $2.988 million Community Development Grant from the City of Chicago to transform its newly acquired building in Edgewater into a state-of-the-art performance venue and permanent artistic home. 
---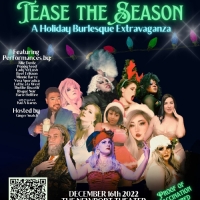 TEASE THE SEASON: A Holiday Burlesque Extravaganza is Coming to the Newport Theater This Month

December 2, 2022

'We're here, we're queer, and we're spreading holiday cheer!' 'Tis time for Tease the Season: A Holiday Burlesque Extravaganza at the Newport Theater!
---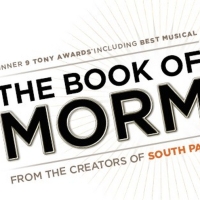 THE BOOK OF MORMON Is Coming to the UIS Performing Arts Center for the First Time in April

December 2, 2022

Single tickets for the national tour of THE BOOK OF MORMON, winner of nine Tony Awards including Best Musical, will go on sale to the general public on Monday, December 5th at 10 am.
---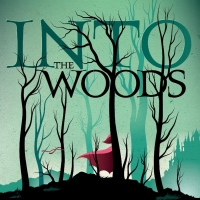 Cast Announced for INTO THE WOODS at Paramount Theatre

December 2, 2022

Up next in Paramount Theatre's 2022-23 Broadway Series is Into the Woods, Stephen Sondheim and James Lapine's brilliant reimagining of the Grimm Brothers fairy tales, February 1-March 19, 2023.
---