BWW Interview: Director, Steve Umberger Talks THE CHRISTIANS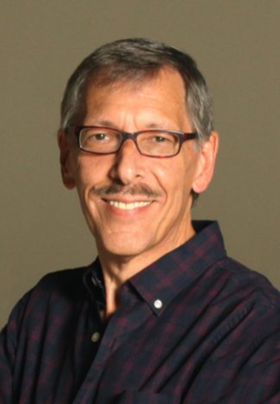 THE CHRISTIANS, September 13 - October 1, 2017 at Booth Playhouse at Blumenthal Performing Arts Center. Tickets are on sale at CarolinaTix.org, a service of Blumenthal Performing Arts Center. THE CHRISTIANS playwright, Lucas Hnath is a 2017 Tony Award nominee for his Broadway play, A DOLLS HOUSE, PART 2.
Steve Umberger is not afraid of controversy; director of Charlotte Rep's ANGELS IN AMERICA in 1996, which drew a firestorm of controversy and debate, almost closing production before previews, is back directing a provocative new play, THE CHRISTIANS. This play, set in a megachurch, revolves around a pastor who challenges his congregation with a radical new definition of faith. Produced by The Playworks Group, in association with The Pine Hill Project. This play is destined to start conversation in Charlotte.
I caught up with Umberger by phone on the day of previews for the play. My phone had only one bar of reception, so I got down to questions quickly.
How are you Steve?
I'm great.
What made you choose THE CHRISTIANS?
From the moment I read it, I knew I had to direct this play. It's an unusual play; it has reality of church, reality of characters and reality of the theatre audience. As I put it, 'How do you include everybody, and how can you justify excluding anybody?'
How long were you in rehearsal?
Well, tonight is the first preview. We had three weeks of rehearsal.
Only three weeks?
It's a 90-minute play. We did work outside of rehearsal. We talked with clergy and visited churches. The play was in preproduction for about 10 months.
What is it about this play that made you choose to direct it?
For me it's all about community,... all the different threads. And all the common beliefs about absolute truth, but, then we have to ask, what is absolute truth? The conflict comes from your own absolute truth not being someone else's absolute truth. This reflects what is happening in our country and the world. It's global. This play represents a much bigger picture.
What was your joy in directing this play?
The cast includes five characters and there's a 25-person choir. I've never directed a play like this. I had three auditions all across the area to find the right cast for this play. The cast is incredible and the choir is made up of very diverse people. The songs are overpowering. In rehearsal, hearing the songs,... well that was spectacular. That was my joy.
What were your fears in directing this play?
Fears?
After ANGELS IN AMERICA, do you feel this play will stir controversy?
[Laughs] Well, Charlotte is the city of churches. I think Charlotte has grown up a lot and is continuing to grow. Positive or negative, this play makes good debate. We are going to have 12 talkbacks during its 18-day run. We'll invite the conversation with audience and clergy, and let people hear other people's perspective. We might not all agree with a response, but this will allow us to understand 'why' a person has a response to an opinion.
You mention 'we,' who else was involved in this play?
I started the company, The Playworks Group. There are about 50 of us involved. About 10 were involved in project selection, casting and coordinating rehearsals. The First United Methodist Church provided space and also consulted on this play.
When does it open?
It opens in two days.
Steve Umberger has directed, produced and developed plays, film/video projects and related events for many companies. He has been involved in the opening and establishment of three arts centers and four professional theatres, currently including The Playworks Group. Work includes staging and coordinating theatre/symphony projects, interdisciplinary partnerships, director and playwright commissions, and the long-term development and production of many new works, by playwrights including Wendy Hammond, Chris Kyle, Beth Henley, Clyde Edgerton, Joan Vail Thorne, and Mark Dunn. Favorite directing credits include Wit, Proof, Falsettos, Kith and Kin, Cabaret, Communicating Doors, Alice in Concert, Three Hotels, A Delicate Balance, Angels in America, 33 Variations, Six Degrees of Separation, The Road to Mecca, The Tempest, King Lear, Romeo and Juliet, and all seven A Midsummer Night's Dreams, as well as video / film projects including ones based on the plays Boca, Decorations (from An Appalachian Trilogy; also co-author), and Husbandry (ASC Emerging Artist Grant). Founder/Director, Charlotte Rep (LORT); Creative Director, Festival Stage; Director, Playworks Group. Member: Stage Directors and Choreographers Society; Actors' Equity Association.
Photos by Donna Bise.