Photo Flash: The Glimmerglass Festival's OKLAHOMA! Continues Through August
The Glimmerglass Festival opened its new production of Rodgers and Hammerstein's Oklahoma! on Saturday, July 8, in Cooperstown, New York. According to B. A. Nilsson of Words and Music, "It's a glorious, fully committed, high-kicking three hours of joy." The production runs through August 22, 2017.
Check out photos from the show below!
The story of Oklahoma! centers on Laurey and her two suitors, Curly and Jud, and features a supporting cast of colorful characters working to gain a foothold in Oklahoma Territory. The production stars baritone Jarrett Ott as Curly, soprano Vanessa Becerra as Laurey and baritone Michael Hewitt as Jud Fry.
This beloved classic is directed by Molly Smith with choreography and fight choreography by Parker Esse. James Lowe leads the Glimmerglass Festival Orchestra and cast. Tony Award-winner Eugene Lee, known for his designs of Candide and Wicked on Broadway, designed scenery. Costumes are designed by Ilona Somogyi. Lighting is designed by Robert Wierzel. Hair and makeup is designed by J. Jared Janas and Dave Bova.
The season runs through August 22 and also features new productions of Gershwin's Porgy and Bess, Handel's Xerxes and the American premiere of Donizetti's The Siege of Calais, as well as performances of Derrick Wang's one-act comic opera, Scalia/Ginsburg. The Festival is completed by appearances by Stephen Schwartz and David Sedaris, concerts, a film screening, cabarets and two world-premieres - the youth opera Robin Hood and the hip-hopera Stomping Grounds. Tickets start at just $26 and youth tickets (ages 6-12) start at $10 when accompanied by an adult.
For more information on the 2017 Glimmerglass Festival and to purchase tickets visit www.glimmerglass.org or call the Box Office at (607) 547-2255.
Photo credit: Karli Cadel and Carrington Spires

Will Parker and cast of OKLAHOMA! Photo: Karli Cadel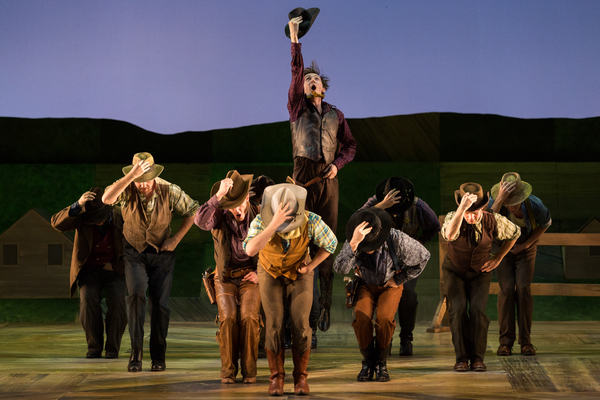 Tucker Reed Breder and cast of OKLAHOMA! Photo: Karli Cadel

Jarrett Ott and Vancessa Becerra. Photo: Karli Cadel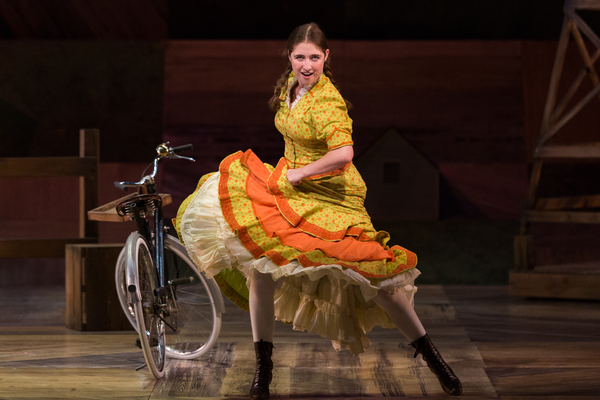 Emma Roos. Photo: Karli Cadel

Vanessa Becerr and cast of OKLAHOMA! Photo: Carrington Spires

Jarrett Ott and Michael Hewitt. Photo: Karli Cadel

Olivia Barbieri and Ezekiel Edmonds. Photo: Karli Cadel

Vanessa Becerra and Jarrett Ott. Photo: Karli Cadel

Judith Skinner and William Burden. Photo: Carrington Spires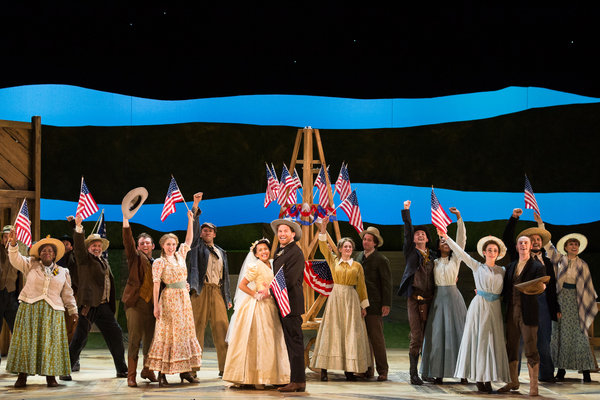 Cast of OKLAHOMA! Photo: Karli Cadel