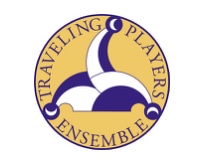 Traveling Players Ensemble Theatre Camp Guide
Submit Camp Updates
TRAVELING PLAYERS ENSEMBLE - CAMP INFORMATION

Camp Type: Day
Session Length: One to Seven Weeks
Camp Focus: Acting, Performing, Shakespeare, Voice, Outdoors, Touring



At Traveling Players Ensemble's award-winning summer camp, small troupes of actors are carefully guided by professional theatre artists to perform in outdoor amphitheaters. Traveling Players offers a range of programs for campers between 3rd - 12th grade, from one week beginner actor training all the way up to advanced, intensive acting training in our 5- and 7-week summer day camp programs with a weekly overnight and a professional-level tour.

Each session culminates in a fully staged and designed performance which tours to several locations, thereby cultivating stronger, more adaptable and capable artists and individuals.

Traveling Players emphasizes a meaningful engagement with nature. Our unique day camp (Monday-Friday) features a weekly campout — when performers learn Leave No Trace camping techniques, to pitch tents and cook outdoors. As artists and backpackers, campers learn self-reliance and creative problem solving, and gain an appreciation of challenges and beauty.





Traveling Players Performs TRICKS & TREATS On Tysons PlazaOctober 17, 2019

Traveling Players Ensemble has announced an upcoming benefit performance on The Plaza at Tysons Corner Center. Tricks & Treats will feature the talents of Traveling Players' young performers alongside songs from Dr. Dour & Peach, a spooky musical comedy duo.

Traveling Players Ensemble Brings Innovative Actor Training to DC Metro Area, High School Students Enroll NowMay 01, 2019

Traveling Players Ensemble trains actors like no other theatre in the DC metro region. Their programs are innovative, inclusive, and super fun! And transformative, too. Their mission, to bring great theatre into the great outdoors, means high school actors perform 'Shakespeare in the Park' in Shenandoah National Park while backpacking on the Appalachian Trail. These actors don't just create a show, but have adventures they will remember for the rest of their lives.