Tim Realbuto Will Take Two-Year Hiatus From Singing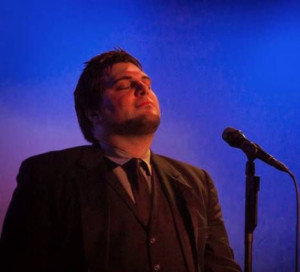 Popular concert performer, actor and writer Tim Realbuto, known for selling out venues such as Feinstein's/54 Below and Joe's Pub will make his final concert appearance on April 8th "for at least two years" according to his publicist.
It was recently announced that Realbuto will star as Patrick Nolan in the film adaptation of his stage play YES opposite "Modern Family" star Nolan Gould.
In a statement, Realbuto said "I will always love singing and doing musical theatre, but after an extremely long amount of consideration and contemplation, I've decided to focus on film and plays for the next two or so years. I've always found that connecting to the emotional moments within the songs that I sing is much more important than hitting a money note. For me, the fun is in acting the song, not worrying about how pretty I sound. Also, I'm now in my mid-30's and putting together these huge concerts are starting to become more and more difficult. I also might want to try living in Los Angeles for a bit after the film is complete. However, nothing is set in stone. If 'The Book of Mormon' needs a replacement, I'll be singing again in a heartbeat."
Tim's April 8th concert at The Green Room 42 is a very intimate and personal evening, which he will share with his dear friend Erin S. Leddy (Anything Goes).
"It's about love. Finding it, keeping it, losing it. It's also about growing up, finding your place in the world, and what to do when life doesn't turn out exactly as planned. It's the most intimate show I've ever done." said Realbuto
To purchase tickets to Realbuto's final NYC show CROSSROADS, please visit https://web.ovationtix.com/trs/pe.c/10257238. $10 tickets are availiable in the main dining room using the code ROADS5 and there is no food or drink minimum.
CROSSROADS will perform on Sunday, April 8th at 7:00 PM. The Green Room 42 is located in Yotel (on the fourth floor) at 570 Tenth Avenue in NYC.
YES will begin filming in May. For more information on Realbuto, visit www.TimRealbutoOfficial.com.
More Hot Stories For You