Photo Flash: Jared Grimes Hits The Stage For Broadway at Birdland
The Broadway at Birdland concert series was proud to present singer/dancer Jared Grimes, who brought an evening of high energy, non-stop, genre-fusing music and dance to the Birdland stage. The band included Mark Meadows on piano, DeWitt Fleming, Jr. on drums, Bret Puchir on guitar and Brent Birckhead on sax.
Jared Grimes is a quadruple threat in the world of the arts where he is heavily making his mark in singing, dancing, acting, and choreographing. On numerous occasions, he has danced alongside legends such as Wynton Marsalis Gregory Hines, Ben Vereen, Jerry Lewis, Fayard Nicholas and performed for Barack Obama and Ted Kennedy at the Kennedy Center.
Grimes has toured with musical legend, Mariah Carey, under the choreography of Marty Kudelka, and danced for artists such as Common, Salt-n-Pepa, Envogue, Busta Rhymes and the Roots. Jared's theater credits include, After Midnight on Broadway, directed by Warren Carlyle,Twist, directed by Debbie Allen, Babes in Arms at the Goodspeed Opera House choreographed by Randy Skinner, Gentlemen Prefer Blondes directed by John Rando at Encores and Broadway Underground directed by himself.
Grimes has appeared in commercials for Coca-Cola, Subway, MTV and on television shows such as "Star Search," "Showtime at the Apollo," ABC Family's "Dance Fever," and "The Jerry Lewis Telethon." His television acting credits include Fox TV's "Fringe" and HBO's "Boardwalk Empire."
Grimes made his choreography debut in Cirque Du Soleil's, Banana Shpeel off-Broadway, choreographed commercials for Chili's and also assisted choreography with Kristin Denehy for Macy's popular Kids Bop commercial. Recently he is a choreographer of After Midnight on Broadway and associate choreographer of Holler If You Hear Me, the Tupac musical.
His feature film credits include "The Marc Pease Experience," starring Ben Stiller, "Little Manhattan" and "First Born," starring Elizabeth Shue. Jared was a lead in the Radio City Spring Spectacular produced by Harvey Weinstein and recently choreographed the feature film "Breaking Brooklyn" with director Paul Becker. Recently he has choreographed the musical Jelly's Last Jam, Scottsboro Boys andAin't Misbehavin' at the Signature Theater. Jared is currently playing the recurring role of Adrian in NBC's "Manifest."
Photo Credit: Kevin Alvey

Yurika Nakano, Ronald Grimes, Jared Grimes

Tamara Tunie, Shari Williams, Jared Grimes, Kurt Csolak, Amanda Castro, CK Edwards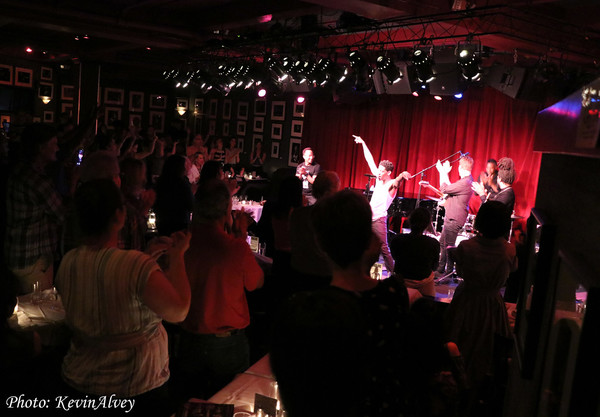 Jared Grimes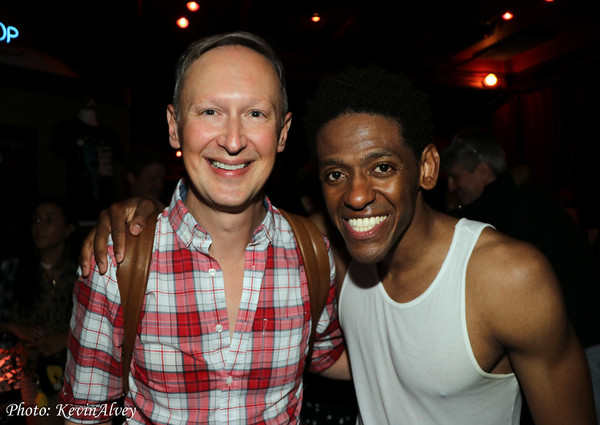 Michael Heitzman, Jared Grimes

Michael Demby Cane, Andrew Turtletaub, Jared Grimes, Joe Lanteri

Mark Meadows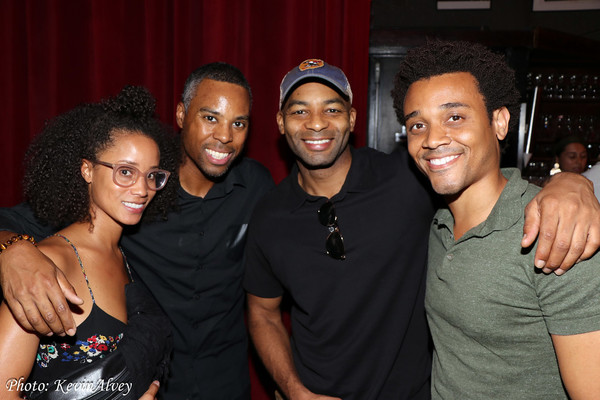 Jordan Morris, DeWitt Fleming, Jr., Brandon Victor Dixon, Ben Mapp

John West, Jared Grimes, Ruby Lewis, Jim Caruso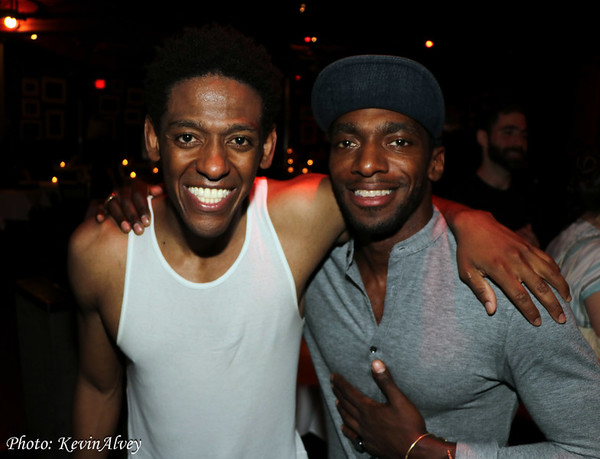 Jared Grimes, Daniel J. Watts

Jared Grimes. Brent Birkhead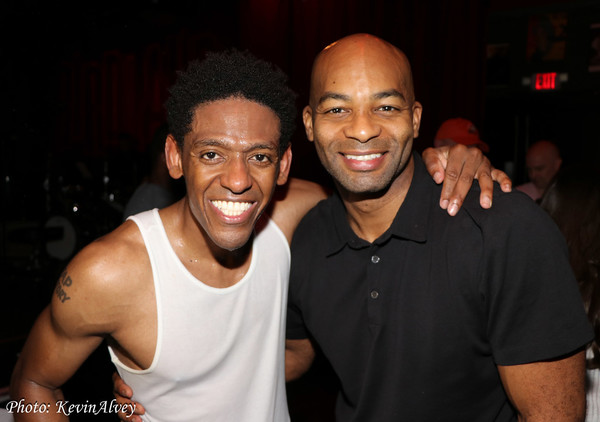 Jared Grimes. Brandon Victor Dixon

Jared Grimes

Jared Grimes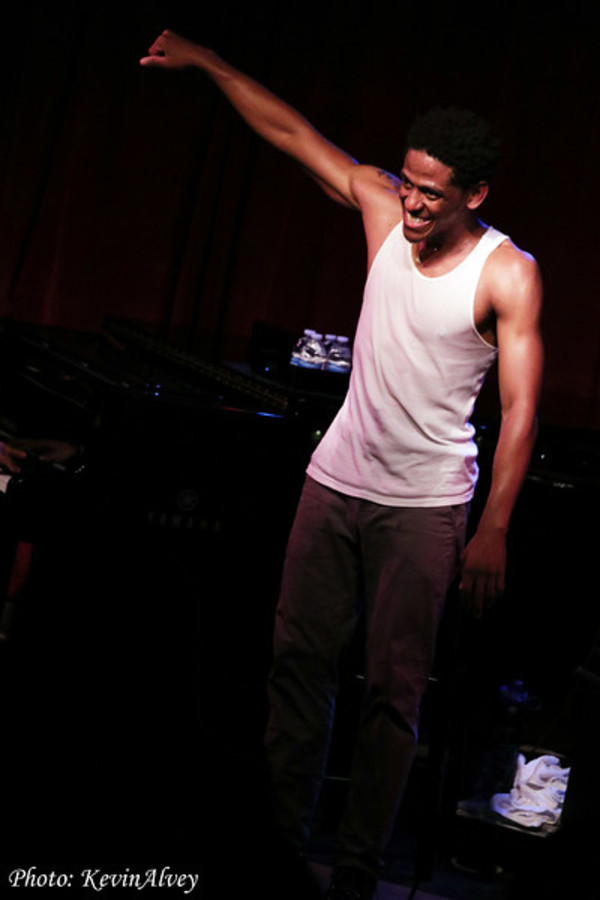 Jared Grimes

Jared Grimes

Jared Grimes

Jared Grimes

Jared Grimes

Jared Grimes

Jared Grimes

Jared Grimes

Jared Grimes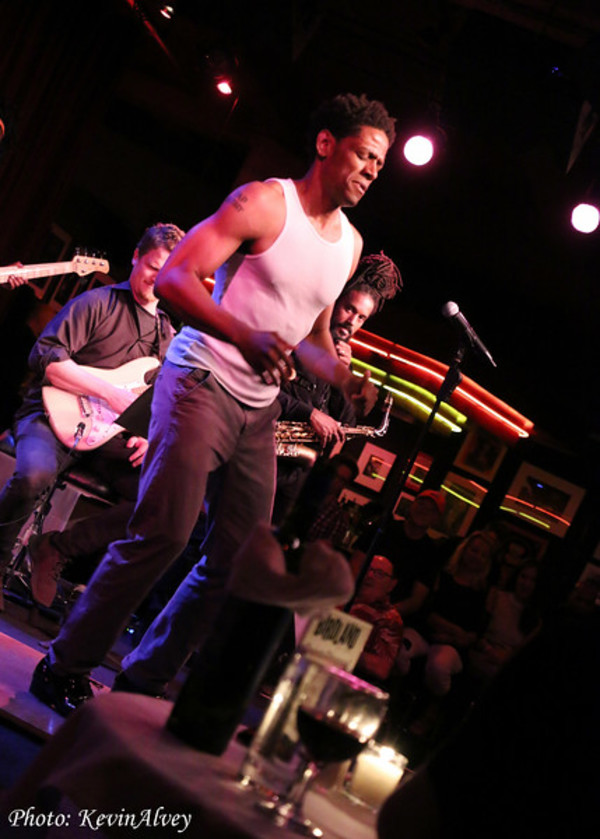 Jared Grimes

Jared Grimes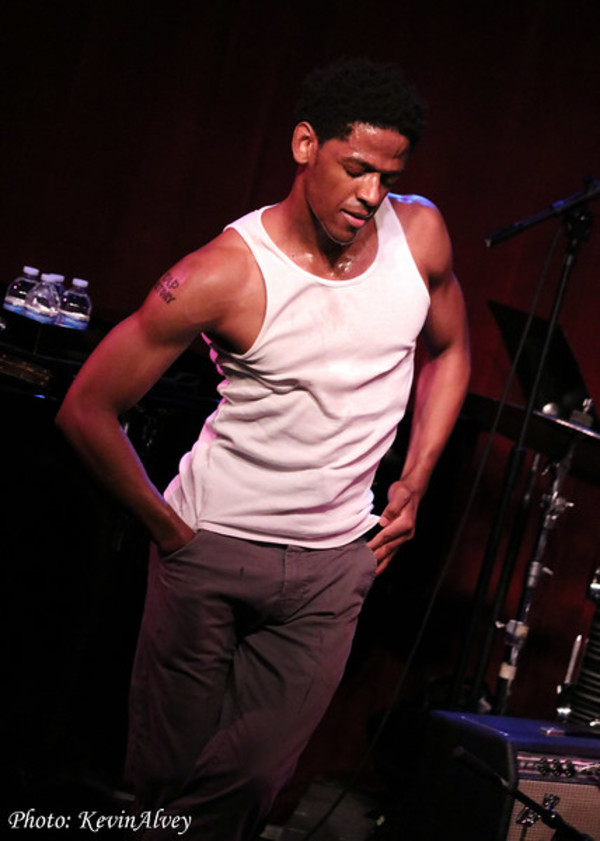 Jared Grimes

Jared Grimes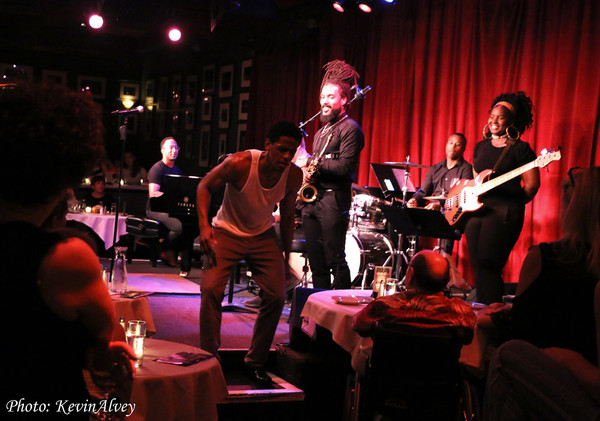 Jared Grimes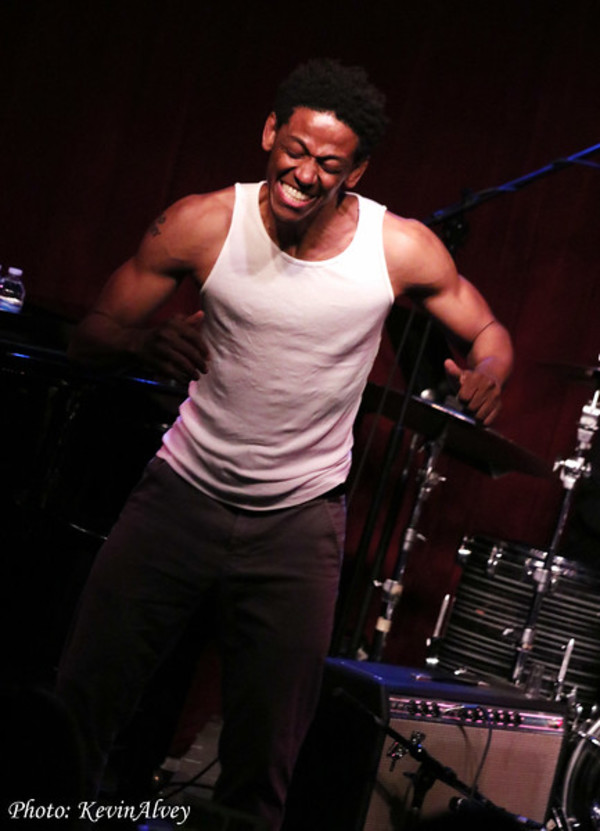 Jared Grimes

Jared Grimes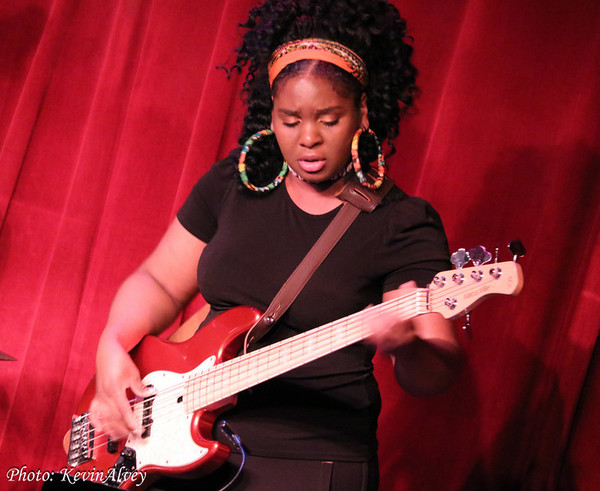 Endea Owens

DeWitt Fleming, Jr., John Manzari, Jared Grimes. Leo Manzari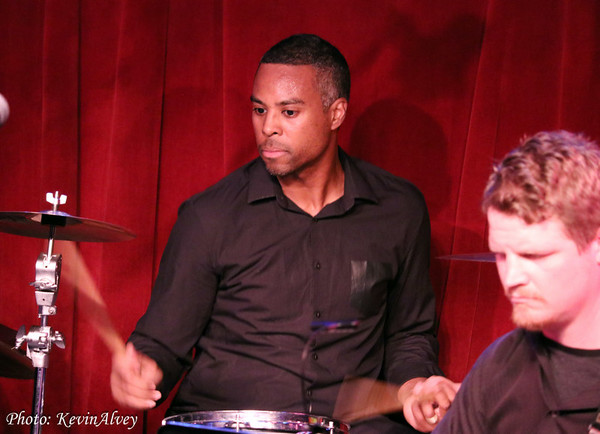 DeWitt Fleming, Jr.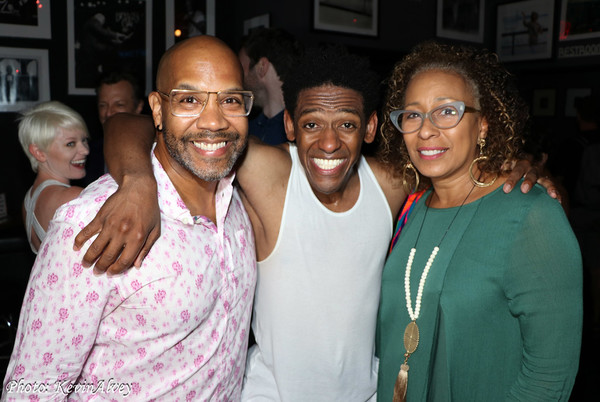 Darius de Haas, Jared Grimes, Tamara Tunie

Bret Puchir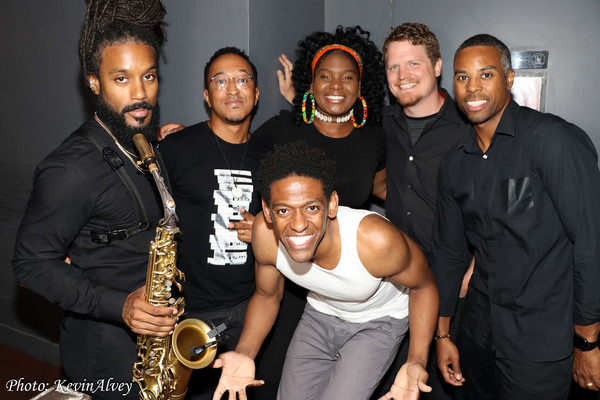 Brent Birkhead, Mark Meadows, Endea Owens, Bret Puchir, DeWitt Fleming, Jr., Jared Grimes

Allysa Shorte, Marty McGuire, Phillip Attmore, Jared Grimes, Kimberly Immanuel, Yuka Kameda, Ronald Grimes, Daniel J. Watts, Yurika Nakano, DeWitt Fleming, Jr.
---
Join Team BroadwayWorld
Are you an avid Cabaret fan in NYC? We're looking for people like you to share your thoughts and insights with our readers. Team BroadwayWorld members get access to shows to review, conduct interviews with artists, and the opportunity to meet and network with fellow theatre lovers and arts workers.
Interested? Learn more here.
---
More Hot Stories For You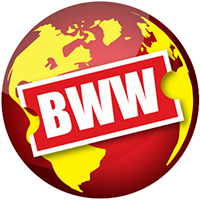 Award-Winning Director/Composer Barry Kleinbort Joins JAMIE DEROY & FRIENDS As Co-Host

November 28, 2022

Barry Kleinbort, multi-award director, composer, lyricist, and librettist joins "Jamie deRoy & friends" as co-host.  He will team with Jamie deRoy, the legendary 10-time Tony Award Broadway Producer and founder of her popular long-running talk show.
---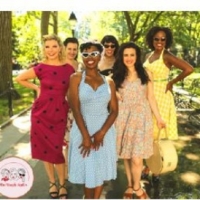 THE RANDY ANDYS HOLIDAY FETE to be Presented at The Triad Theater in December

November 28, 2022

The Randy Andys Holiday Fete will take place on Friday, December 9 at 7 pm at the historic Triad Theater. Step back in time with The Randy Andys for a magical evening of nostalgic merriment. Singing holiday favorites with their signature postmodern twist.
---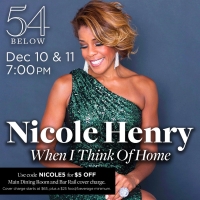 Nicole Henry to Present WHEN I THINK OF HOME at 54 Below in December

November 28, 2022

54 BELOW, Broadway's Supper Club, will present award-winning jazz vocalist Nicole Henry in WHEN I THINK OF HOME on December 10 & 11 at 7pm.
---
Joe's Pub to Present Justin Vivian Bond, Murray Hill & More This Holiday Season

November 28, 2022

Get in the holiday spirit at Joe's Pub with Murray Hill, Justin Vivian Bond, Bridget Everett, Justin Hicks and more!
---
Bebe Neuwirth, Jeff Hiller, Andrew Keenan-Bolger and More Will Appear in VILLAIN: DEBLANKS Next Month

November 28, 2022

NYC's favorite monthly fill-in-the-blanks comedy will be back at 7pm, Wednesday, December 14. The lineup includes Bebe Neuwirth, Andrew Keenan-Bolger, Jeff Hiller, and more!
---