Latest News on Mark Meadows
Stage Credits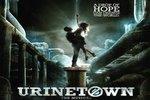 Urinetown
  [West End]
Apollo Theatre Transfer, 2014
Senator Fipp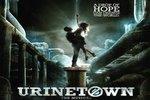 Urinetown
  [West End]
West End Premiere Production, 2014
Senator Fipp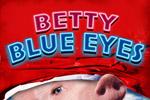 Betty Blue Eyes
  [West End]
Original London Production, 2011
Lockwood
Mark Meadows News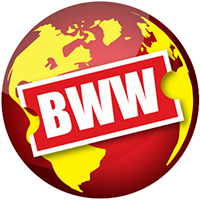 Olney Theatre Launches New Performance Series
by Stephi Wild - Apr 13, 2022
The Olney Performance Series launches later this month with a wide variety of performances ranging from jazz to theatre for young audiences and kicking off on April 22 & 23 with a two-night competitive poetry slam hosted by Simply Sherri.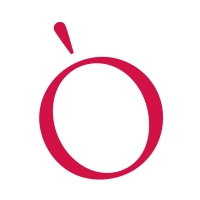 Creative Teams and Casts Announced For 2022 Oregon Shakespeare Festival
by Chloe Rabinowitz - Mar 2, 2022
The imminent start of the 2022 Oregon Shakespeare Festival season—Artistic Director Nataki Garrett's first full season—marks a celebratory return to repertory producing. The 2022 lineup features eight on-stage plays and musicals, from classic Shakespeare to works by some of today's most exciting playwrights.
Photos: First Look at the Royal Shakespeare Company's THE MAGICIAN'S ELEPHANT
by Chloe Rabinowitz - Oct 25, 2021
The Royal Shakespeare Company today released the first images of new musical The Magician's Elephant by Nancy Harris (book/lyrics) and Marc Teitler (music/lyrics) based on the novel by prize-winning children's author Kate DiCamillo.
Initial Casting Announced For Royal Shakespeare Company's THE MAGICIAN'S ELEPHANT
by Stephi Wild - Jul 9, 2021
The world stage premiere of The Magician's Elephant will run in the Royal Shakespeare Theatre from Thursday 14 October 2021 to Saturday 1 January 2022 with press night on Tuesday 26 October 2021. Learn more about the production here!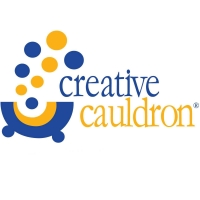 IT'S (NOT) ABOUT THE CONSTITUTION to be Presented by Creative Cauldron
by Chloe Rabinowitz - Apr 20, 2021
Creative Cauldron will present "Difficult Conversations: Bridging the Divide," a new series of original plays. Addressing this challenging time of division and conflict, Creative Cauldron looks to writers in the DMV for inspiration and healing.
New and Upcoming Releases For the Week of December 7 - THE PROM Soundtrack, and More!
by Stephi Wild - Dec 9, 2020
Need something new to read, watch, or listen to? Check out this week's list of new and upcoming releases! This week's list includes the soundtrack to the Netflix film adaptation of The Prom, new music from Jackie Burns, and more!
Creative Cauldron Presents DON'T LET THE LIGHTS GO OUT Live Telethon Fundraiser
by Chloe Rabinowitz - Dec 8, 2020
As their end of year fundraising celebration, Creative Cauldron is hosting a multi-cam HD live streamed telethon spectacular featuring musical and theatrical talent from across the DMV, some community voices and special prizes, which will be hosted by Matt Conner.
BWW Review: FLOWERS FOR MRS HARRIS Original Cast Recording
by Jenny Ell - Nov 27, 2020
Following the limited release of the filmed production earlier on this year, the 2018 Chichester Festival Theatre company of Flowers for Mrs Harris have reunited to bring us an eagerly awaited cast album, which acts as the perfect companion to a stunning show.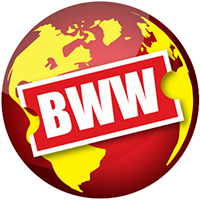 FLOWERS FOR MRS HARRIS Cast Album To Be Released
by Stephi Wild - Nov 19, 2020
The cast album of the hugely acclaimed musical Flowers for Mrs Harris, recorded by the Chichester Festival Theatre company, will be released on 3 December. With a book by Rachel Wagstaff and music and lyrics by Richard Taylor, Flowers for Mrs Harris captures the glowing humanity of the novel by Paul Gallico on which it is based.
FLOWERS FOR MRS HARRIS Launches Online Productions Streamed From Chichester Festival Theatre
by Stephi Wild - Apr 6, 2020
For the first time, Chichester Festival Theatre is to stream a selection of its archive productions online, beginning with the musical Flowers for Mrs Harris from Thursday 9 April for the Easter weekend.
Mark Meadows Videos
STAGE TUBE: First Look at BETTY BLUE EYES Performance Highlights in the West End!
by BroadwayWorld TV - Jun 22, 2011
Everybody's been talking about the animatronic pig which cost a reported £100,000 for Cameron Mackintosh's new musical comedy BETTY BLUE EYES, based on the Handmade Film 'A PRIVATE FUNCTION' by Alan Bennett and Malcolm Mowbray. BETTY BLUE EYES is the first original musical Cameron Mackintosh has produced in ten years. It started previews at the Novello Theatre in the West End on 19 March and opened on 13 April. Reelkandi TV got the first look at the production highlights and now BroadwayWorld brings you a glimpse of the exciting production below!
Mark Meadows Frequently Asked Questions
How many Broadway shows has Mark Meadows been in?
Mark Meadows has not appeared on Broadway.
How many West End shows has Mark Meadows been in?
Mark Meadows has appeared on London's West End in 3 shows.
What was Mark Meadows's first West End show?
Mark Meadows's first West End show was Betty Blue Eyes which opened in 2011