Photo Flash: Inside NEO 13: A Concert Celebration Of Emerging Musical Theatre Writers
The York Theatre Company, dedicated to the development of new musicals and rediscovery of musical gems from the past, presented the 2019 installment of the celebrated concert series NEO, featuring works by new/emerging/outstanding musical theatre writersAmanda D'Archangelis & Sami Horneff, Julian Hornik, Janine McGuire & Arri Lawton Simon, and Madeline Myers. In addition to these six writers, this year's NEO of the Future program showcased two songs by writers who are currently undergraduate students: Sarah Kaufman, a senior at CAP21/Molloy College, and Caleb Smith, a junior at Penn State.
NEO (an acronym for "New, Emerging, Outstanding") celebrates songwriters primed to pen the next generation of musicals. Established in 2003, the NEO program kicks off with this concert of writers presenting multiple songs, followed, over the next year, by readings of their works-in-progress.
The evening was hosted by Nick Cearley and Lauren Molina of The Skivvies, and featured performers Sarah Chapin (Cabaret), Jaime Cepero (Smash), Ali Ewoldt (The Phantom of the Opera), Francesca Ferrari (A Night with Janis Joplin), Jessica Fontana (Cinderella),Kennedy Kanagawa (York's Lolita, My Love), Mykal Kilgore (Songs for a New World), Jesse Manocherian (York's The Day Before Spring),Samantha Massell (Fiddler on the Roof),Mark Montague (A Very Brady Musical), Joél Pérez (Fun Home), Sharone Sayegh (The Band's Visit), Emerson Mae Smith (Schoolhouse Rock), Jessica Tyler Wright (Sweeney Todd), Noah Zachary (Poster Boy), with an ensemble of students from Marymount Manhattan College.
The one-night-only performance of NEO13: A Concert Celebration of Emerging Musical Theatre Writers, was directed by Annette Jolles with music direction by Eric Svejcar, and curated and produced by Seth Christenfeld, took place on March 4, 2019 at The York Theatre Company at Saint Peter's (619 Lexington Avenue, entrance on East 54th Street, just east of Lexington Avenue).
Photo Credit: Ben Strothmann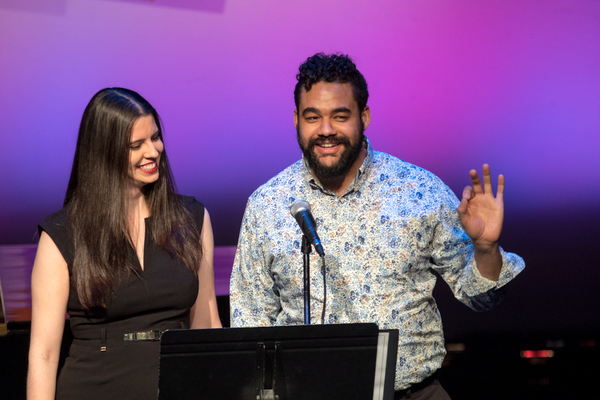 Janine McGuire, Arri Lawton Simon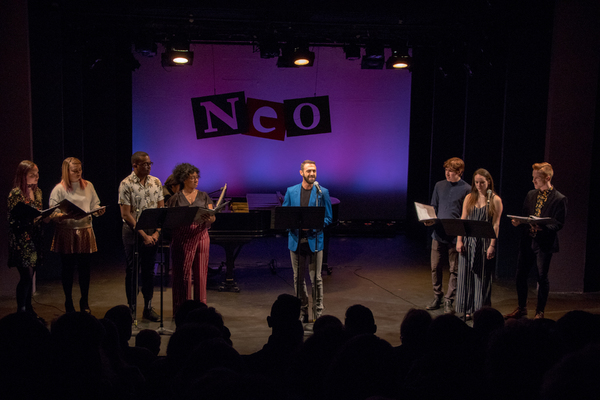 Jesse Manocherian and ensemble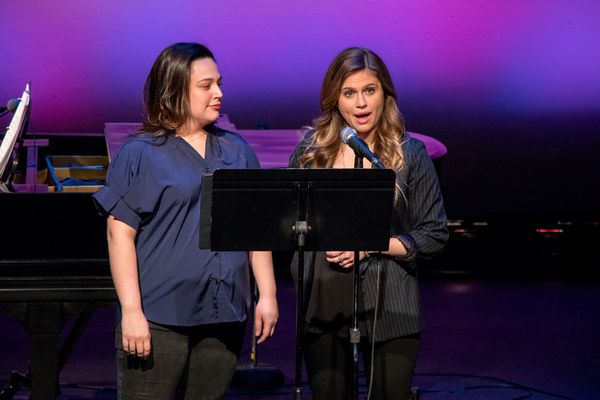 Amanda D'Archangelis, Sami Horneff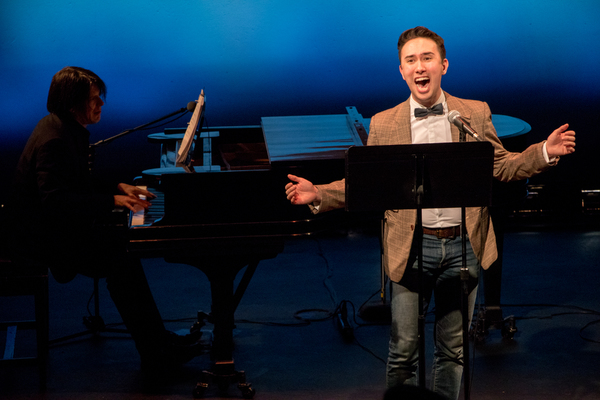 Kennedy Kanagawa with Eric Svejcar at piano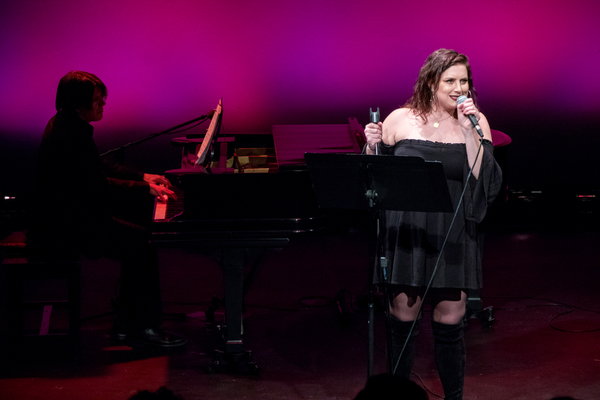 Francesca Ferrari with Eric Svejcar at piano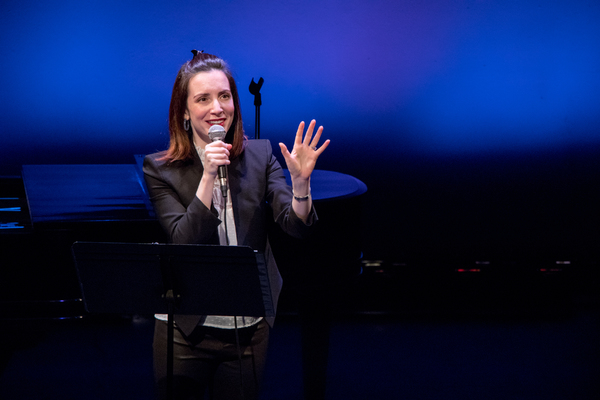 Jessica Fontana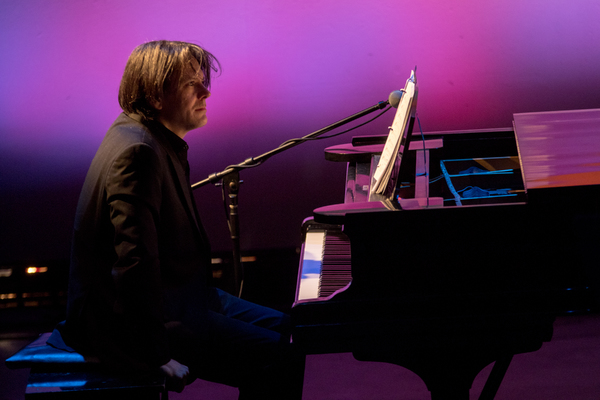 Eric Svejcar (music director)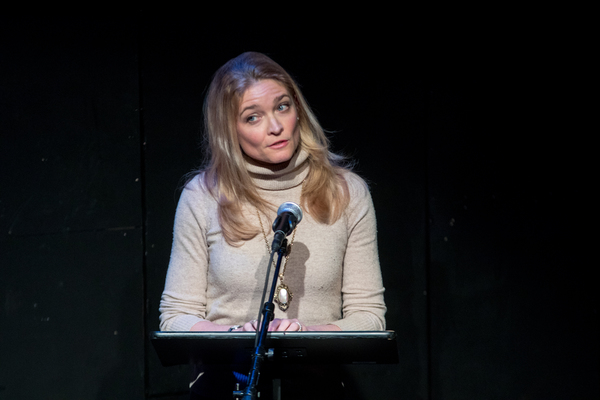 Shana Farr (York Director of Development)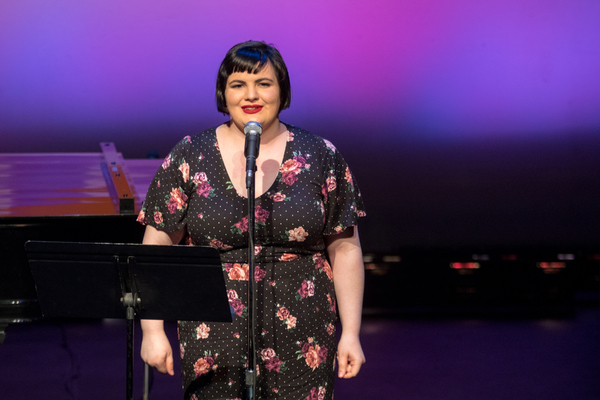 Sarah Kaufman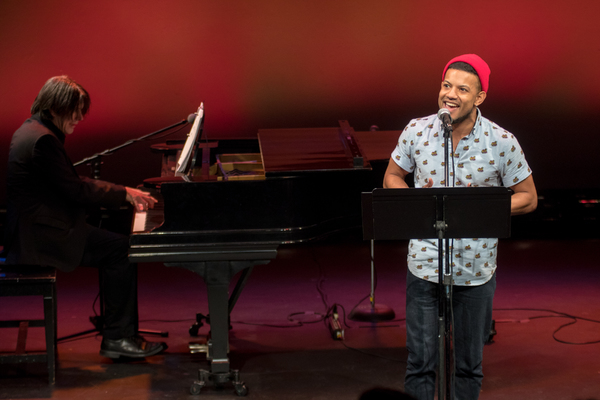 Jamie Cepero with Eric Svejcar at piano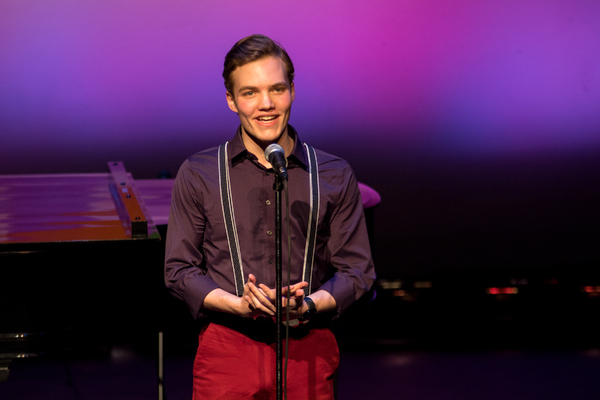 Caleb Taylor Smith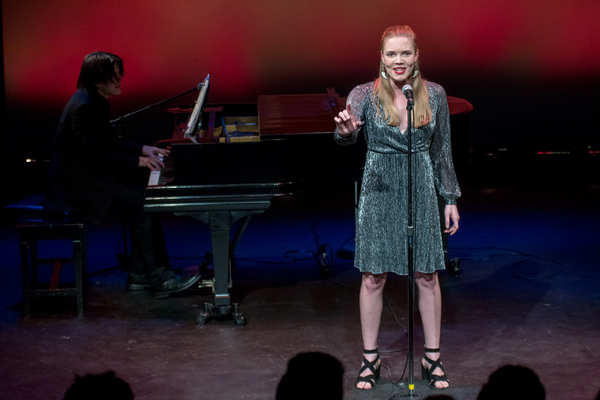 Emerson Mae Smith with Eric Svejcar at piano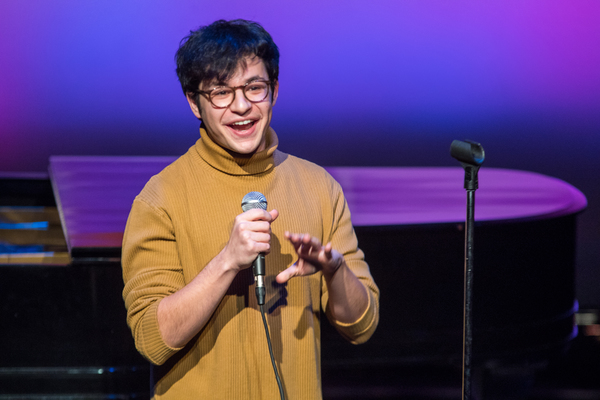 Julian Hornik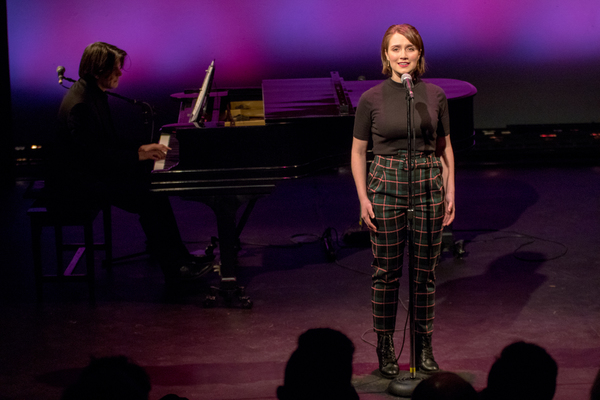 Sarah Steward Chapin with Eric Svejcar at piano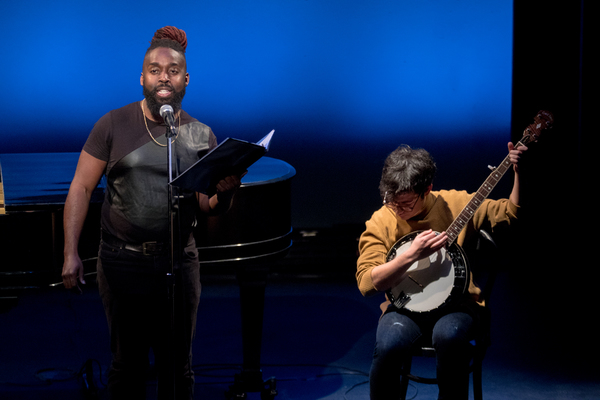 Mykal Kilgore with Julian Hornik on banjo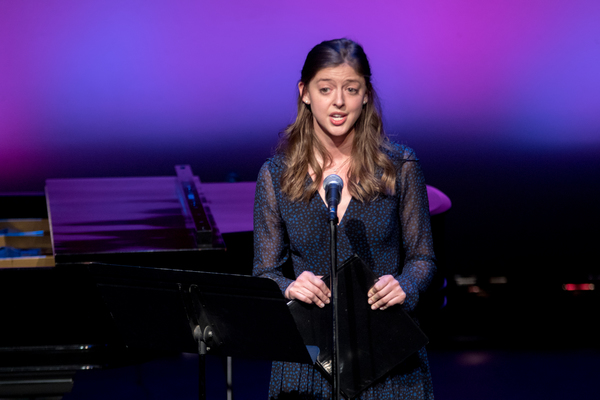 Madeline Myers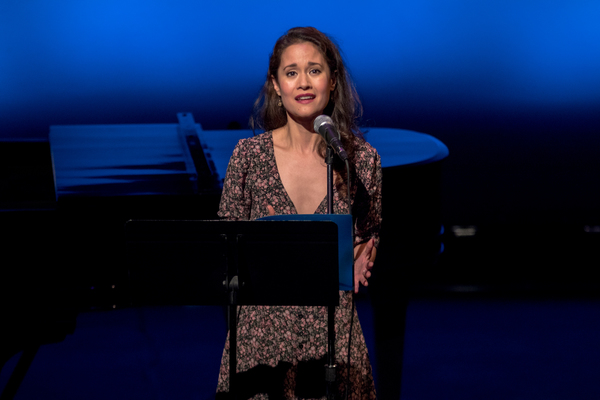 Eli Ewoldt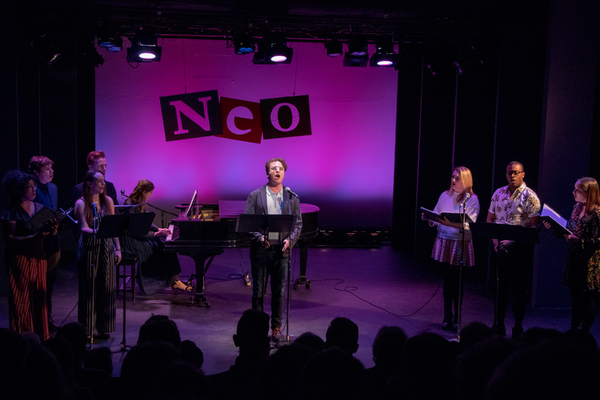 Noah Zachary and ensemble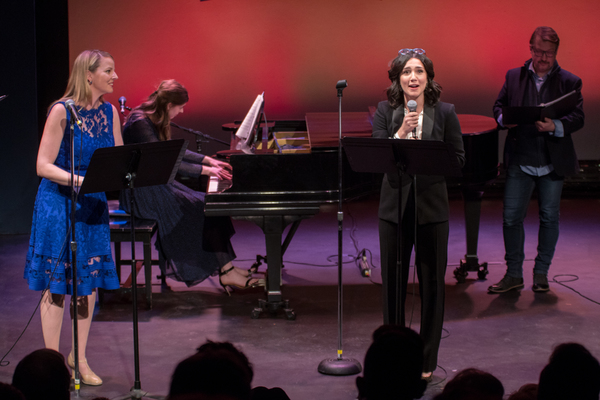 Jessica Taylor Wright, Madeline Myers (piano), Samantha Massell, Mark Montague (rear)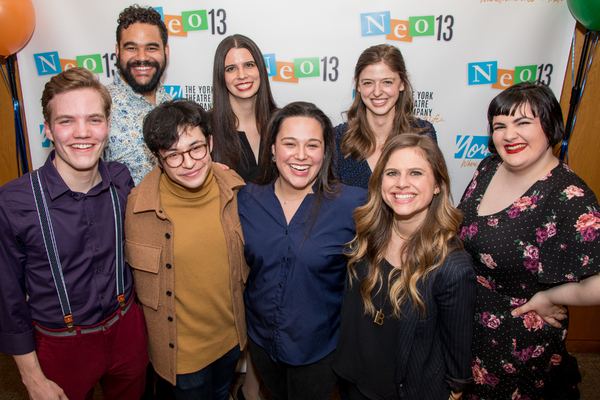 Composers Caleb Taylor Smith, Arri Lawton Simon, Julian Hornik, Janine McGuire, Amanda D'Archangelis, Madeline Myers, Sami Horneff, Sarah Kaufman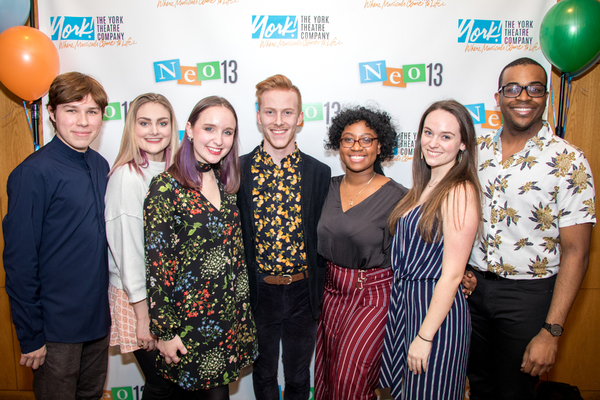 The ensemble -- students from Marymount Manhattan College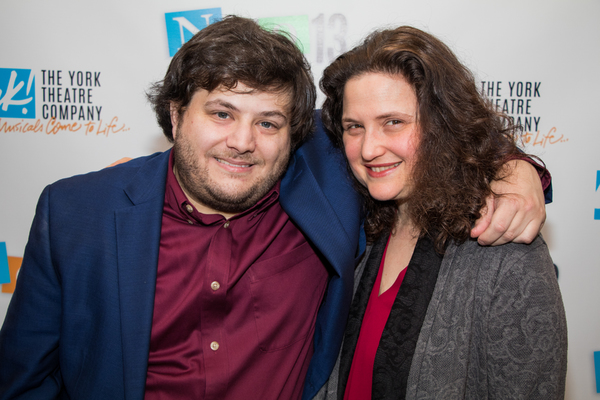 Seth Christenfeld (curator/producer), Annette Jolles (director)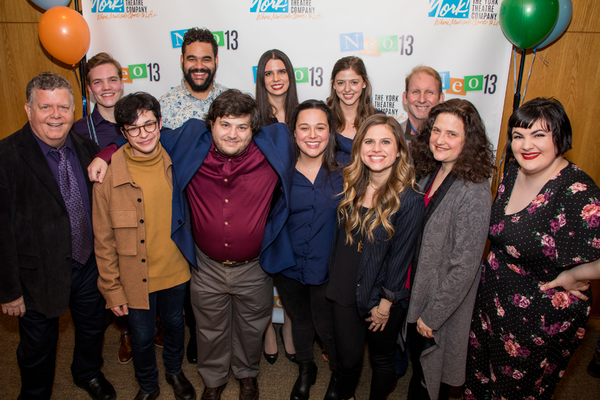 James Morgan (Producing Artistic Director), Caleb Taylor Smith, Julian Hornik, Arri Lawton Simon, Seth Christenfeld, Janine McGuire, Amanda D'Archangelis, Madeline Myers, Sami Horneff, Evans Haile (Executive Director), Annette Jolles, Sarah Kaufman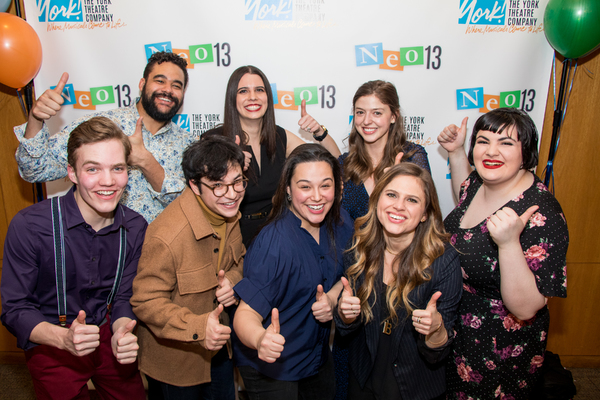 Caleb Taylor Smith, Arri Lawton Simon, Julian Hornik, Janine McGuire, Amanda D'Archangelis, Madeline Myers, Sami Horneff, Sarah Kaufman