Latest News on Jack Tantleff
Jack Tantleff News
THE PRODUCER'S PERSPECTIVE LIVE! to Feature Stephen Schwartz, Sierra Boggess, Alex Brightman & More!
by Chloe Rabinowitz - Mar 23, 2020
The Producers Perspective LIVE! begins tonight! Every night at 8 PM EDT, Tony Award-winning Broadway Producer Ken Davenport will have a theater maker join The Producers Perspective for a chat about how they are doing, what they are doing, and what tips they are for you on getting through, and eventually, getting back to making theater.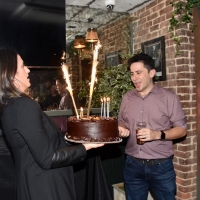 Photo Coverage: BroadwayWorld Founder Robert Diamond Celebrates 40th Birthday with Broadway's Best!
by Genevieve Rafter Keddy - Nov 4, 2019
Friends, family & more got together on Sunday evening November 3rd at Haswell Green's (240 W 52nd St) to celebrate the 40th Birthday of BroadwayWorld's founder - Robert Diamond and we couldn't resist sharing a few shots!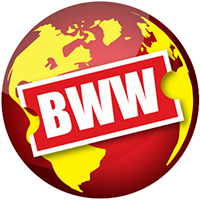 Theater Resources Unlimited Presents TRU Love Benefit: Follow Your Art, Fulfill Your Dreams Honoring James Morgan And Haley Swindal
by Stephi Wild - Oct 23, 2019
Theater Resources Unlimited (TRU) presents the 2019 TRU Love Benefit: Follow Your Art, Fulfill Your Dreams, on Sunday, December 8, 2019 at 12noon at Caroline's on Broadway, 1626 Broadway (between 49th & 50th Streets). Tickets start at $85 (show only, and two drinks). For additional information and ticket tier pricing, please visit https://truonline.org/events/2019-tru-love-benefit/.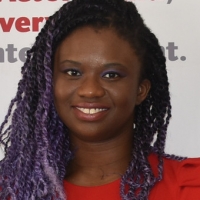 Iyvon Edebiri Named Recipient of The Mark O'Donnell Prize
by Julie Musbach - Sep 24, 2019
The Actors Fund and Playwrights Horizons announced today that New York City playwright Iyvon Edebiri is the 2019 recipient of a?oeThe Mark O'Donnell Prizea??, an annual prize presented to an emerging theater artist in recognition of her or his talent and promise.
BWW Review: Haley Swindal Tributes Liza Minnelli at Feinstein's/54 Below
by Stephen Sorokoff - Jul 27, 2019
It's in the Steinbrenner genes, known for excellence, excitement, and showmanship in all things they endeavor. Haley Swindal, Broadway and Concert star continues the legacy of one of America's most well known families and used her formidable talents in an homage to her idol Liza Minnelli last night at Feinstein's/54 Below. Whenever Haley takes time off from her Broadway commitments (presently CHICAGO) her Cabaret concerts are a major happening and last night Broadway's Supper Club was the place to be in New York City. Haley's significant voice and acting abilities, her physical stature and blond hair may be different then Liza's but the audience arousal and passion she evokes is similar to the legend.
BWW Interview: Haley Swindal Gets Ready to Sing Happy at Feinstein's/54 Below
by Richard Ridge - Jul 15, 2019
Haley Swindal, the latest Mama Morton in Broadway's longest running American musical 'Chicago' is returning to Feinstein's 54 Below with her brand new show ' Sing Happy: The Songs of Liza Minnelli' on July 26th and Broadway World's own Richard Ridge caught up with Haley to chat about living in the musical world of the legendary Liza.
Photo Coverage: Lynn Ahrens, Richard Maltby Jr. Jim Dale at Primary Stages Fund Raiser
by Stephen Sorokoff - Feb 11, 2019
A party hosted by Jamie deRoy, Board member of Primary Stages was attended by some of the most esteemed members of the theatre community last night. Primary Stages is an Off-Broadway not-for-profit theater company dedicated to inspiring, supporting, and sharing the art of playwriting. The kitchen of Ms. deRoy, the 'hostess with the (theatre) mostess' was also recently used by Rita Moreno for a cooking demonstration for a PBS American Masters series and featured in this weeks New York Times.
Photo Coverage: Jana Robbins & Haley Swindal Return with The Songs Of Kander & Ebb
by Stephen Sorokoff - Feb 6, 2019
Put together two super actor/singers to perform The Songs Of Kander & Ebb and it's like Mantle and Maris hitting back to back homers in the world series. Oops, I promised myself I would avoid the Baseball references, however watching Haley Swindal you cannot help but wonder how this enormously talented lady became such an exciting entertainer coming from a sports/business family. Then again, George Steinbrenner did create exciting entertainment for millions with the Yankee franchise and he was also an avid fan and investor in Broadway shows.
Photo Coverage: Steve Tyrell, Cady Huffman, Haley Swindal & Others at Will & Anthony Nunziata Friars Birthday Bash
by Stephen Sorokoff - Nov 27, 2018
Do you want to have the best birthday party ever? First…. be talented and admired entertainers who have lots of talented friends. Then, have many adoring fans and a large loving family. Next, have Sunny Sessa and Craig Neier create and produce your celebration at the Friars Club. The Friars Club which is the ground zero gathering place for show business folks and one of a kind events (most recent the Billy Crystal Icon Award Gala) hosted Will & Anthony Nunziata's Birthday Bash last night and here is a look inside the celebration.
Photo Flash: Amanda McBroom Comes to Broadway at Birdlands
by Stephi Wild - Sep 19, 2018
On September 10, the Broadway at Birdland concert series presented singer/songwriter Amanda McBroom, who returned to the historic stage with "My Favorite Things." Musical director Michele Brourman was at the piano, and Jared Egan was on bass.
Jack Tantleff Videos
STAGE TUBE: Behind the Scenes of Broadway's SIDE SHOW Photo Shoot!
by Stage Tube - Sep 8, 2014
The upcoming Broadway reimagining of SIDE SHOW revealed the production's key artwork last month, featuring leading ladies Erin Davie and Emily Padgett. Directed by Academy Award-winner Bill Condon (Chicago, Dreamgirls, Twilight Breaking Dawn Parts 1 & 2), who will be making his theatrical directorial debut with the production, Side Show opens on Broadway this fall. Go behind the scenes at the photo shoot below!