Latest News on Craig Neier
Craig Neier News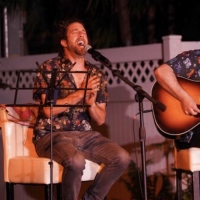 Photos: AMERICAN IDOL Finalist Elliott Yamin Heads First Responders Appreciation Concert
by Stephen Sorokoff - Oct 2, 2021
American Idol finalist Elliott Yamin recently headlined a concert at Bahia Mar Fort Lauderdale which honored that community's first responders. The event was hosted by Every Kid Swims, a nonprofit whose mission is to empower foster/at-risk youth through swim lessons, water therapy, and mentoring programs.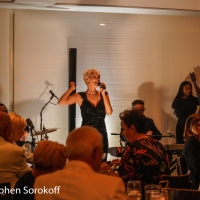 Photos: Cabaret Convention Segment Filmed at Table 26
by Stephen Sorokoff - Aug 20, 2021
Situated 1,037 miles from Rose Hall at Jazz at Lincoln Center is a Cabaret space that recently was utilized as the backdrop for a filmed segment in this year's Cabaret Convention.  Last night, Jill & Rich Switzer the celebrated South Florida husband and wife musical team entertained an audience at Table 26 in Palm Beach.  
Photos: Ann Hampton Callaway Brings 'Broadway Classics' to The Arts Garage
by Stephen Sorokoff - Aug 14, 2021
With Ann's fingers set loose on the keyboard, her notes, harmonies, rhythms and arrangements, intertwining with her lush voice's theatrical power and improvisational abilities, the night was full of "moments."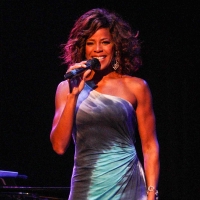 Photos: Nicole Henry Plays The Arts Garage
by Stephen Sorokoff - Jul 25, 2021
Whatever theme Nicole chooses to explore in concert or  cabaret appearance, the secret sauce is the expertise of Ms. Henry, one of the most exciting singers out there today.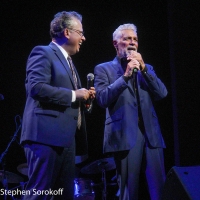 Photos: Clint Holmes and Billy Stritch Bring STRAIGHTEN UP & FLY RIGHT to The Wick Cabaret Theater
by Stephen Sorokoff - Jul 9, 2021
Last night on the Wick stage these celebrated entertainers presented their tribute to Nat King Cole titled "Straighten Up and Fly Right" and it was a masterclass in musical expertise and show biz excitement. 
BWW Feature: Entertainment Company Pivots To Socially Distanced Interactive Virtual Events
by Stephen Sorokoff - May 23, 2020
Every seat in the house will have a great view at shows which are offered by renowned event planner  Craig Neier.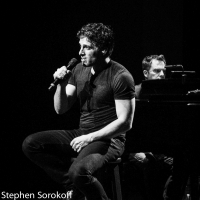 Photo Coverage: Jarrod Spector Brings (con)artist to Essey Campus Theatre
by Stephen Sorokoff - Jan 25, 2020
Jarrod Spector brought his newest solo show (con)artist to the Essey Campus Theatre last night and BroadwayWorld was there for the excitement. Check out the photos!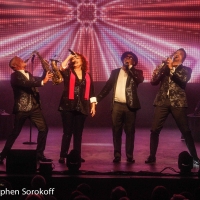 Photo Coverage: Dave Koz & Friends Christmas Tour Lights Up The Kravis Center
by Stephen Sorokoff - Dec 1, 2019
Dave Koz's music and multitalented friends lit up the Kravis Center For The Performing Arts last night on all levels. It was a spectacular presentation of swinging holiday music and multi media lighting effects that had the West Palm Beach audience dazzled during the entire concert. The friends who joined Dave for this tour were, Jonathan Butler, Melissa Manchester, Michael Lington and special guest Chris Walker. Broadwayworld was there…check out the photos below.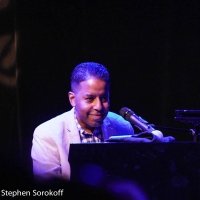 Photos/Review: Bemelmans Mainstay Loston Harris Excites The Arts Garage
by Stephen Sorokoff - Sep 29, 2019
Loston Harris brought his elegant piano and vocal interpretations a thousand miles from his usually perch in The Carlyle Hotel's Bemlmans Bar to Delray's Arts Garage last night. The jam packed Arts Garage audience might have been dressed a little more casually then Manhattan's urbane jazz lovers, but this jazz savvy Delray turnout had the same appreciation and enthusiasm for the talented pianist/singer as New Yorkers do. Loston gets you in three ways, his inventiveness at the keyboard, his sophisticated vocals, and his vivacious personality. He is the consummate musician/entertainer in the true tradition of Bobby Short. Loston brings a unique rhythmic percussiveness to his fluent melodic lines which may be due to the fact that he started his music life as a drummer. Luckily for his fans worldwide he switched to piano.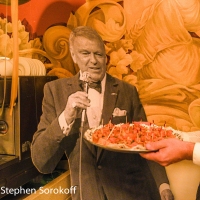 Photo Coverage: Deana Martin & Tony Danza Celebrate 75 Years of Patsy's Italian Restaurant
by Stephen Sorokoff - Sep 24, 2019
You can go to the Museum of the City of New York to relive our town's exciting history or you can walk into Patsy's Italian Restaurant on 56th street and sit at the same table that Frank Sinatra and his pals dined at.  Dean Martin also had his spaghetti at Patsy's. Last night his daughter Deana Martin enjoyed some Pasta (although she doesn't look like she ever touched the carbs) topped with Patsy's great sauce (also on your grocers shelves) during the establishment's 75th Anniversary  invited guests only celebration.  You can also sit at the tables where present celebrities such as Al Pacino, Alec Baldwin, Tom Hanks, Madonna, George Clooney, Sean "Diddy" Combs, David Letterman, Oprah Winfrey, Keanu Reeves, Jennifer Lopez, Barbara Streisand, Tony Bennett, Robert DeNiro, Michael Buble, Don Rickles, Josh Groban, Jacklyn Smith, Phyllis George, Calvin Klein, Jerry Seinfeld, James Gandolfini, Christie Brinkley, Jon Bon Jovi, Liza Minelli, Chris Noth, Tony Danza, Farrah Fawcett, Kate Hudson, Chevy Chase, Cheryl Ladd, and Patty LaBelle,  regularly enjoy arguably some of the finest Italian cuisine in the world.  Geno Vento, Owner of the Philadelphia Original Geno's Cheesesteak even flew in for the event to get tips on how to successfully serve food for 75 years.  Who knows, maybe they served Italian baby food in 1944 when "Patsy" Scognamillo opened the place and my parents took me along with them.