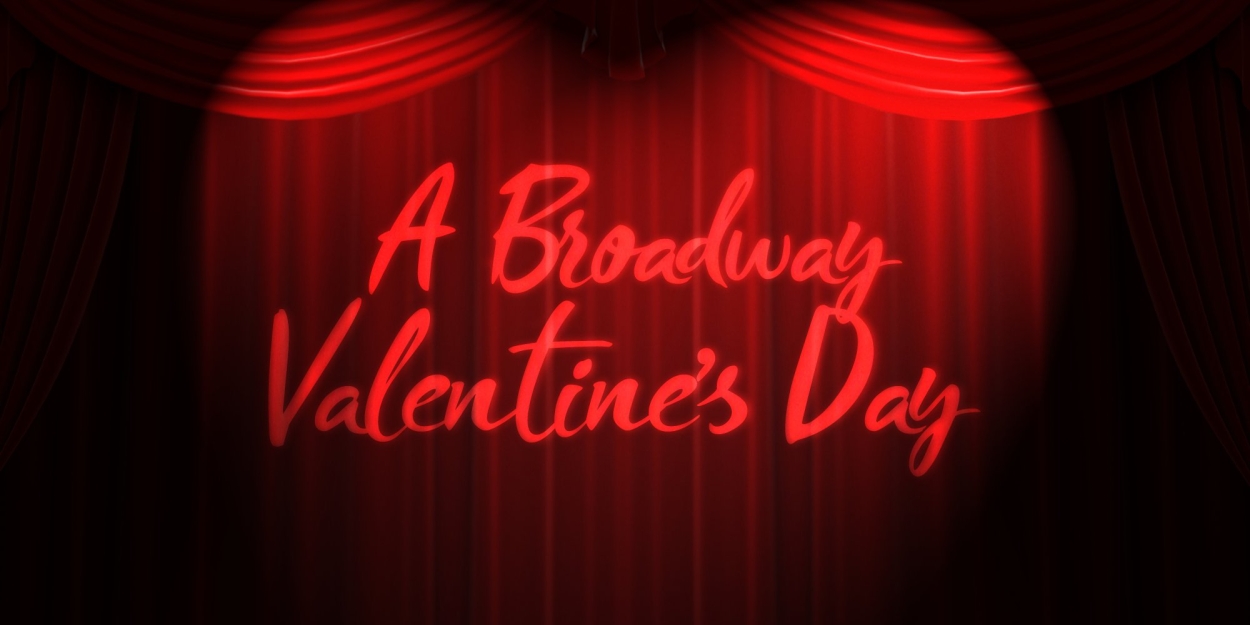 Liana Hunt, Brynn Williams & More to Celebrate Valentine's Day at 54 Below
The evening will boast some of Broadway's favorite lovebirds for an evening of heartfelt and hilarious stories, coupled with some of Broadway's greatest love songs.
54 BELOW will present A Broadway Valentine's Day on February 14, 2023 at 7:00 and 9:30pm. The 7:00pm performance will also be livestreamed. For tickets and more information, please visit 54below.com/ValentinesDay
Romance is in the air, and that means Valentine's Day is just around the corner! Come celebrate Valentine's Day at 54 Below, with A Broadway Valentine's Day. The evening will boast some of Broadway's favorite lovebirds for an evening of heartfelt and hilarious stories, coupled with some of Broadway's greatest love songs. Whether a dating or married couple, or simply a hopeless romantic, the night promises to be an unforgettable affair!
The special concerts will feature Jessie Hooker-Bailey (Waitress, Beautiful: The Carole King Musical) and Gilbert L. Bailey II (A Bronx Tale, Beetlejuice), Eli Bolin (Original Cast Album: Co-op, Netflix's John Mulaney and the Sack Lunch Bunch) and Allison Posner (The Magnificent Seven, Volleygirls), Aaron De Jesus (Jersey Boys, Disney's The Lion King) and Gail Bennett (Anastasia, Disney's Mary Poppins), Liana Hunt (Disney's Newsies, Mamma Mia!) and Larkin Bogan (Wicked, Hair), Kyra Kennedy (Waitress, Mystic Pizza) and Alex Branton (Cinderella), Joriah Kwamé (Little Miss Perfect) and Jacob Lindquist (Little Miss Perfect), David LaMarr (Jersey Boys) and Darnell White (Revelation The Musical), Kelvin Moon Loh (Beetlejuice, SpongeBob SquarePants) and Anthony Fett (Beauty and the Beast, Tony n' Tina's Wedding), Eric William Morris (King Kong, Mamma Mia!) and Alyse Alan Louis (Soft Power, Mamma Mia!, Amélie) and Brynn Williams (SpongeBob SquarePants, 13) and Gerald Jordan (Rocky).
All performers are subject to change.
The evening will be music directed by Drew Wutke and produced by Jen Sandler.
A Broadway Valentine's Day plays 54 Below (254 West 54th Street) Tuesday, February 14th at 7:00pm and 9:30pm. There is a $45-$95 cover charge and $25 food and beverage minimum. Tickets to the 7:00pm livestream are $25. Tickets and information are available at www.54Below.com. Tickets on the day of performance after 4:00 are only available by calling (646) 476-3551.
MORE ABOUT 54 BELOW
54 Below was founded as a place for the Broadway community to celebrate Broadway performers, both established and new, who sing not only the music of Broadway and the Great American Songbook, but also new material intended for Broadway and off-Broadway stages. The club features fine dining and superb scenic, lighting, and sound designs entirely imagined by Broadway designers. For performers, writers, musicians, and more, 54 Below gives opportunities to advance their craft, expand their repertoires, and develop their voices in a way that is more personal, making them stronger as artists. It gives Broadway fans an opportunity to see their favorite artists in a different way, deepening their relationship and understanding of their talent.
A recipient of the 2022 TONY AWARDS® Honor for Excellence in the Theatre, 54 Below celebrates Broadway musicals and writers of the past and present, promoting an ongoing engagement with their work. It is also a place for innovation in musical songwriting and performance. Collaborations born at 54 Below give rise to and help develop new theatrical projects and new musicals. In addition, its popular streaming video activities and audio recordings support these activities, helping to build a new Broadway audience worldwide, both in age and geography.
54 Below is one of the most in-demand performance venues in the city, presenting over 700 shows each year. Unique in its mission, it has become an indispensable member of the Broadway ecosystem, providing a place for seasoned and emerging artists to hone their craft, try out new work, grow their fanbases, and gather as a community. The management team includes Proprietors and nine-time Tony Award winning Broadway producers Steve Baruch, Richard Frankel, and Tom Viertel, Creative and Programming Director Jennifer Ashley Tepper, and restaurant General Manager Mandisa Boxill.
Located at 254 West 54th Street, the club presents live shows at 7pm and 9:30pm. Late night programming will resume in the coming months. Tickets and information at 54below.com.