Jana Robbins & Haley Swindal, A Very Broadway Valentine's Day And More Come to Feinstein's/54 Below Next Week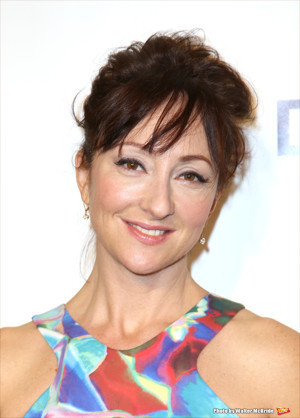 Next week, FEINSTEIN'S/54 BELOW, Broadway's Supper Club & Private Event Destination, presents some of the brightest stars from Broadway, cabaret, jazz, and beyond. To purchase tickets or for more information, visit www.54Below.com/Feinsteins or call (646) 476-3551.
IMMIGRANT FAMILIES TOGETHER BENEFIT, STARRING Laura Benanti AND MORE, FEBRUARY 11 AT 7:00PM
Join us at Feinstein's/54 Below for an evening of Musical Theater to benefit Immigrant Families Together! We are a grassroots organization working to reunite and continue to support the families who have been separated at the border. Featuring performers Laura Benanti, Emily Bergl, Jeremy Kushnier, and more, we will be bringing you a plethora of songs from our favorite musicals that highlight the importance of taking action and joining together to create a better world. Come be a part of the change!
Featuring: Laura Benanti (Gypsy - Tony Award, My Fair Lady), Emily Bergl (The Ferryman), Micaela Diamond (The Cher Show), Jeremy Kushnier (Head Over Heels), Jennifer Noble (King Kong), Michael Park (Dear Evan Hansen), Rachel Resheff (Mary Poppins, Billy Elliot), Lauren Sprague, Stacy Sullivan, Zoë Van Tieghem, and Teal Wicks (The Cher Show).
Musical Direction by Michael Rafter.
A portion of the proceeds will benefit Immigrant Families Together.
Please note that all artists and acts are subject to change at any time.
$75-$85 cover charge. $110 VIP seating. $140 premium seating. $25 food & beverage minimum.
Jana Robbins & Haley Swindal: THE SONGS OF KANDER & EBB, FEBRUARY 12 AT 7:00PM
Back by popular demand after a completely sold out engagement!
Jana Robbins (Gypsy, I Love My Wife, The Tale of the Allergist's Wife) and Haley Swindal (Jekyll and Hyde, White Christmas, Sweeney Todd) will join forces and return to Feinstein's/54 Below after sold out shows of their own for an unforgettable evening with We Just Move On! The Songs of Kander and Ebb. No strangers to Kander and Ebb, Jana appeared in two tours of Zorba and they have both played Sally Bowles in separate productions of Cabaret.
Currently, Jana and Haley can be seen on stage together in the smash hit off-Broadway show This One's For The Girls. The two will be joined by musical director Joe Goodrich for an evening containing some of Kander and Ebb's best known songs such as "Maybe This Time," "How Lucky Can You Get," "Life Is," "A Quiet Thing," "All That Jazz," and more, while telling the story of their hopes, their dreams, their challenges and their successes - on stage and off. Don't miss seeing these two Broadway divas together for an entertaining, illuminating, and emotion filled night!
Written and directed by Jana Robbins.
Please note that all artists and acts are subject to change at any time.
$45-$55 cover charge. $70 VIP seating. $90 premium seating. $25 food & beverage minimum.
ELLIE MACPHERSON: HAPPY BIRTHDAY, MR. PRESIDENT: AN ABRAHAM LINCOLN BIRTHDAY SPECTACULAR! FEBRUARY 12 AT 9:30PM
Ellie MacPherson, your standard hustlin' NYC actress, is oddly obsessed with the Presidents of the United States. She is making her Feinstein's/54 Below debut with Happy Birthday Mr. President: An Abraham Lincoln Birthday Spectacular! a journey through the lives of the men (ugh, yes, all men) who have held our highest office. Join Ellie as she chronicles the weird and human sides of our commanders in chiefs. Featuring music from Sondheim, Radiohead, Kander and Ebb, and classic Americana, Ellie creates a fun and funny cabaret classroom about what it means to be American. Because if Hamilton proved anything, it's that history is way more fun with songs!
Please note that all artists and acts are subject to change at any time.
$25-$35 cover charge. $60 premium seating. $25 food & beverage minimum.
Carmen Cusack FEAT. Paul Alexander Nolan, Randy Rainbow, AND MORE!: RETRO LOUNGE, FEBRUARY 13 AT 7:00PM AND 9:30PM
Bright Star Tony Award nominee and Call Me Madam at Encores! star Carmen Cusack returns to Feinstein's/54 Below with a brand new show! Join Carmen for a jazz/R&B/country mashup! Expect songs by female artists she grew up listening and singing along to like Donna Summer, Dolly Parton, Dionne Warwick, Crystal Gayle, Nina Simone, Karen Carpenter, Linda Ronstadt, and Dusty Springfield. She'll even throw in a few ya haven't heard of... It'll be a walk down memory lane for some, and uncharted territory for others, but definitely a retro lounge riot!
After her time on the West End as Fantine in Les Misérables, Cusack toured as the leading lady of both Wicked and South Pacific. She gave a deeply beloved performance as Alice Murphy in Bright Star, her Broadway debut! Cusack, who consistently delivers deeply emotional performances, has been widely recognized for her sensitivity to past pains and joys during each moment onstage.
Featuring Special Guests: Carmen's Bright Star co-star and Drama Desk nominee Paul Alexander Nolan (Escape to Margaritaville, Slave Play at NYTW), and fellow Call Me Madam cast members Ben Davis (Violet) and internet personality Randy Rainbow.
Please note that all artists and acts are subject to change at any time.
$65-$75 cover charge. $95 VIP seating. $125 premium seating. $25 food & beverage minimum.
A VERY BROADWAY VALENTINE'S DAY! FEBRUARY 14 AT 7:00 AND 9:30PM
On Valentine's Day, Broadway's favorite couples and musical director Benjamin Rauhala will celebrate Broadway romance, both on and off-stage. Featuring many of Broadway's most romantic songs, and heartfelt and hilarious stories from each couple, this concert makes for the perfect date-night, and is sure to make your Valentine's Day unforgettable! This is one concert no hopeless romantic should miss!
Featuring: Desi Oakley (Waitress) and Curtis Longfellow, Krystina Alabado (American Psycho) and Robert Lenzi (South Pacific), Jonathan Larson Grant award winners Zoe Sarnak (Empire Records) and Emily Kaczmarek (Afterwords), Damon J. Gillespie ('Rise,' Newsies) and Grace Aki, Josh Tolle (Heart of Rock & Roll) and Ross Yoder, Chris Rice (The Book of Mormon) and Clay Thomson (King Kong, Matilda), Sara Kapner (Rags) and RJ Valliancourt (Diaspora), David Ingber (Fantasy Football: The Musical?) and Emily McNamara (Gettin' The Band Back Together), Marc Phaneuf (Cats) and Mairi Dorman-Phaneuf (The Bridges of Madison County), Sean Montgomery (Groundhog Day, Matilda) and Jen Brissman (Goodspeed's Fiddler on the Roof), Caroline Bowman (Kinky Boots) and Austin Colby (Jersey Boys) 9:30 PM only
Please note that all artists and acts are subject to change at any time.
Valentine's Day Menu and Reservation Information:
For this evening only, our regular prix-fixe menu will be replaced with a romantic three-course Valentine's prix fixe menu especially designed by Executive Chef Lynn Bound. Each prix fixe meal includes a prosecco half bottle, plus a heart-shaped cookie to take home.
For the 7pm performance, pre-selected reservations are mandatory and begin at 5:00pm. The kitchen will continue to serve throughout the entirety of the performance. Please arrive within 15 minutes of your scheduled reservation time to ensure that everyone has a wonderful Valentine's Day experience. Should you arrive earlier or later than your reservation time, you may be asked to wait at the bar or in the lobby until such a time as you can be seated.
$35-$50 cover charge. $80-$85 premium seating. $25 food & beverage minimum. Special Three-Course Valentine's Day Prix Fixe Menu Available for $85.
SOHYANG, FEBRUARY 15 AT 7:00PM
There is Whitney Houston. There is Mariah Carey. And then there is Sohyang.
Best known for her soaring vocals, Sohyang makes her Feinstein's/54 Below debut in The Heavenly Diva. Sohyang has often been compared to Mariah Carey and Whitney Houston, and The Heavenly Diva will show you just why. In the past, she has performed with such greats Michael Bolton and Kirk Franklin. Her emotive and powerful voice and meticulous control along with special guest Esther Nam's (Somebody's Girl, Ships Passing in the Night) original songs make this a show you won't want to miss!
Please note that all artists and acts are subject to change at any time.
$45-$55 cover charge. $90 premium seating. $25 food & beverage minimum.
Sarah Naughton & Jake Weinstein: JAVANKA: BACK IN NEW YORK, FEBRUARY 15 AT 9:30PM
Sarah Naughton and Jake Weinstein of Jake & Sarah Present are thrilled to return to Feinstein's/54 Below by popular demand with their new show, Javanka: Back In New York. From the creators of Trapped In The Closet (Feinstein's/54 Below, Micro-Musical Theater Show) comes this new federally approved musical cabaret.
Related Articles View More Cabaret

Stories

Shows
More Hot Stories For You