Latest News on Jake Weinstein
Latest News on Jake Weinstein
Stage Credits
  [Off-Broadway]
Return Engagement [Off-Broadway], 2011
Performer
Stage
Performances
  [Off-Broadway]
Return Engagement [Off-Broadway], 2011
Performer
Jake Weinstein Biography
Jake is a dancer, singer, actor, and pianist.





Jake Weinstein News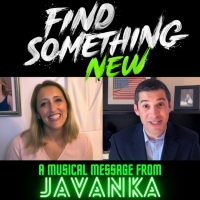 VIDEO: Jake Weinstein and Sarah Naughton Parody Jared and Ivanka in 'Find Something New (Give Up!)'
by Chloe Rabinowitz - Aug 11, 2020
Ivanka Trump and Jared Kushner telling millions of out of work Americans to simply 'Find Something New' by logging on to their newly launched website feels pretty tone-deaf. Enter this pitch perfect response.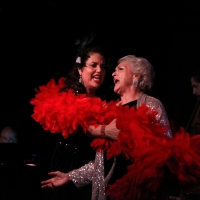 BWW Feature: BWW Cabaret Critics' 2019 Year-End Round Table
by Stephen Mosher - Dec 10, 2019
BWW Cabaret Editor invites the journalists on the team to an informal discussion about the art form of cabaret, their passion, and what excited them in 2019.
Feinstein's/54 Below Presents JAVANKA 2020: ON THE TRAIL
by Chloe Rabinowitz - Dec 6, 2019
Jake Weinstein and Sarah Naughton are returnING to Feinstein's/54 Below with their hit show Javanka! Jake and Sarah portray America's first daughter and son-in-law in this riotous satirical cabaret. Told through their favorite medium of musical comedy, Jared and Ivanka are on the campaign trail to spread the gospel of Trump and rally the troops for the 2020 re-election. Featuring their spin on Sondheim to Adele with original music too, Javanka have secrets to spill and hidden talents to share. As their campaign invariably unravels, you can count on some special guests to show up, too. You won't have to wait until the impeachment trial to hear Jared and Ivanka sing! Plus special guest Maddy Apple (Hello Dolly! on Broadway)
BWW Review: 42ND STREET at Ogunquit Playhouse: That's a WOW!
by Nancy Grossman - Jun 30, 2019
There's an unmistakeable sound of thunder emanating from the Ogunquit Playhouse these days, commencing with the rhythmic pounding of nearly two dozen pairs of feet, and ending in a crescendo of audience applause. It is not fulsome praise to give DirectorChoreographer Randy Skinner multiple huzzahs and many pats on the back for this fresh and exciting production of 42ND STREET the iconic show-biz musical about a small town girl who pursues her dream and takes Broadway by storm. From the grownups to the kids in the chorus, Tony Award-nominee Skinner seamlessly blends stage veterans and non-Equity performers into one sparkling, magical troupe that really knows how to put on a show.
BWW Review: 42ND STREET at Ogunquit Playhouse
by Dan Marois - Jun 23, 2019
Rachel York & Sally Struthers Star In 42ND STREET At Ogunquit Playhouse
by A.A. Cristi - Jun 7, 2019
Come and meet those dancing feet! The ultimate tap-dancing, show-biz musical sensation, 42nd Street celebrates Broadway, Times Square, and the people who make magical musical theatre hits the Ogunquit Playhouse stage June 19 through July 13.

Broadway Regulars Join NYC Stand-Ups For Night Of Jason-Robert-Brown-Inspired Comedy
by Julie Musbach - May 21, 2019
It's been 5 years since the 2014 'film' adaptation of The Last Five Years and it's high time to bring some justice back to the beloved classic(?) two-person musical everyone sings when they're alone in a car!
Jana Robbins & Haley Swindal, A Very Broadway Valentine's Day And More Come to Feinstein's/54 Below Next Week
by A.A. Cristi - Feb 7, 2019
Next week, FEINSTEIN'S/54 BELOW, Broadway's Supper Club & Private Event Destination, presents some of the brightest stars from Broadway, cabaret, jazz, and beyond. To purchase tickets or for more information, visit www.54Below.com/Feinsteins or call (646) 476-3551.
Javanka: Back In New York Comes to Feinstein's/54 Below
by Stephi Wild - Jan 28, 2019
FEINSTEIN'S/54 BELOW, Broadway's Supper Club, presents Sarah Naughton and Jake Weinstein in Javanka: Back In New York on Friday, February 15th, 2019 at 9:30pm.

Painting Comes To Life In Short Dance Film With Broadway Performers
by Julie Musbach - Nov 1, 2018
The new short dance film 'Ode to the Singing Butler' was released on Nov. 1st after being shown at film festivals this summer including the Coney Island Film Festival and the Woods Hole Film Festival.