Click Here for More Articles on NEW YORK CITY
BWW Cabaret's PUTTING IT TOGETHER: GUTLESS & GRATEFUL - Finding the Team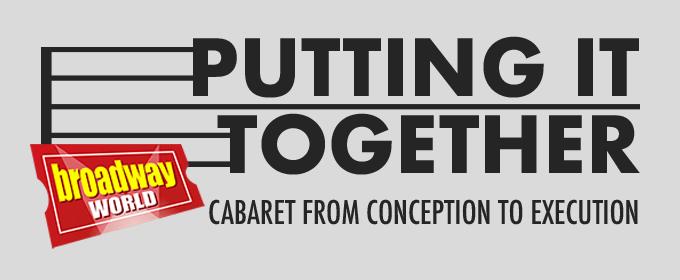 This post is part of PUTTING IT TOGETHER, a monthly series of narratives from artists putting together cabaret shows in New York. Each edition will be written (or told to BroadwayWorld) by the show's creator, and consists of three to four parts about the show's conception, creative process, and execution.
Read the first part of the series here!
Read the second part of the series here!
PART 3: FINDING THE TEAM
Every time I went back to David Friedman's house, he'd help me create "backstories" and "subtext," phrases I had forgotten about since my days of community theatre. As I rehearsed and settled on the songs that would ultimately make up the show, I forgot how great it felt to sing and act.
Now, how was I going to end this show about a life that I wasn't sure really began yet? It's difficult to draw grand conclusions about a life in progress. Then, I thought about my discovery of making art in hospitals, something I mention in the show. In a way, my life had become a mosaic, or like the many collages I created out of need when recovering from surgery: deconstructed, but reassembled, perhaps to make something even better.
As I went through my 16 songs, I thought about the roundabout road my life had taken, and I wrote, straight from the heart, what would become some of the closing line to GUTLESS & GRATEFUL:
"This is not the path that I anticipated. I was led astray. I was betrayed by my own body unexpectedly, dehumanized, and put back together, but differently, like a mosaic. But my passion never went away. Now, I know that my role in life is still to be that same performer I once aspired to as a child, but now with an even greater gift to give. A story to tell."
I certainly did have a story to tell. Now, it was time to get my story into the world. Great! But how?
Well, first I needed a director.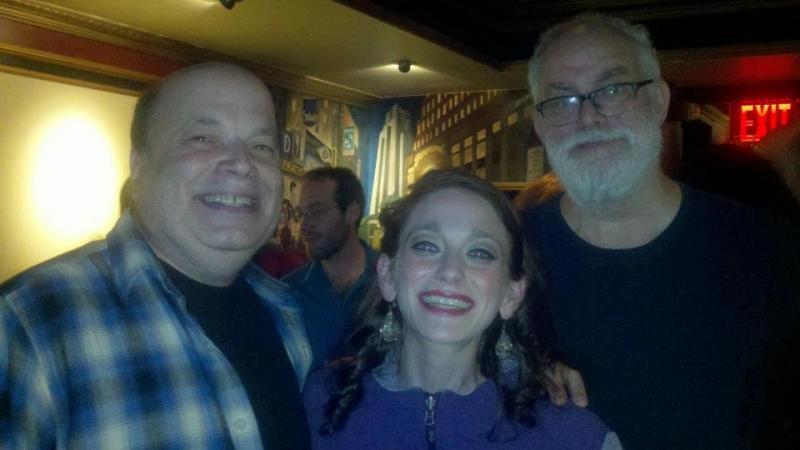 I had spent so many years typing ferociously at my laptop, that I forgot the essence of theatre was collaboration. Now, I needed someone to get my head out of my printed out Word Docs, and moving in a space, something I had almost forgotten how to do! So, I called the first person I thought of: Jerold Goldstein, the first "real director" I ever had, as an outgoing 13 year old in his own original musical that fused A CHRISTMAS CAROL with THE THREE STOOGES.
Since then, Jerold had been a faithful friend and support, even bringing home-cooked lasagna to my parents when I was comatose in an ICU. I called Jerold out of the blue to ask him if I could sing him some songs "out of my binder" in my living room. Jerold, known for his "directness" and honesty, sat on the couch with my mom and my dogs, as I trembled with my binder and ran through my act. I finished my "living room run-through" for Jerold, expecting him to laugh, give me the usual playful sarcasm, or just stare at me like I had four eyes. Surprisingly, he liked it.
So he started coming to my house in the afternoons...which quickly turned into day-long intensives. Together, Jerold and I worked intensely, swapping memories, generating ideas, and blocking the staging just like "the old days." Now, we needed a venue. "How about New York?" he asked me. "The Triad's a nice place."
I could do that? New York?
I Googled the venue and wrote Peter Martin, the manager of The Triad, a five-page cover letter. And seemingly in an instant, I had three dates that October, 2012 and a show to do--- in New York!
Now, I had to quickly orient myself with the world of self-producing in New York--- perhaps a bit more difficult than recovering from surgery.
I didn't realize all of the logistics that went into putting on your own show, and getting the multi-page contract was at first, overwhelming. I followed their recommendations precisely, hiring their tech person, the incredible---and incredibly kind---Shannon Epstein, a house manager, and ushers.
Then, it was Jerold's suggestion to have a four-piece band on stage. The drummer, Jim Bannow, was the father of someone I had done a children's theatre production of RUDOLPH with in high school. The bassist, Alex Eckhardt, had played in the orchestra of my community theatre's production of LES MISÉRABLES and even remembered me as Eponine. Alex was also playing in THE BOOK OF MORMON pit but fortunately was on break for the month of October.
Surprisingly, the hardest to pin down, was that pesky guitarist, Matt Oestreicher... who happens to be my insanely talented brother. In between his gigs in the house band for Amateur Night at The Apollo, in a few Broadway pits, and on tour, Jerold and I convinced him to be part of the band. Jerold and I wrote the arrangements. The first time I heard these musicians play together for a show about my life that was opening in New York, I definitely felt overwhelmed with gratitude--- and the guts I needed to open a week later!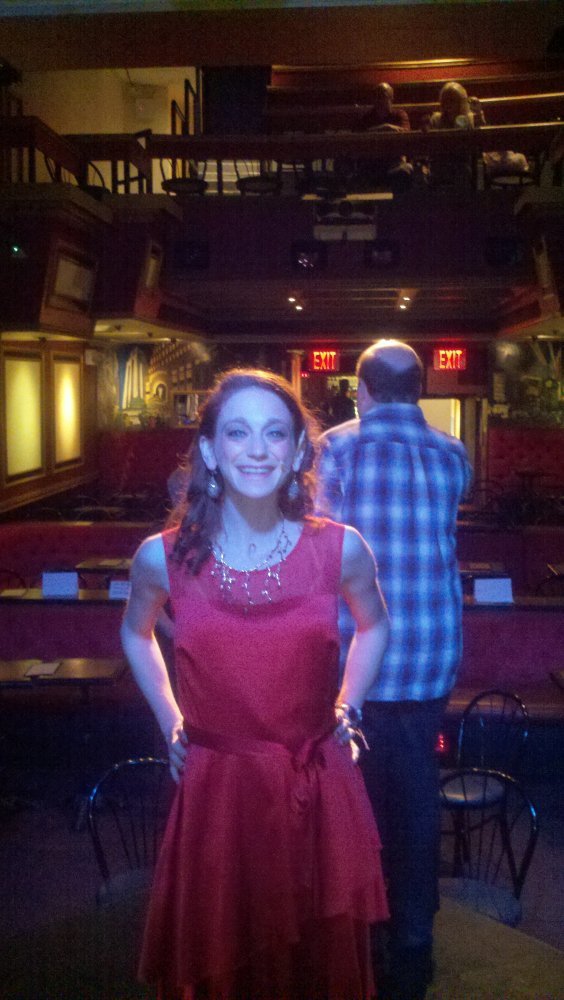 It was difficult figuring out how to get back into the professional networking world. I was intimidated by the world of theatre and forgot how to form connections. So I did it the old-fashioned way: posting flyers everywhere, researching contacts for every news source I could get my hands on, and spreading my name shamelessly wherever I could. There were no shortcuts and it wasn't easy, but worth it. It taught me valuable lessons about publicity and business, and I created lasting connections. I learned that hard work pays off--- and you can always sleep later!
And the rewards came, one by one, trickling extremely slowly, a bit at a time. For every thousand press releases I would send out (literally), maybe I heard from 10. But when I did happen to hear back from that one person, I was immediately filled with a rush of accomplishment and pride, prompting me to send out 1000 more. Sometimes it was discouraging, but I always kept in the back of my mind that the very next email might reach the person who need it the most.
Over time, I got features on theatre websites, interviews with local magazines, events posted in Time Out New York, even a TV feature on WNBC and New York critics interested in seeing my show. Slowly but surely, the world was hearing about my show. GUTLESS & GRATEFUL was coming into the light.
Or, as one of my first interview with cabaret site Times Square Chronicles, exclaimed: "Whew, Amy Oestreicher. We can't wait to see what the world has in store for you!"
I had songs, stories, a team (now a five-piece band), and my eyes on a venue. Now, anything was possible.
---
PUTTING IT TOGETHER is a monthly series of narratives from artists constructing and performing cabaret shows in New York. For more information or to join the series, email us.
Related Articles