Click Here for More Articles on NEW YORK CITY
BWW Cabaret's PUTTING IT TOGETHER: GUTLESS & GRATEFUL - Introduction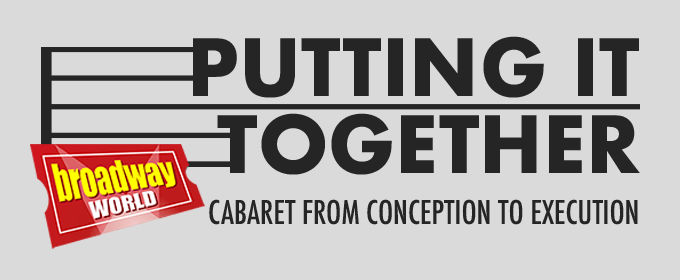 This post is part of PUTTING IT TOGETHER, a new monthly series of narratives from artists putting together cabaret shows in New York. Each edition will be written (or told to BroadwayWorld) by the show's creator, and consists of three to four parts about the show's conception, creative process, and execution.
PART I: INTRODUCTION
I grew up doing musical theatre.
Let me rephrase that. I grew up thinking my life was a musical. Call it the "theatre bug," call me a "drama queen," or a great big ham, I lived for the world of the stage. For me, singing and acting were ways I could connect with the world around me. When I took a deep, grounded breath from my gut, I sang what my heart longed to express. I found comfort in the words of my favorite composers. I read scripts like they were novels. Through theatre, I had a place in this world. I could make believe by inserting myself into characters from every era, situation, and mindset, while still expressing my own individuality.
I was the kid who got sent to the principal's office because when the teacher left the room, I would jump on her desk and start tap-dancing. I was the girl who forced every unwilling classmate to join me in a LES MISERABLES medley, assigning them their designated parts to pass the 30-minute school bus ride. Even all the way up to high school, I was the theatre girl. It was my identity, my passion; It was all I thought about, lived and dreamed. When I fought with my brothers, I could only debate with them if we could do in the spirit of a musical theatre duet. (They weren't so keen on that.)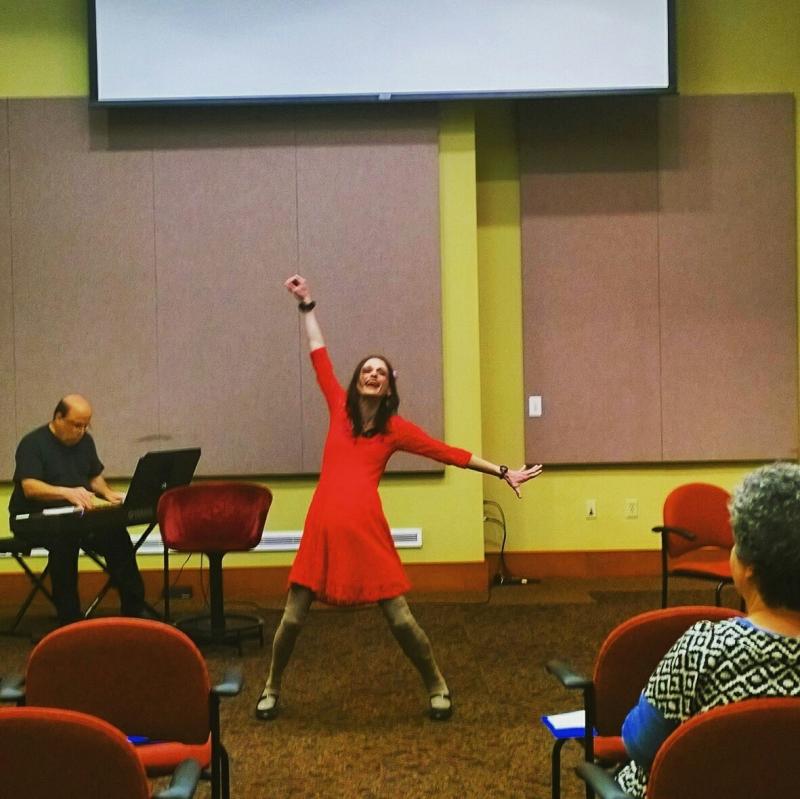 So what do you do when you've invested everything into your passion and you can't follow it anymore? I've always thought about what would a world-concert pianist would do if he injured his hand, or a dancer breaking a leg. But sprains heal and wounds can eventually mend. Dire circumstances felt much more long lasting.
At 18, I awoke from a coma. Although the medical staff that suddenly became everyday faces was more concerned about keeping my organs and me alive, I was still trying to grapple with one frightening new concern:
Would I ever be able to sing and dance on stage again?
With a ventilator and a tracheotomy, I couldn't even talk. From months of bed-rest, the first time I was able to stand up, I was alarmed at how they trembled, as if my legs were Jell-O. I lost the energy to even think about what I loved, and being unable to eat or drink in these new medical circumstances turned my once-steady focus to mush and irritability.
I remember asking every person I could find in the hospital if they thought I would ever be able to sing and dance again. I was faced with many apologetic, "I don't knows", sighs, shrugs, and awkward changing of the topic. However, I remember one occupational therapist gave me words that, to her, felt like words of encouragement. She looked at me compassionately, and said, "You never know--- the human body is amazing. I had one patient who showed no signs of hope, and a year later, when he was discharged, he only needed a wheelchair!"
(These were not exactly the words of encouragement I was looking for.)
With time, patience, and dogged determination, I was eventually discharged from the hospital. What I'm glossing over are the multitudes of surgeries, setbacks, and frustrations, because what was the most important was my passion. I never forgot how I missed the stage. Even not being able to talk or stand up on my own, I still visualized me singing and dancing. Without theatre, I felt disconnected, purposeless, a has-been. I missed the vibrant girl I remembered being the first to sign up for auditions, now condemned to a realm of medical isolation.
I had always had a dream of combining song and dialogue in a show of my own design. I love the idea of storytelling through theatre, but as a teen, I didn't really have much of a story to tell. But sometimes, a setback is an opportunity in disguise. Suddenly, I had a tale of hurdles, triumph, and heart.
Eight years after my coma, I was finally headed towards a life of medical stability. I learned through experience that things can heal with time, and that's not always the prettiest or easiest way. It was an extremely difficult journey, yet when I started to put together a musical of my life, things felt like they had happened for a reason. Now I had a story to tell, a message to share.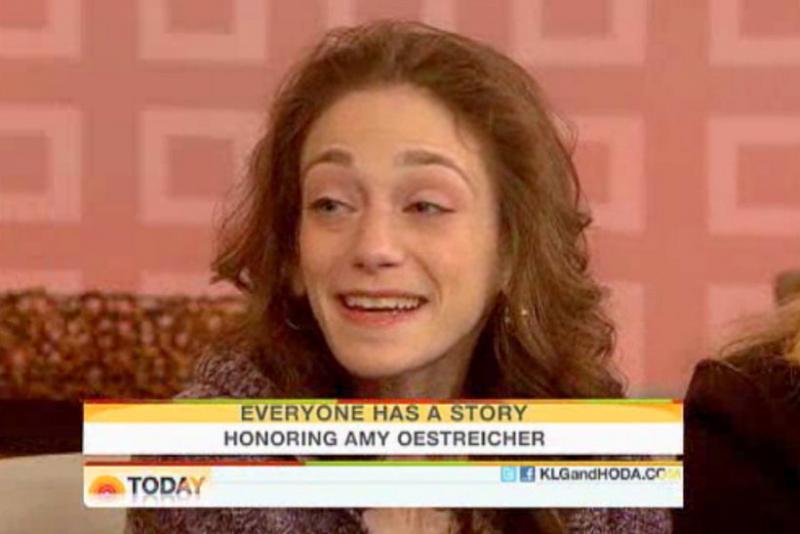 My one-woman musical autobiography, GUTLESS AND GRATEFUL, started out as stapled pages of my journal, a few pages from the thousands of journal entries I had completed when unable to eat or drink for years. I selected 16 songs---some of which I had written---that had always resonated with my journey and me, and loosely strung them together to sing for my own therapy. I'd perform GUTLESS AND GRATEFUL for my parents, my dogs, but mostly for myself. Through the songs, I could allow myself a safe place to feel the charged emotions I was still trying to process from years of medical trauma.
I called it my "world in a binder." My parents called it "Amy's little play." It was no surprise when I had many looks of concern and gentle warnings when I decided to book a theatre in New York for my world premiere!
I performed GUTLESS AND GRATEFUL for the first time in NYC at the Triad in October 2012. It was a frightening, bold, vulnerable, and breathtaking experience. In it, I told everything---the pain, the medical, the joy, the infuriation---with music, drama, and humor, most importantly. I had played "roles" before, but for the first time, I was honestly revealing my own medical and emotional struggles for hundreds of strangers every night. It was a risk to lay my soul bare, but the reward was in how my own vulnerability caused others to become vulnerable and moved by my own struggles.
Premiering the show was the first time I felt any resemblance to my pre-coma self. Suddenly, rather than stressing about my medical circumstances, like the days of wondering if I would ever have an ice cube again, I was fighting with my mother backstage about which earrings to wear. It was a relief to worry about the little things, and in my closing monologue, when I kibbitzed with the audience about how "it's okay not to be grateful all the time--- I still scream at my mom when she treats me like I'm 10," I really meant it!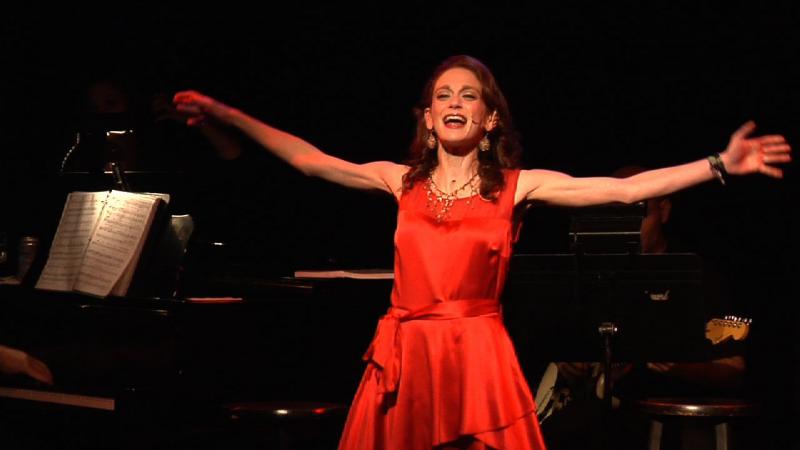 My first opening night, on stage, doing what I loved brought my life full circle, and suddenly, in playing it out, I found meaning in adversity for the first time. That is the power of theatre, stirring you to see things differently. Doing what I love, my passion freely flowed through my veins, and I was a person now, not just a patient or a medical miracle. Even more validating were the reviews from critics! I had never spoken about what I had been through in public, and now, here I was baring it all for the New York theatre crowd I had missed so much.
After my run at the Triad, I knew this was just the beginning of a show that would become my life's work. What I didn't know was a surgery four days later would change the path of this show completely.
---
Amy Oestreicher will perform GUTLESS AND GRATEFUL at Feinstein's/54 Below on June 30 at 9:30 PM. There is a special discount code for readers, AMY35, when you buy tickets online. For tickets and information, visit www.54below.com.
PUTTING IT TOGETHER is a new monthly series of narratives from artists constructing and performing cabaret shows in New York. For more information or to join the series, email us.
Related Articles