Click Here for More Articles on NEW YORK CITY
BWW Cabaret's PUTTING IT TOGETHER: GUTLESS & GRATEFUL - Finding the Songs & Stories
This post is part of PUTTING IT TOGETHER, a new monthly series of narratives from artists putting together cabaret shows in New York. Each edition will be written (or told to BroadwayWorld) by the show's creator, and consists of three to four parts about the show's conception, creative process, and execution.
Read the first part of the series here!
PART 2: FINDING THE SONGS & STORIES
In my first blog post, I shared my race to opening night---the first time I shared my medical saga of a with others---on stage at The Triad in New York. Suddenly, not only my friends and family, but New York theatre critics were getting to know a Fairfield, Connecticut theatre girl who, because of an exploding stomach and quite a few "unique" songs and stories to share.
But no theatre just "happens" like magic. Theatre takes people, support and collaboration, and making GUTLESS & GRATEFUL was no different, but perhaps my way of finding collaborators was a bit unique!
There have been a lot of miracles over the years, mostly being that I survived, but also eventually, I picked up a paintbrush and my world changed. I had found a way to express things that were too complicated, painful, and overwhelming to put into words. When I got to the point where you couldn't see our carpet anymore, I decided I had painted enough canvases to finally put up an art show of all of my work that expressed everything I've been through throughout these seven years.
We didn't expect much turnout, but hundreds of people showed up to see what I had done all of these years, to know that I hadn't just got lost in the woodwork. I was still alive, still vital. THE TODAY SHOW with Kathie Lee and Hoda heard about my artwork and my story, and had me on for their monthly segment "Everyone Has a Story," where Kathie Lee Gifford and David Friedman wrote a song for me.
The seed of this cabaret act had been planted as soon as my vocal chords were working again, but it took the magic of NBC's TODAY SHOW to make it real.
I had been a long-time fan of David Friedman, a kind soul and a talented cabaret composer. I approached him with the idea of working together on a cabaret act. It turned out that David Friedman was basically my neighbor in Connecticut and so we got together right away. I went to his house, opened my mouth, and suddenly I went from "the sick girl on THE TODAY SHOW" to a feisty singer ready to get some great material together. I rambled on about my ideas, and he suggested working with a great musical arranger, David Brunetti, and together, we started choosing songs.
Meeting these two Davids set me on a path back to showbiz. I was thrilled and back into the creative flow of doing what I loved. And even better, I was taking the train to the city again--- you can't do that with an IV pole!
How did I pick my songs? I thought about what kind of story I wanted to share. Was it a story of triumph? Adversity? Grief? Humor? All four?
"Why not just start with songs you like?" David asked. This was going to be fun! Where to start?
I flipped through David's treasure chests of songbooks and felt the lightness of picking and choosing musical theatre songs instead of getting through another surgery. David would suggest songs, I would dream up scenarios for each one, and if the situation felt right, I'd put it in my act. It took a LOT of flipping through Broadway treasuries and compiling iPod playlists to settle on just the right ones.
Here are a few of the stories I came up with for the songs that eventually made it into my show (from my actual journals at the time):
"I Wish It So"
My idea was to start in the present. "In this song, I am still trying to heal myself. I live in the midst of uncertainties, unsure of what to do with myself and how to live now, having been spit out of the hospital."
"Just Around The Riverbend"
A flashback. "My life is full of promise at 15, constantly an excitement. I don't want a 'normal childhood.' I want something deeper, more fulfilling, and I can feel it approaching."
Then of course, I had to find songs to get to the coma part of my story. I dug out an old GIGI album, uncovered my surgeon's original notes from that one terrible April night, and resonated with the lyrics in "Say A Prayer for Me Tonight."
As frightening as it was waking up from a coma, I wouldn't have made it through without humor. Plus, people don't go to nightclubs to leave in tears. In the spirit of comedy as a way through, I chuckled as I selected a few verses from Cole Porter's "The Physician" (and even turned his playful rhymes into a sassy doctors' tango).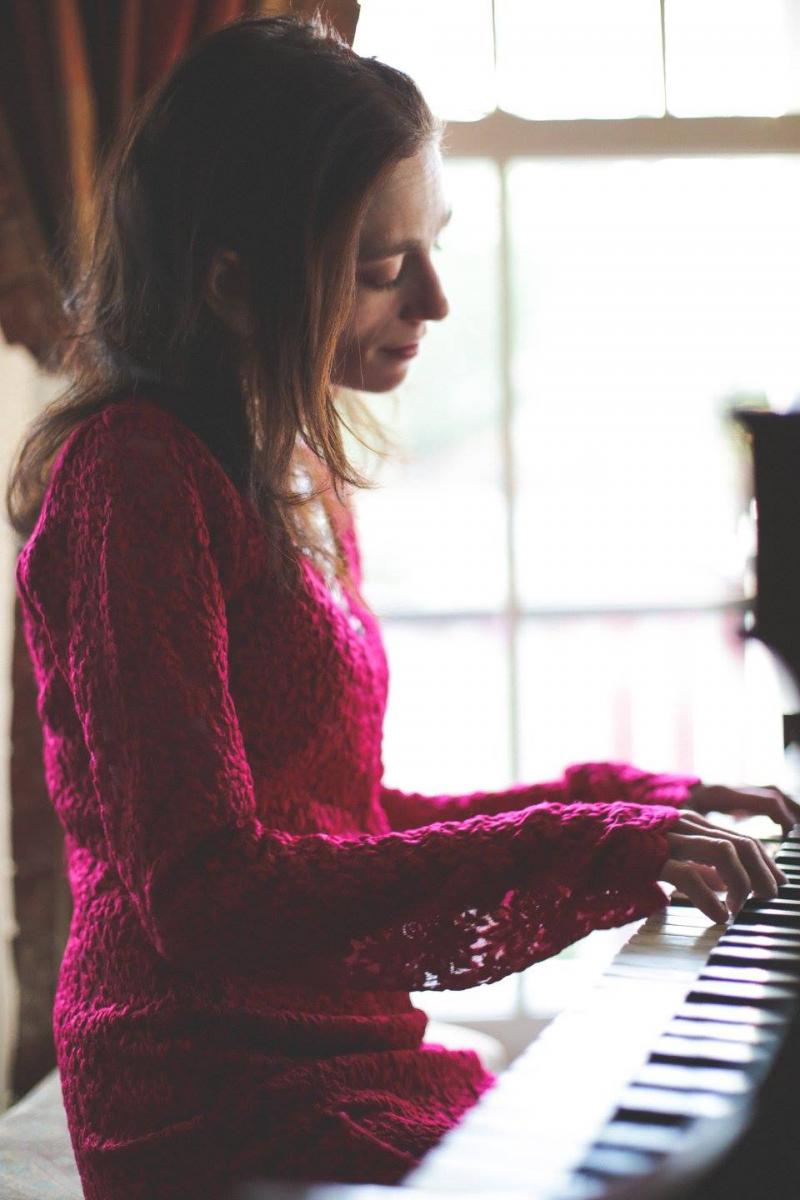 Choosing songs was better than therapy! I realized that through song, I didn't have to keep all of this inside anymore. I had a story worth sharing, and I couldn't wait to do it in a sparkly red dress.
As I was putting together my script, I found notes from an old song I had scribbled the year before, when recovering from a disastrous surgery. Just months before, I was stuck in my hospital bed with nothing but a sharpie and scrap paper. So, I wrote a song:
"Corner Song"
"Day after day is a war to get through..."
By the last verse, this song eventually turned into an anthem of hope. At the time, it just made me feel better. I had no idea it would end up in a cabaret act for other people to hear. The greatest gift of being on THE TODAY SHOW was the song that David and Kathie Lee wrote for me, a snazzy uptempo with my kind of spunk, appropriately titled, "Still Alive." I knew this had to be one of the final numbers to top off my show in triumph. A cheeky, "How Lucky You Are" as an encore, and curtain! Seemingly overnight, I had turned my tumultuous journey into a hero's journey.
Completing the framework for GUTLESS & GRATEFUL was a huge revelation for me. These seemingly incoherent pieces of my life---fragments of trauma, nonsensical and illogical events, wounds opening, setbacks, disappointment, uncertainty, everything---when strung together within the framework of a musical, made sense. I felt more put together once I had put together this structure of my life. Suddenly, things that just felt like setbacks or sidetracks now had imperative meaning. This was Amy taking control of her life again, and literally reclaiming her voice, speaking her truth, and allowing herself to move on, forever gutless, and forever grateful.
And that was the title of my show. GUTLESS & GRATEFUL: A MUSICAL FEAST.
The songs were set. Now, we had to make them fit.
---
Amy Oestreicher will perform GUTLESS & GRATEFUL at Feinstein's/54 Below on June 30 at 9:30 PM. For tickets and information, visit www.54below.com.
PUTTING IT TOGETHER is a new monthly series of narratives from artists constructing and performing cabaret shows in New York. For more information or to join the series, email us.
Related Articles