Academy Blues Project, EV Opera Company, The Illustrious Blacks & More Coming Up at Joe's Pub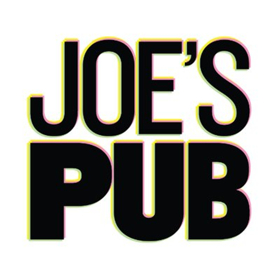 Joe's Pub at the Public has announced its nightly performances, August 30 - September 10, including Hervé, The Academy Blues Project, Cole Escola, Dynasty Handbag, Karthick Iyer & Indosoul, 2scoops, David Fanning, Thomas John, West 4th Music Group Showcase, Jorge Glem, Makana, 2017 Dance Now Joe's Pub Festival & Encore, East Village Opera Company, The Illustrious Blacks, Talia, Wayna, Julian Velard, Lena Burke, Erin McKeown and Jenn Damiano. Scroll down for details!
---
Wednesday, August 30 at 7:30PM
$20
HERVÉ is an exceptional international discovery. With a singular blended style and global flair, he has connected and made lasting impressions on audiences in the United States and Europe. His music is vibrant and engaging and transcends the alternative music movement with a mix-cultures sensibility. He possesses a beautiful warm, deep and ethereal voice, which poignantly allows him to deliver his message directly to your heart. All the while seamlessly bridging the influences of three worlds, his native Haiti, France and the United States. This singing-poet draws from the heartbeat of the world and connects us all in an uplifting and memorable manner.
THE ACADEMY BLUES PROJECT: A LIVE ONE
Wednesday, August 30 at 9:30PM
$18
The Academy Blues Project is a multi-genre band founded in 2012 and based in New York City. They are thrilled to return to Joe's Pub to record and debut their live album. Coming on the heels of their 2017 studio EP, Upwelling, this special recorded performance at Joe's- where ABP has performed annually since 2014 - will capture the band's signature eccentric sound & storytelling, delivering a set of tunes from the band's five-year, 40-song catalog. Their propulsive live shows skew toward the outrageously theatrical, lyrically spinning offbeat narratives about everything from witches' hats to shipwrecks to the mysteries of the Hollywood Hills.
Cole Escola: HELP! I'M STUCK
Thursday, August 31 at 7:00PM
Monday, September 18 at 9:30PM
Tuesday, November 7 at 9:30PM
SOLD OUT
Too weird for pretty much anything else, the feral writer/performer and brains behind a slew of absurdly funny online videos (like his portrayal of a mom in an orange juice commercial), Cole Escola (Difficult People, Man Seeking Woman, Mozart in the Jungle), brings his unique voice to the stage, playing multiple characters in a series of comedic vignettes that operate on the fringes of coherence and social acceptability. The show is directed by Christian Coulson.
Thursday, August 31 at 9:30PM
$20
Dynasty Handbag returns to Joe's Pub with her "insanely funny" falling-apart stand-up show that takes a googly-eyed macroscopic look into the climate of contemporary American white activism and its myriad ways to "resist" while maintaining bourgeois pour-over prison labor coffee and nut milk. It is also a "queering" of the ever popular one-woman show that often hinges on heterosexual female struggles without necessarily considering their evil origins. Topics include: white women having babies and how this makes her feel enraged/grossed-out/inadequate, a cover of Rihanna's well-known blue-collar anthem celebrating the proletariat and an analysis/jazz dance number about coyote discrimination in relationship to the Hollywood desert nightmare that is now a metaphor for complete global destruction. Show is updated to include horrible current event jokes. Day of show events even!
Friday, September 1 at 7:30PM
$15
IndoSoul is an India-based five-piece music band, led by violinist and singer, Karthick Iyer. The music of IndoSoul is unique in the sense that it does not belong to a 'genre.' Instead, it highlights the fundamental commonalities in music from different cultures, and interprets these through an Indian classical lens. In a world where we are seemingly more divided than ever before, the band stands for bridging cultures through music.
Friday, September 1 at 9:30PM
$20
The rumors are true. 2Scoops: The Legendary, Chart-Topping, Entirely Fictional 90's Girl Group have broken up...again. Although they are not on speaking terms, and embroiled in a vicious legal battle, they will perform as planned because the court has ruled that they are LEGALLY OBLIG8TED. Long after cassingles, beepers, and neon colors have gone out of style, these two girls from around the way still cling tight to the music and style of the 90's. Holding the world record for the most breakups of any group in history, they were recently reunited, broken up again and re-reunited on the Joe's Pub stage. Don't Miss Dana and Deena for a night of fresh tales, classic jamz, and the same ol' bad attitudes. 2Scoops is written and performed by Adam Enright and Aaron Fuksa.
Saturday, September 2 at 7:00PM
$20
Growing up near the Tennessee-Alabama state line has been symbolic of David Fanning's career as he has continuously straddled the line of pursuing music as both an artist and a producer. Taking what he has learned behind the console, Fanning also crafted his own brand of country music - electronic country music - which he released into the world last fall with his first EP titled "First." His run at Joe's Pub celebrates the release of Dreamers (September 1), the first EP in a four-part collection called Dreamers, Lovers, Liars, Strangers. With his fresh, honeyed voice and the gift to make whatever he records distinctly his own, David is the kind of artist country music needs right now.
Sunday, September 3 at 6:30PM
$45
Psychic medium Thomas John has wowed audiences across the world with his impressively accurate messages from "the other side." Hosting sold-out events such as A Night with Spirit, Spirit Circles and Dinner with the Dead, John is one of the nation's most coveted psychic mediums. He graduated from the University of Chicago with a degree in psychology and human development before pursuing research internships at both Yale University and University of Massachusetts - Amherst, where he studied psychopathology. His amazing ability has gotten him featured on programs like Dr. Phil, Entertainment Tonight and The Doctors. He's also been written up in various top-tier media including New York Magazine, The Wall Street Journal, New York Post, GQ, and more.
WEST 4TH MUSIC GROUP SHOWCASE FT. JESEDIAH, NICK CHARGER, JULIAN LAMADRID & RENCE
Sunday, September 3 at 9:00PM
$8
West 4th Music Group is NYU's newest student-run full service music group. Their artists perform regularly across New York City, and across the country. Four West 4th Artists will be performing and showcasing all of the great work that is done at West 4th. This showcase is their way of welcoming new students to the West 4th family and making that change a reality and sharing what they do with the public. The evening will feature up and coming artists Jesediah, Nick Charger, Julian Lamadrid and Rence.
JORGE GLEM: CUMANÁ - FOUR STRINGS JOURNEY THROUGH THE WORLD
WITH SPECIAL GUESTS PAQUITO D'RIVERA & Sam ReidER
Tuesday, September 5 at 7:30PM
$30
Latin Grammy winner Jorge Glem offers a special concert in which he'll fuse Venezuelan cuatro with not only other musical genres, but also The New York City soundscape. He will be joined by guests from all over the musical world, including Paquito D'Rivera and Sam Reider. Glem, a virtuoso of the cuatro, will showcase a diverse repertoire fusing and showing the infinite possibilities of his music. The performance will also include the screening of a trailer for Glem's documentary highlighting the incorporation of the Venezuelan cuatro in global music.
Tuesday, September 5 at 9:30PM
$25
Described as "dazzling" by The New York Times, Makana is an internationally acclaimed guitarist, singer, composer and activist hailing from Hawaii. He has been a TEDx talk presenter, and his guitar playing has been featured on three Grammy-nominated albums, including the soundtrack of the Academy Award-winning film "The Descendants." In 2011, at the apex of the "Occupy Wall Street" movement, Makana's song "We Are The Many" went viral on YouTube, garnering more than half a million collective views and was coined the "Occupy Anthem" by Rolling Stone Magazine. Makana's art celebrates the beauty of tradition while exploring new, relevant perceptions, sounds and themes. He often honors his forebears, the vintage Hawaiian music legends as well as the rock poet idols of the 60s, paying homage to the kupuna (elders) who carry within their Beings ancient cultural wisdom.
John Cruz grew up in Hawaii in a home immersed in music, performing with his father and brothers from a young age. His move to the East Coast in 1983 enabled him to develop his own style as a singer songwriter, performing all over New York City and the Boston area. Returning to Hawaii, he released his first album Acoustic Soul in 1996, to artistic and commercial impact. It spawned the radio hits "Shine On," "Sitting in Limbo" and "Island Style," which has become a local anthem known around the world. In 2005, Cruz added a Grammy Award to his list of honors, as part of the compilation CD Slack Key Guitar Volume 2, which won the first Grammy ever awarded for Hawaiian music.
2017 DANCE NOW JOE'S PUB FESTIVAL AND ENCORE- 22ND ANNUAL SEASON
Festival: Wednesday - Saturday, September 6 - 9 at 7:00PM
Encore: Thursday, September 28 at 7:00PM
Festival: $20 Adv / $25 Door
Encore: $25 Adv / $30 Door
Acclaimed for its adventurous short-takes format, the annual DANCE NOW Festival presents a diverse array of works by some of today's most exciting dance makers. The 22nd season of this eclectic showcase will feature 40 emerging and established choreographers side by side, including DANCE NOW veterans and festival newcomers. The amazing TruDee will once again emcee. Click here to view the complete DANCE NOW Festival schedule of performers and choreographers.
Wednesday, September 6 at 9:30PM
$65
After a long hiatus, the genre-defying East Village Opera Company is reuniting to bring opera-meets-arena-rock back to Joe's Pub. Returning to the same stage where the band first played together, founders Tyley Ross (vocals) and Peter Kiesewalter (producer/arranger) will join with original band-mates Ben Butler (guitars), Richard Hammond (bass) and AnnMarie Milazzo (vocals) for their first show in seven years, and their first time back at Joe's Pub in a decade. The group is known for its thrilling interpretations of classic opera arias, delivered irony-free and with the dynamic range of the original versions, albeit with an entirely modern sonic palette.
THE ILLUSTRIOUS BLACKS: HYPERBOLIC!
Thursday, September 7 at 9:30PM
Thursdays, October 26 and November 30 at 9:30PM
$15 Adv / $20 Door
The Illustrious Blacks will save the world one beat at a time! Once Upon a time in a galaxy not far away, there lived two kings. Each was the ruler of his own deliciously glorious planet. The first king, Manchildblack, was well known throughout the cosmos for his ethereal vocals, celestial sonics and earthy musical messages. The other king, Monstah Black, was a star in the solar system for his gravity-defying performances, gender-bending fashion and spacey disposition. One magical night, an inexplicable ultra-magnetic pull forced the two planets to collide. A technicolored explosion turned night into day, with a feast of aural and visual delights. The universe was changed forever. Monstah Black and Manchildblack united to became The Illustrious Blacks! The duo fuses music, dance, theater and fashion to expand minds, shake booties and encourage all to be bold, be brave and be you.
Friday, September 8 at 9:30PM
$15
Singer, composer, director and fashion influencer Talia returns to perform songs from her forthcoming EP. Talia describes herself as a lover and teller of stories. Covering the musical landscape from Tove Lo, Beach House, and Beyoncé all the way to Joni Mitchell and Stevie Wonder, her music is smart indie-pop that honors her love of words, melody and strong female narratives. Talia is a New York native and attended the New School for Contemporary Music where she learned jazz voice by day and absorbed indie folk artists St. Vincent, Andrew Bird, Bon Iver and Sufjan Stevens by night.
Friday, September 8 at Midnight
$20
Grammy Award-nominated, Ethiopian-American singer Wayna pays tribute to icon Bezunesh Bekele with an Ethiopian New Year concert, which will also feature her own original music. After completing a two-month U.S. tour with Stevie Wonder, Wayna traveled to Ethiopia to perform weekly at the Marriott Apartments in Addis Ababa, beginning on New Year's Eve 2016. It was while performing there for 2 months that she studied the music and style of superstar Bekele, known as "the Aretha Franklin of Ethiopia." Wayna says, "Bezunesh inspires me with her sound, her bravery, and her glamour, and I want to celebrate that timeless legacy." After performing Bekele's classic song, "Mignoten ManYawkal" on Channel 9 WUSA News, Wayna will bring this very special show to Joe's Pub.
Saturday, September 9 at 9:30PM
$20
Julian Velard returns with his signature brand of theatrical piano-based pop. With a style The Sunday Times calls "catchy but complicated; a surprisingly rare combination," Velard turns the piano-pop tunesmith stereotype on its ear with a most refreshing twist. His biting 21st century wit is wrapped into a stylish package resembling Harry Connick Jr. with the panache of a Brooklyn hipster. His latest release and fifth full-length album, Fancy Words for Failure, surveys that universal chasm of disappointment with the bemusement reflected in the title. Velard is the bandleader on The Howard Stern Show as well as a regular musical guest on NPR's Ask Me Another.
Saturday, September 9 at Midnight
$20
Lena Burke is a concert pianist and distinctive singer-songwriter. She is also the granddaughter and daughter of Elena and Malena Burke, two legends of Cuban song. Burke is a Latin Grammy Award-winner and has received multiple honors and accolades throughout her career as a musician and actress. Her distinctive performance and singing style earned her the leading role in the movie La Mala, a film dedicated to the memory of the internationally renowned Cuban artist, La Lupe.
Sunday, September 10 at 7:30PM
$25
Erin McKeown is a musician, writer and producer known internationally for her prolific disregard of stylistic boundaries. Her brash and clever electric guitar playing is something to see. Her singing voice is truly unique - clear, cool and collected. Over the course of nine studio albums and thousands of live performances, McKeown has developed and refined a distinct and challenging mix of American musical styles.
Sunday, September 10 at 9:30PM
Monday, October 2 at 9:30PM
$20
Tony Award-nominated actress and singer Jenn Damiano began her career at 15 years old with her Broadway debut in Spring Awakening as the youngest member of the original cast. She soon received her Tony nomination for creating the role of "Natalie" in the critically acclaimed Broadway production, Next To Normal. This performance will showcase some of Damiano's favorite songs throughout her Broadway career as well as indie/pop covers.
---
For tickets, go online at joespub.com, call 10AM-7:00PM daily at 212-967-7555, or visit in person at The Public Theater Box Office, 425 Lafayette Street, NYC (Opens daily at 2PM). There is a $12 food / two (2) drink minimum per person per show, unless otherwise noted.
Named for Public Theater founder Joe Papp, Joe's Pub at The Public opened in 1998 and plays a vital role in The Public's mission of supporting young artists while providing established artists with an intimate space to perform and develop new work. Joe's Pub presents the best in live music and performance nightly, continuing its commitment to diversity, production values, community and artistic freedom. The organization also offers unique opportunities like New York Voices, an artist commissioning program that provides musicians the resources and tools needed to develop original theater works. Commissioned artists have included Ethan Lipton, Toshi Reagon, Bridget Everett, Allen Toussaint and more. In 2011, the Pub received a top-to-bottom renovation, leading to improved sightlines, expanded seating capacity and a new menu from acclaimed Chef Andrew Carmellini. With its intimate atmosphere and superior acoustics, Joe's Pub presents talent from all over the world as part of The Public's programming downtown at its Astor Place home, hosting approximately 800 shows and serving over 100,000 audience members annually.