THE WHITE LOTUS Season Two Sets October Release Date on HBO Max
The new season will premiere on Sunday, October 30.
HBO's Emmy®-winning series, THE WHITE LOTUS, from Mike White, returns for a second installment of seven episodes debuting on SUNDAY, OCTOBER 30 (9:00-10:00pm ET/PT) on HBO and will be available to stream on HBO Max.
The first installment, set in Hawaii, received 20 Emmy® nominations across 13 categories and 10 wins, the most wins of any program this year, including Outstanding Limited or Anthology Series.
The social satire is set at an exclusive Sicilian resort and follows the exploits of various guests and employees over the span of a week.
The season two cast includes F. Murray Abraham, Jennifer Coolidge, Adam DiMarco, Beatrice Grannò, Meghann Fahy, Jon Gries, Tom Hollander, Sabrina Impacciatore, Michael Imperioli, Theo James, Aubrey Plaza, Haley Lu Richardson, Will Sharpe, Simona Tabasco, and Leo Woodall.
The series was created, written and directed by Mike White; executive produced by White, David Bernad and Mark Kamine.
The White Lotus Season Two Characters
F. Murray Abraham as BERT DI GRASSO - Visiting Sicily with his son, Dominic (Michael Imperioli), and grandson, Albie (Adam DiMarco), Bert is getting frail, yet still sees himself as virile and capable.
Jennifer Coolidge as TANYA MCQUOID-HUNT - A wealthy, unstable woman, traveling with her husband, Greg (Jon Gries), and assistant, Portia (Haley Lu Richardson).
Adam DiMarco as ALBIE DI GRASSO - Dominic's (Michael Imperioli) son and Bert's (F. Murray Abraham) grandson, Albie is a sweet and observant college grad, who often serves as his family's peacekeeper.
Meghann Fahy as DAPHNE BABCOCK - A stay-at-home mom visiting Italy with her husband, Cameron (Theo James), and another couple, Ethan (Will Sharpe) and Harper (Aubrey Plaza).
Jon Gries as GREG - Tanya's (Jennifer Coolidge) husband, who is less than pleased to find her assistant invited on their romantic getaway.
Beatrice Grannò as MIA - A Sicilian local, Mia is a talented singer IN SEARCH OF her big break.
Tom Hollander as QUENTIN - an English expat, vacationing with his friends and his nephew, Jack (Leo Woodall).
Sabrina Impacciatore as VALENTINA - The passionate, dedicated manager in charge of THE WHITE LOTUS resort in Taormina, who expects perfection from her staff.
Michael Imperioli as DOMINIC DI GRASSO - A Hollywood producer visiting Sicily with his elderly father, Bert (F. Murray Abraham), and post-college son, Albie (Adam DiMarco), to explore their ancestral roots.
Theo James as CAMERON BABCOCK - A wildly successful businessman from a wealthy family, Cameron is vacationing with his wife Daphne (Meghann Fahy), his college roommate, Ethan (Will Sharpe), and Ethan's wife, Harper (Aubrey Plaza).
Aubrey Plaza as HARPER SPILLER - Newly wealthy after her husband finds professional success, Harper and Ethan (Will Sharpe) are visiting Italy with Ethan's college roommate, Cameron (Theo James), and Cameron's wife, Daphne (Meghann Fahy).
Haley Lu Richardson as PORTIA - A small-town girl and recent college graduate, Portia is traveling with her boss, Tanya (Jennifer Coolidge), hoping for adventure.
Will Sharpe as ETHAN SPILLER - After recently striking professional success, Ethan and his wife, Harper (Aubrey Plaza), are invited to vacation in Italy with his college roommate, Cameron (Theo James), and Cameron's wife, Daphne (Meghann Fahy).
Simona Tabasco as LUCIA- a Sicilian local who frequents THE WHITE LOTUS resort IN SEARCH OF work and opportunity amongst the wealthy clientele.
Leo Woodall as JACK - a magnetic guest staying at THE WHITE LOTUS with his uncle, Quentin (Tom Hollander).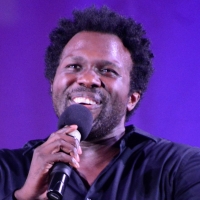 Joshua Henry to Release New Single 'Can't Nobody Tell Us Nothin'' Next Week

December 7, 2022

The track will be released days before Henry appears as Gaston in ABC's Beauty & the Beast: A 30th Celebration, which will air on Thursday, December 15. Henry teased the single with a new video taken backstage at Into the Woods at the St. James Theatre. Listen to a sneak peek at the song now!
---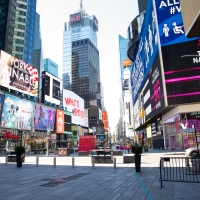 Jay-Z Joins Bid For Caesars Palace Times Square Casino

December 7, 2022

Jay-Z's Roc Nation has joined SL Green and Caesars Entertainment in the proposal to build a casino in Times Square. The potential casino would be called Caesars Palace Times Square and would be located at 1515 Broadway, in the same building complex as the Minskoff Theatre, where The Lion King is currently running on Broadway.
---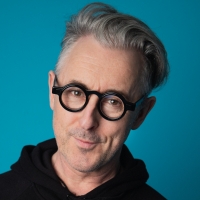 Alan Cumming to Host THE TRAITORS Competition Series on Peacock

December 7, 2022

Set in a remote castle in the Scottish Highlands and based on the wildly popular Dutch series of the same name, 5-time Emmy-nominated Alan Cumming plays host to twenty larger-than-life personalities, including Brandi Glanville, Kyle Cooke, Ryan Lochte, Kate Chastain, Reza Farahan, Rachel Reilly, Stephenie LaGrossa Kendrick, and more.
---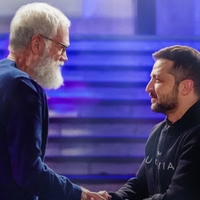 Volodymyr Zelenskyy to Sit Down with David Letterman on MY NEXT GUEST IS

December 7, 2022

David Letterman will be joined by Volodymyr Zelenskyy on the next episode of My Next Guest Is. In the episode, David Letterman travels to Kyiv, Ukraine, for an in-depth conversation with President Volodymyr Zelenskyy in front of a small live audience. Watch a video clip from the upcoming episode now!
---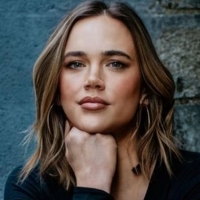 Silo Music Names Lauren Harman as President of Film/TV Licensing

December 7, 2022

Jack Ormandy, Co-Founder of Silo Music has announced the appointment of Lauren Harman to the position of President, Film/TV Licensing for the company. As a music industry vet of over 17 years, Harman will bring her sync expertise and the amalgamation of her many relationships in the music, film and advertising communities to Silo.
---