THE WHITE LOTUS Season Two Sets October Release Date on HBO Max
The new season will premiere on Sunday, October 30.
HBO's Emmy®-winning series, THE WHITE LOTUS, from Mike White, returns for a second installment of seven episodes debuting on SUNDAY, OCTOBER 30 (9:00-10:00pm ET/PT) on HBO and will be available to stream on HBO Max.
The first installment, set in Hawaii, received 20 Emmy® nominations across 13 categories and 10 wins, the most wins of any program this year, including Outstanding Limited or Anthology Series.
The social satire is set at an exclusive Sicilian resort and follows the exploits of various guests and employees over the span of a week.
The season two cast includes F. Murray Abraham, Jennifer Coolidge, Adam DiMarco, Beatrice Grannò, Meghann Fahy, Jon Gries, Tom Hollander, Sabrina Impacciatore, Michael Imperioli, Theo James, Aubrey Plaza, Haley Lu Richardson, Will Sharpe, Simona Tabasco, and Leo Woodall.
The series was created, written and directed by Mike White; executive produced by White, David Bernad and Mark Kamine.
The White Lotus Season Two Characters
F. Murray Abraham as BERT DI GRASSO - Visiting Sicily with his son, Dominic (Michael Imperioli), and grandson, Albie (Adam DiMarco), Bert is getting frail, yet still sees himself as virile and capable.
Jennifer Coolidge as TANYA MCQUOID-HUNT - A wealthy, unstable woman, traveling with her husband, Greg (Jon Gries), and assistant, Portia (Haley Lu Richardson).
Adam DiMarco as ALBIE DI GRASSO - Dominic's (Michael Imperioli) son and Bert's (F. Murray Abraham) grandson, Albie is a sweet and observant college grad, who often serves as his family's peacekeeper.
Meghann Fahy as DAPHNE BABCOCK - A stay-at-home mom visiting Italy with her husband, Cameron (Theo James), and another couple, Ethan (Will Sharpe) and Harper (Aubrey Plaza).
Jon Gries as GREG - Tanya's (Jennifer Coolidge) husband, who is less than pleased to find her assistant invited on their romantic getaway.
Beatrice Grannò as MIA - A Sicilian local, Mia is a talented singer IN SEARCH OF her big break.
Tom Hollander as QUENTIN - an English expat, vacationing with his friends and his nephew, Jack (Leo Woodall).
Sabrina Impacciatore as VALENTINA - The passionate, dedicated manager in charge of THE WHITE LOTUS resort in Taormina, who expects perfection from her staff.
Michael Imperioli as DOMINIC DI GRASSO - A Hollywood producer visiting Sicily with his elderly father, Bert (F. Murray Abraham), and post-college son, Albie (Adam DiMarco), to explore their ancestral roots.
Theo James as CAMERON BABCOCK - A wildly successful businessman from a wealthy family, Cameron is vacationing with his wife Daphne (Meghann Fahy), his college roommate, Ethan (Will Sharpe), and Ethan's wife, Harper (Aubrey Plaza).
Aubrey Plaza as HARPER SPILLER - Newly wealthy after her husband finds professional success, Harper and Ethan (Will Sharpe) are visiting Italy with Ethan's college roommate, Cameron (Theo James), and Cameron's wife, Daphne (Meghann Fahy).
Haley Lu Richardson as PORTIA - A small-town girl and recent college graduate, Portia is traveling with her boss, Tanya (Jennifer Coolidge), hoping for adventure.
Will Sharpe as ETHAN SPILLER - After recently striking professional success, Ethan and his wife, Harper (Aubrey Plaza), are invited to vacation in Italy with his college roommate, Cameron (Theo James), and Cameron's wife, Daphne (Meghann Fahy).
Simona Tabasco as LUCIA- a Sicilian local who frequents THE WHITE LOTUS resort IN SEARCH OF work and opportunity amongst the wealthy clientele.
Leo Woodall as JACK - a magnetic guest staying at THE WHITE LOTUS with his uncle, Quentin (Tom Hollander).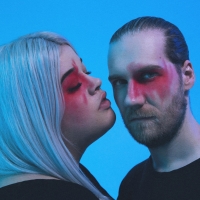 Poppymoon Releases New EP 'I'

November 25, 2022

I is the story of the German pop duo's origins, their beginnings as Poppymoon, and how their paths intertwined. The duo wanted to create a record that represented their authentic selves. The characters may differ, the moods may vary, but ultimately, it's all one coin. As for Poppymoon's songs, the same applies. 
---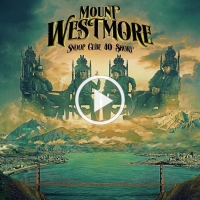 West Coast Supergroup Mount Westmore Release 'Free Game'

November 25, 2022

The West Coast's very own supergroup, Mount Westmore, drops a second single and visual for "Free Game" via the label Mount Westmore with MNRK Music Group. The uber rap group, made up of Hip Hop's West Coast royalty, Snoop Dogg, Ice Cube, E-40, and Too $hort, will release their new 16-track album titled Snoop Cube 40 $hort soon.
---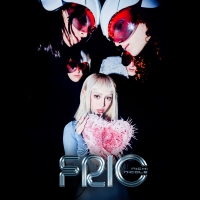 Nicki Nicole Releases New Single 'Frío'

November 25, 2022

The Latin GRAMMYs® nominee attended the awards in which her Christina Aguilera collaboration 'Pa Mi Muchachas' was 4x nominated. Nicki is currently in the midst of her first Mexico headline tour. It follows her recent North America festival performances at Coachella, This Ain't No Picnic and Baja Beach.
---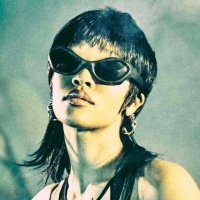 Tamera Shares New Single 'Insensitive'

November 25, 2022

Tamera returns to the limelight with her latest single "Insensitive". Following the release of her recent sizzling summertime remix of her debut EP single "Wickedest" featuring new vocals from Haile, on "Insensitive" Tamera continues to lean into her West African heritage, harnessing the seductive sounds of her inner goddess.
---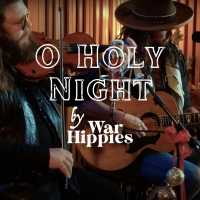 War Hippies Release Christmas Cover of 'O Holy Night'

November 25, 2022

War Hippies release long awaited and fan favorite holiday cover of 'O Holy Night.' This was the first song band members Scooter Brown and Donnie Reis ever recorded together when they first formed their act in late 2021. This single quickly became the crowd's favorite song in concert, with frequent requests to release the song since the beginning.
---