THE WHITE LOTUS Season Two Sets October Release Date on HBO Max
The new season will premiere on Sunday, October 30.
HBO's Emmy®-winning series, THE WHITE LOTUS, from Mike White, returns for a second installment of seven episodes debuting on SUNDAY, OCTOBER 30 (9:00-10:00pm ET/PT) on HBO and will be available to stream on HBO Max.
The first installment, set in Hawaii, received 20 Emmy® nominations across 13 categories and 10 wins, the most wins of any program this year, including Outstanding Limited or Anthology Series.
The social satire is set at an exclusive Sicilian resort and follows the exploits of various guests and employees over the span of a week.
The season two cast includes F. Murray Abraham, Jennifer Coolidge, Adam DiMarco, Beatrice Grannò, Meghann Fahy, Jon Gries, Tom Hollander, Sabrina Impacciatore, Michael Imperioli, Theo James, Aubrey Plaza, Haley Lu Richardson, Will Sharpe, Simona Tabasco, and Leo Woodall.
The series was created, written and directed by Mike White; executive produced by White, David Bernad and Mark Kamine.
The White Lotus Season Two Characters
F. Murray Abraham as BERT DI GRASSO - Visiting Sicily with his son, Dominic (Michael Imperioli), and grandson, Albie (Adam DiMarco), Bert is getting frail, yet still sees himself as virile and capable.
Jennifer Coolidge as TANYA MCQUOID-HUNT - A wealthy, unstable woman, traveling with her husband, Greg (Jon Gries), and assistant, Portia (Haley Lu Richardson).
Adam DiMarco as ALBIE DI GRASSO - Dominic's (Michael Imperioli) son and Bert's (F. Murray Abraham) grandson, Albie is a sweet and observant college grad, who often serves as his family's peacekeeper.
Meghann Fahy as DAPHNE BABCOCK - A stay-at-home mom visiting Italy with her husband, Cameron (Theo James), and another couple, Ethan (Will Sharpe) and Harper (Aubrey Plaza).
Jon Gries as GREG - Tanya's (Jennifer Coolidge) husband, who is less than pleased to find her assistant invited on their romantic getaway.
Beatrice Grannò as MIA - A Sicilian local, Mia is a talented singer IN SEARCH OF her big break.
Tom Hollander as QUENTIN - an English expat, vacationing with his friends and his nephew, Jack (Leo Woodall).
Sabrina Impacciatore as VALENTINA - The passionate, dedicated manager in charge of THE WHITE LOTUS resort in Taormina, who expects perfection from her staff.
Michael Imperioli as DOMINIC DI GRASSO - A Hollywood producer visiting Sicily with his elderly father, Bert (F. Murray Abraham), and post-college son, Albie (Adam DiMarco), to explore their ancestral roots.
Theo James as CAMERON BABCOCK - A wildly successful businessman from a wealthy family, Cameron is vacationing with his wife Daphne (Meghann Fahy), his college roommate, Ethan (Will Sharpe), and Ethan's wife, Harper (Aubrey Plaza).
Aubrey Plaza as HARPER SPILLER - Newly wealthy after her husband finds professional success, Harper and Ethan (Will Sharpe) are visiting Italy with Ethan's college roommate, Cameron (Theo James), and Cameron's wife, Daphne (Meghann Fahy).
Haley Lu Richardson as PORTIA - A small-town girl and recent college graduate, Portia is traveling with her boss, Tanya (Jennifer Coolidge), hoping for adventure.
Will Sharpe as ETHAN SPILLER - After recently striking professional success, Ethan and his wife, Harper (Aubrey Plaza), are invited to vacation in Italy with his college roommate, Cameron (Theo James), and Cameron's wife, Daphne (Meghann Fahy).
Simona Tabasco as LUCIA- a Sicilian local who frequents THE WHITE LOTUS resort IN SEARCH OF work and opportunity amongst the wealthy clientele.
Leo Woodall as JACK - a magnetic guest staying at THE WHITE LOTUS with his uncle, Quentin (Tom Hollander).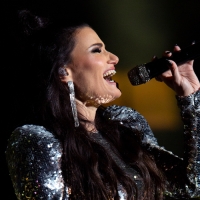 Interview: Idina Menzel Reflects on Her Career In New Documentary WHICH WAY TO THE STAGE?

December 4, 2022

Ahead of the premiere of her new documentary, BroadwayWorld caught up with Menzel to discuss which Broadway role she was most excited to revisit in the film, what she learned about herself through the film, and more. Plus, watch a new video clip from the documentary, in which Menzel looks back on creating the role of Maureen in Rent.
---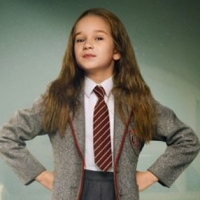 Broadway Streaming Guide: December 2022 - Where to Watch MATILDA THE MUSICAL & More New Releases!

December 3, 2022

2022 is going out with a bang with new movies, series, and concerts to keep Broadway fans entertained all month long! From the new film adaptation of Matilda the Musical to Idina Menzel's new documentary on Disney+, December's streaming guide has something for everyone!
---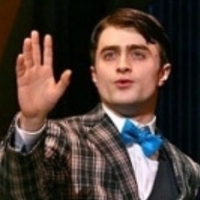 HARRY POTTER Stars Who Have Appeared on Broadway

December 3, 2022

To celebrate Daniel Radcliffe's return to theatre in the Off-Broadway revival of Merrily We Roll Along, we are taking a look back at the stage careers of he and his fellow Harry Potter film cast members. Keep reading to find out times you may have seen Rupert Grint, Alan Rickman, Maggie Smith, Ralph Fiennes, Imelda Staunton, and more onstage!
---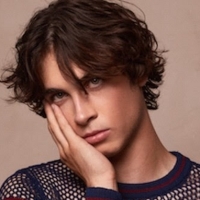 VIDEO: Aidan Bissett Shares Video for 'I Can't Be Your Friend'

December 2, 2022

Aidan Bissett writes the book on the notion of being "just friends" with someone you're attracted to in the official video for "I Can't Be Your Friend," which is out now. Directed by Brooke James (Troye Sivan), the clip finds Bissett and the object of his affection (played by Faith Hines) going in circles and moving in for a kiss that never comes.
---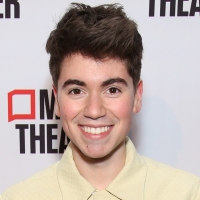 Noah Galvin to Star In Meet Cute's Holiday Rom-Com Series

December 2, 2022

Noah Galvin will star in Meet Cute's December series, "Christmasuzannukkah." Noah Galvin is best known for playing Dr. Asher Wolke in the TV series The Good Doctor, Kenny O'Neal in the ABC sitcom The Real O'Neals and for taking the lead role in the Broadway musical Dear Evan Hansen.
---