CNBC Transcript: National Economic Council Director Gary Cohn Speaks with CNBC's SQUAWK ON THE STREET Today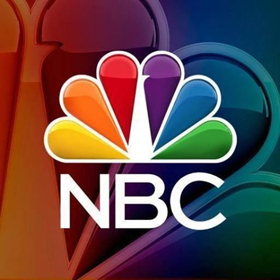 WHEN: Today, Friday, December 8, 2017
WHERE: CNBC's "Squawk on the Street"
Following is the unofficial transcript of a FIRST ON CNBC interview with National Economic Council Director Gary Cohn on CNBC's "Squawk on the Street" (M-F 9:00AM - 11:00AM) today, Friday, December 8th. Click here for a link to video from the interview on CNBC.com,
All references must be sourced to CNBC.
CARL QUINTANILLA: THE U.S. ECONOMY DID ADD 228,000 JOBS IN NOVEMBER. THE UNEMPLOYMENT RATE REMAINS STEADY AT 4.1. ALL OF THIS AGAINST THE BACK DROP OF TAX REFORM AS CONGRESS MAKES ITS FINAL PUSH TO PASS A BILL BY THE END OF THE YEAR, WHILE ALSO TRYING TO AVOID THAT GOVERNMENT SHUTDOWN. WE'RE JOINED NOW WITH A FIRST ON CNBC INTERVIEW BY NATIONAL ECONOMIC COUNCIL DIRECTOR, GARY COHN. GARY, IT'S GOOD TO HAVE YOU BACK. GOOD MORNING.
GARY COHN: GOOD MORNING. THANKS FOR HAVING ME.
QUINTANILLA: THIS IS GOOD NUMBER. IT'S GOT GROWTH. IT'S GOT LOW UNEMPLOYMENT. WAGES ARE UP BUT THEY'RE NOT TOO SCARY. DOES IT FEEL LIKE A LATE CYCLE NUMBER TO YOU OR IS SOMETHING LIKE PRODUCTIVITY OR TAXES GOING TO PULL THIS INTO EXTRA INNINGS?
COHN: LOOK, IT FEELS LIKE A GOOD NUMBER TO US. WE'LL CONTINUE TO GROW JOBS. IF YOU LOOK AT THE MANUFACTURING SECTOR THAT'S A SECTOR YOU KNOW, PRESIDENT TRUMP CARES A LOT ABOUT. WE'RE AT 17 YEAR LOW IN MANUFACTURING, 2.6 UNEMPLOYMENT, WE'RE CONTINUING TO DRIVE PEOPLE BACK INTO THE LABOR FORCE BUT AS YOU POINT OUT, WE ARE STILL NOT GROWING WAGES IN THIS COUNTRY. WE DO BELIEVE THAT TAX REFORM WILL HELP US DRIVE REAL WAGE GROWTH IN THE UNITED STATES WHICH IS SOMETHING REALLY IMPORTANT TO THE ADMINISTRATION.
QUINTANILLA: WE ARE JUST NOT SEEING THAT.
COHN: NO.
QUINTANILLA: WAGES UP 2.5. LABOR COSTS EARLIER IN THE WEEK. WHAT - WHEN YOU TALK ABOUT WAGE INCREASES, OVER WHAT TIME PERIOD? AND ON TOP OF THAT WHEN THE PRESIDENT TALKS ABOUT GROWTH GOING TO 4, FIVE OR SIX, IS THAT SOMETHING YOU THINK IS IN THE UNIVERSE OF THE POSSIBLE?
COHN: LOOK, WE KNOW THAT AMERICAN WORKERS ONCE THIS TAX BILL IS PASSED, THEY'LL START SEEING THEIR PAYCHECKS CHANGE EARLY NEXT YEAR, WHEN THE WITHHOLDING TAX STARTS TO CHANGE, SO THEY'LL SEE A CHANGE IN WITHHOLDING TAX. AND THEN AS THE ECONOMY CONTINUES TO GROW AND WE BRING MORE BUSINESSES BACK TO AMERICA, WE'LL CREATE MORE COMPETITION FOR LABOR, SO WE'LL CONTINUE TO SEE MORE WAGE GROWTH OVER THE NEXT CYCLE, OVER THE CONTINUATION OF THE NEXT FOUR OR FIVE YEARS OF THIS CYCLE. SO WE THINK WE ARE IN A PROLONGED PERIOD OF WAGE GROWTH YOU KNOW, STARTING THE BEGINNING OF NEXT YEAR, WHICH IS SOMETHING WE HAVEN'T SEEN FOR THE LAST EIGHT OR TEN YEARS, AND THAT'S REALLY IMPORTANT TO US.
JIM CRAMER: GARY, JIM, GREAT TO SEE YOU. I'M GLAD YOU'RE ON OUR NETWORK, IT'S ALWAYS GREAT TO HAVE YOU.
COHN: JIM, IT'S GREAT TO BE WITH YOU.
CRAMER: GARY - BONDS, THEY ARE DOING NOTHING. WE HAVE ONE OF THE GREATEST EMPLOYMENT NUMBERS EVER AND THEY ARE DOING NOTHING. CAN YOU PLEASE PUT THAT IN CONTEXT? BECAUSE YOU KNOW OTHER TIMES IN BOTH OF OUR CAREERS WHERE WE WOULD SAY OH, MAN IS THIS BAD NEWS.
COHN: WELL, JIM, I THINK PEOPLE ARE IN A POSITION NOW, WHERE I THINK THEY ARE QUITE EXCITED ABOUT THE TAX PLAN AND TAX REFORM THAT'S COMING. THE STOCK MARKET IS CLEARLY STARTING TO REACT TO THE TAX PLAN. THEY'RE STARTING TO DIGEST HOW THAT'S GOING TO REACT TO CORPORATE EARNINGS AND HOW CORPORATES ARE GOING TO GROW AND HOW THEY'RE GONNA PUT PEOPLE TO WORK AND HOW THEY'RE GONNA GROW WAGES AND I THINK THEY ARE TRYING TO DIGEST - WHAT DOES THAT MEAN FOR THE BOND MARKET? WHAT DOES IT MEAN FOR DEBT MARKET AND HOW ARE BUSINESSES GOING TO GROW? AND WE'RE IN A RELATIVELY BENIGN PERIOD HERE WITH THE FED. BECAUSE AS YOU SAID, WE HAVEN'T SEEN THE WAGE GROWTH, WE HAVEN'T SEEN INFLATION IN THE SYSTEM AND PEOPLE ARE TRYING TO FIGURE OUT WHERE IS THE FED ULTIMATELY GOING TO GO WITH RATE POLICY AND I THINK PEOPLE ARE THINKING IT'S GOING TO BE MORE OF THE SAME. RATES MAY TEND HIGHER BUT THEY'RE GONNA TEND HIGHER IN A VERY SLOW PACE.
DAVID FABER: GARY, IT'S DAVID. I WANTED TO FOLLOW UP ON SOMETHING YOU JUST SAID. YOU JUST SAID BIG BUSINESS WILL COME BACK TO AMERICA AS A RESULT OF THE TAX CUTS / REFORM. I UNDERSTAND WHY WE MIGHT STEM THE TIDE OF THOSE WANTING TO LEAVE IN THE MOVE TERRITORIAL SYSTEM AS WELL - IMPORTANT THERE. BUT WHY DO YOU THINK THERE IS GOING TO BE ANY THAT ACTUALLY COME BACK?
COHN: WELL, LOOK, WHEN YOU LOOK AT THE COMPETITIVENESS OF AMERICA, WE'RE NOT COMPETITIVE TODAY. WE'VE GOT A 35% WORLDWIDE RATE. WHEN YOU'VE GOT A 20% TERRITORIAL RATE AND YOU'RE LOOKING TO INVEST CAPITAL, THE FIRST THING YOU LOOK AT WHEN YOU'RE MAKING A CAPITAL ALLOCATION DECISION IS YOUR AFTER TAX RATE OF RETURN. WE'E NOW GOING TO HAVE AN AFTER TAX RATE OF RETURN THAT COMPETES WITH THE REST OF THE WORLD. IT'S GONNA MAKE US COMPETITIVE AGAIN. IT'S NOT JUST BIG BUSINESS. IF YOU LOOK AT THE NFIB NUMBERS THIS WEEK, THE OPTIMISM IN THE SMALL BUSINESS IN THE PAST THROUGH BUSINESS IS AT ALL TIME RECORD HIGHS AS WELL. SO SMALL BUSINESSES ARE HIRING AS WELL BECAUSE THEY SEE THE GROWTH IN THE ECONOMY.
FABER: RIGHT. GO AHEAD.
QUINTANILLA: BUT GARY TO YOUR POINT WE KEEP ASKING CEOs WHAT WOULD YOU DO WITH THE POTENTIAL TAX BENEFIT. YOU WERE AT A CONFERENCE WHERE JOHN BUSSEY ASKED CEOs to RAISE YOUR HAND AND VERY FEW DID. WE'RE GETTING BUY BACKS FROM HOME DEPOT AND T-MOBILE AND BANK OF AMERICA. I MEAN, IS THAT WHAT IT'S GOING TO LOOK LIKE?
COHN: I THINK WE'RE GONNA SEE A COMBINATION OF EVERYTHING. I THINK YOU'RE GONNA SEE CAPITAL INVESTMENT AS WELL. I WAS AT A BIG MEETING THIS WEEKEND WITH A LOT OF BUSINESS LEADERS FROM ALL SIZE BUSINESSES AND THEY WERE ALL EXCITED ABOUT THE OPPORTUNITY TO GROW THEIR BUSINESSES. WE'E SEEING A LOT OF APPLICATIONS FOR PERMITS THROUGH THE SYSTEM TO EXPAND AND BUILD BUSINESSES. LOOK WHAT'S GOING ON IN L & G BUSINESS, LOOK AT WHAT'S GOING ON IN SOME OF OTHER BUSINESSES WHERE YOU NEED GOVERNMENT PERMITTING. WE'VE GOT A HUGE BACKLOG OF PERMITS. WHEN THOSE PERMITS GET GRANTED AND THIS ADMINISTRATION IS REALLY EXPEDITING THAT PERMITTING PROCESS, WE'RE GONNA SEE AN ENORMOUS AMOUNT OF CAPITAL AND JOB CREATION IN THOSE AREAS.
FABER: I WANT TO TALK TAX REFORM AND IT'S SOMETHING WE'VE BEEN TALKING ABOUT A LOT HERE OF COURSE, WHICH IS STATE AND LOCAL TAXES AND LACK OF DEDUCTIBILITY. YOU'RE FROM THE NEW YORK AREA, YOU KNOW SO MANY, I WOULD ASSUME, WEALTHY GUYS AND GALS WHO YOU WORK WITH, OR KNOW, AND I GUESS THE CONVERSATION GOES LIKE THIS, AND I WOULD LIKE TO HEAR WHAT YOUR ANSWER IS, I MEAN "COME ON, GARY, WHY ARE MY TAXES GOING UP, BUT NOBODY ELSES ARE? IT'S GOING TO BE 5%. IT'S GOING TO MAKE US EVEN LESS COMPETITIVE HERE. THE ECONOMY OF NEW YORK OR CALIFORNIA OR NEW JERSEY IS GOING TO GET HIT DRAMATICALLY AS A RESULT. AND IT'S NOT FAIR BECAUSE NOBODY ELSE IS DOING IT. IT'S GOING FROM MY POCKET TO CORPORATIONS OR RICH PEOPLE IN RED STATES." SO WHAT WOULD YOU SAY TO THOSE WHO I WOULD ASSUME HAVE BEEN BESIEGING YOU SAYING, "HOW COULD YOU DO THIS TO US?"
COHN: LOOK, OUR JOB IN THE FEDERAL GOVERNMENT IS TO MAKE THE FEDERAL TAX SYSTEM AS FAIR AS WE CAN MAKE IT FOR EVERYONE IN THE COUNTRY. I'VE HEARD THE SALT, STATE AND LOCAL TAX DEDUCTION, ARGUMENT MANY TIMES. AND WE ARE CONCERNED ABOUT THAT. I WAS ON A PHONE CALL THIS MORNING, TALKING ABOUT THE SALT ISSUE, AND WHAT THE POTENTIAL SALT FIXES ARE. THERE IS 70 MEMBERS OF THE HOUSE FROM SALT STATES. THEY HAVE TO HAVE A SOLUTION THAT ALLOWS THEIR RESIDENTS TO COME AWAY FROM THIS IN A POSITION THAT ALLOWS THOSE MEMBERS TO SUPPORT THIS. WE'RE COGNIZANT OF THOSE ISSUES. NO ONE WANTS TO SEE TAX INCREASES. THAT'S NOT WHAT WE'RE TRYING TO DO. BUT WE'RE TRYING TO SIMPLIFY THE SYSTEM AND WE'RE TRYING TO MAKE THE SYSTEM FAIR FOR EVERYONE.
FABER: ALL RIGHT. ANY PROGRESS BEING MADE THERE? ANYTHING YOU WANT TO TELL US IN TERMS OF YOUR EXPECTATIONS? IS THERE WILLINGNESS TO GO UP TO 22% IN THE CORPORATE RATE TO PERHAPS GIVE A LITTLE BIT OF RELIEF ON THIS LACK OF TAX DEDUCTABILITY OF STATE AND LOCAL?
COHN: THERE'S A LOT OF PROGRESS BEING MADE. AND THIS IS GONNA BE BIG WEEKEND FOR THE CONFERENCE COMMITTEE. THEY'RE SPENDING THE WEEKEND WORKING ON TAXES. AND I THINK WE'LL SEE ENORMOUS AMOUNT OF PROGRESS OVER THE WEEKEND.
CRAMER: ALL RIGHT.GARY, I WANT TO TALK ABOUT REGULATION. THERE HAVE BEEN SO MANY ACTUAL SMALL REGULATIONS UNDER REPEAL THAT DONT MAKE A LOT OF - THEY DON'T GET IN THE PAPERS. BUT WHAT HAS IT MEANT FOR THE BUSINESSES THAT YOU TALK TO?
COHN: LOOK, WE SEE BUSINESS OPTIMISM AT ALL TIME RECORD LEVELS. IT IS SMALL BUSINESS, MEDIUM, BIG BUSINESS, WE SEE THEM LOOKING TO DRIVE EXPANSION. WE SEE THEM LOOKING TO HIRE. YOU SEE IT IN THE NUMBERS. YOU SEE IT IN THE NONFARM PAYROLL RECORDS. YOU SEE IT MONTH AFTER MONTH AFTER MONTH. BUSINESSES ARE GROWING. BUSINESSES ARE HIRING. CEOS AND SMALL BUSINESS OWNERS ALIKE ARE PUTTING PEOPLE TO WORK BECAUSE THE ECONOMY IS GROWING AND THEY FEEL MORE OPTIMISTIC ABOUT THE ECONOMY NEXT YEAR. LOOK AT, WE'VE HAD TWO CONSECUTIVE QUARTERS OF 3 PLUS PERCENT GDP. WE'RE TRACKING THIS QUARTER OVER 3 PLUS PERCENT GDP. WE'RE GOING TO HAVE CONSECUTIVE 3 PLUS PERCENT GDP QUARTERS. THIS ECONOMY IS GROWING AND GROWING STRONGLY.
QUINTANILLA: GARY, A COUPLE OF THINGS BEFORE WE LET YOU GO. WE HAD OMEGA'S LEE COOPERMAN ON YESTERDAY AND HE SAID HE WAS AT A DINNER WITH THE PRESIDENT MID-JULY WHERE THE PRESIDENT ASKED HIM TWICE IF HE THOUGHT AMAZON WAS A MONOPOLY. LEE SAID NO. IS THE PRESIDENT REALLY CURIOUS ABOUT THAT?
COHN: I THINK THE PRESIDENT IS CURIOUS ABOUT LOTS OF DIFFERENT BUSINESSES AND WHAT'S GOING ON ECONOMICALLY, WHAT'S GOING ON COMPETITIVELY IN THE UNITED STATES. THE PRESIDENT IS VERY INQUISITIVE ABOUT LOTS OF DIFFERENT THINGS SO HE'S ALWAYS ASKING PROVOCATIVE QUESTIONS.
FABER: ALL RIGHT GARY, HERE'S A PROVOCATIVE QUESTION FROM ME, AND THIS IS A LITTLE FAR AFIELD, BUT YOU KNOW, YOU WERE ON WALL STREET FOR A LOT OF YEARS, I'VE COVERED IT FOR OVER 30. THE SEXUAL HARASSMENT ISSUE WHICH EVERYBODY IS TALKING ABOUT. ARE YOU SURPRISED OR DO YOU EXPECT THAT WE'RE GONNA SEE A BIT MORE COMING FROM YOUR OLD INDUSTRY IN TERMS OF EXECUTIVES WHO MAY BE FACED WITH PROBLEMS?
COHN: I DON'T -- LOOK, I ONLY KNOW ABOUT THE FIRM I WORKED AT AND I WAS PROUD OF THE RECORD THAT WE HAD AT THAT FIRM, AND I DON'T THINK YOU'LL SEE ANYTHING COMING OUT OF THERE. BUT - AND I HOPE THAT THE INDUSTRY AS A WHOLE MANAGES THEMSELVES THE WAY THEY SHOULD HAVE MANAGED THEMSELF IN THE STANDARDS THAT THEY SHOULD HOLD THEMSELVES TO.
CRAMER: GARY, KNOW WE HAVE TO GO. BITCOIN. BITCOIN, WHAT DO WE THINK? WHAT DO WE THINK?
COHN: YEAH.
CRAMER: YEP? UP, DOWN, COME ON! THERE IS NO GUEST - WE'RE GONNA HAVE THE SHOW WITHOUT ASKING IS BITCOIN REAL. I KNOW YOU'VE GOTTA GO BUT BITCOIN.
COHN: YOU KNOW WHAT, JIM, I'M GOING TO LEAVE THAT TO YOU. YOU ARE THE EXPERT TODAY.
QUINTANILLA: GARY, WE'RE GONNA GET YOU ON BITCOIN NEXT TIME. HOPEFULLY INFRASTRUCTURE, YOUR OWN TENURE AND A LOT MORE. THANKS FOR YOUR TIME. GOOD TO SEE YOU AS ALWAYS.
COHN: THANKS GUYS. OK.
Related Articles View More TV

Stories
More Hot Stories For You