BWW Review: THE OTHER SIDE OF THE WIND on Netflix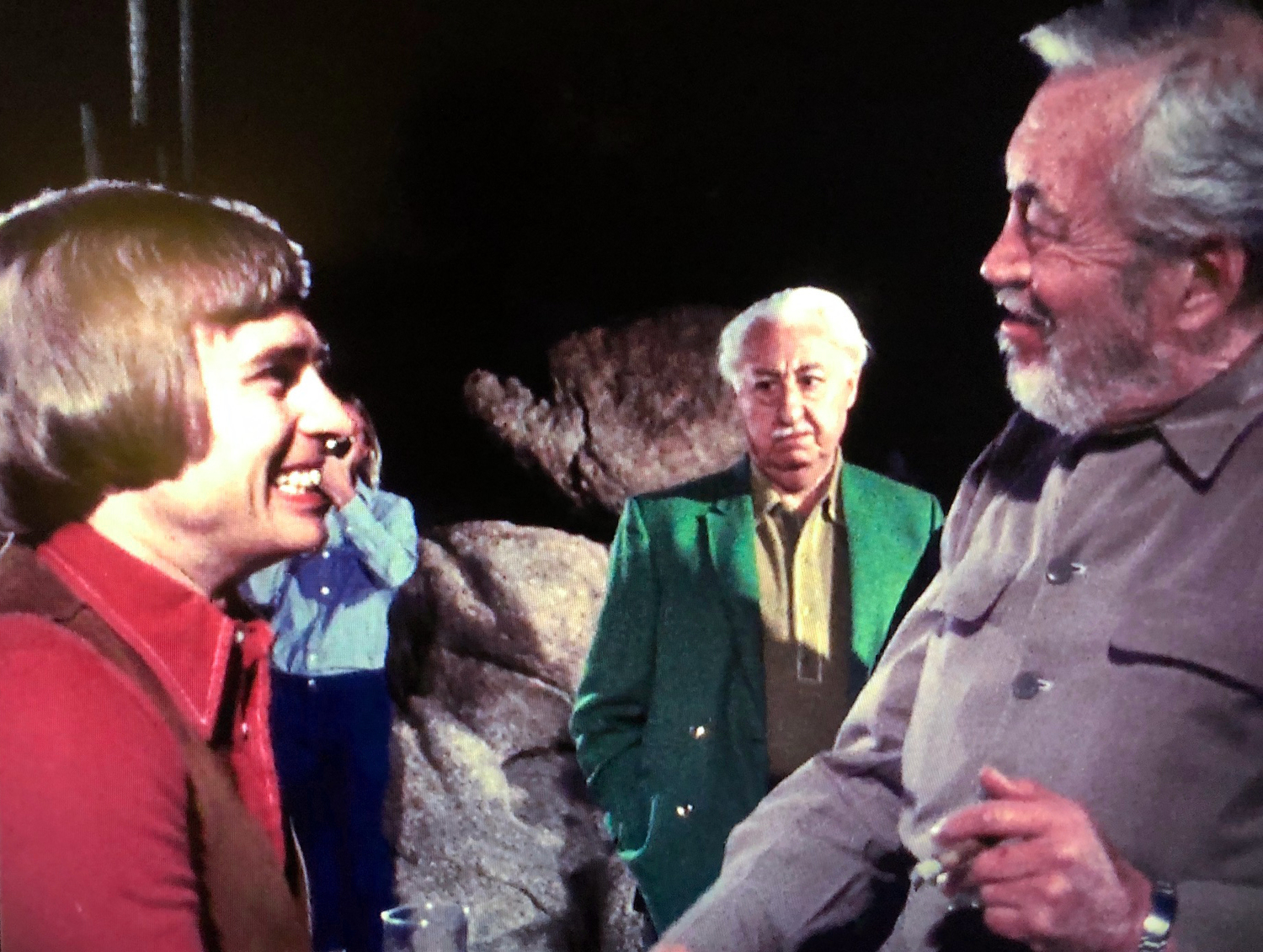 What happens when one celebrity sights another? You could ask Pat McMahon, a broadcast icon in Phoenix, Arizona - who remembers his brush with Orson Welles like it was yesterday.
While watching the Netflix documentary about Welles, THEY'LL LOVE ME WHEN I'M DEAD and his posthumously finished final film, THE OTHER SIDE OF THE WIND, I saw McMahon's name in the credits.
Pat McMahon was in this movie? Pat McMahon, the creative genius from THE WALLACE & LADMO SHOW? The same Pat McMahon who turned down a Capitol Record deal? Pat McMahon of KRIZ, KTAR and AZTV fame? Yes, that Pat McMahon!
The documentary explained that the role of Marvin P. Fassbender (or as McMahon remembers it "Fasspender") was originally played by Welles' confidant Peter Bogdanovich. McMahon was recruited after Bogdanovich was recast in another role.
But first the backstory. In 1971, McMahon's day job was as program director for KRIZ AM 1230 (weekday afternoons he played a host of comic characters on KPHO-TV). One day, an "incredibly attractive woman" (Polly Platt, who was married to Bogdanovich) came into the radio station and asked for him.
He fondly remembers her saying, "I'm here representing a producer-director, who's in town making a film, and wants to know if he can rent one of your production studios." To which McMahon responded, "I would love to help you out, but..." She then asked him, "May I see you privately in your office?"
After some verbal jousting, Platt confessed she wasn't really interested in renting the studio. The "producer-director" was Orson Welles and he wanted McMahon to be in his next picture.
"I instantly knew that 'Wallace' (local kids' show host Bill Thompson) was creating another one of his complex and involved practical jokes," McMahon smiles. "I was usually the butt of the joke. So, I went along with it."
That next Saturday, after a live appearance at Legend City, McMahon headed to the secret filming location - under a railroad trestle that ran from Phoenix to Tempe. He expected to find "Wallboy", but there was Welles and his "small company of players".
McMahon recalls Welles vividly. "He comes over to my car and he says, 'Pat, You have no idea how thrilled I am...that you would take the time (to join us).'" Apparently, Welles watched him on WALLACE & LADMO from his home in Sedona and was a big fan.
The Tempe scene was shot in the back of a convertible driven by Yugoslavian actress Oja Kodar. Welles was in the passenger side shooting with a shoulder-mount camera. "He scotch-taped the script with my lines to the fly of his pants," laughs McMahon. The shoot went smoothly and wrapped with a small cast dinner.
In 1973, the phone rang, it was Welles. "Pat? Orson. Do you still have that same outfit that you wore (two years ago) and can you be at (the Slingman House in Carefree) in a couple of days?" Pat found the outfit and when he arrived, Welles, John Huston and Bogdanovich were playing cards.
The film was supposed to take place during a birthday-in-the-life of director Jake Hannaford (Huston), but it actually took 47 years to complete and premiered 33 years after Welles' death. (You can find out more about the delay here.)
After watching the film on Netflix, McMahon wasn't totally sure what it was all about, but he knew two things, "I got screen credit and looked pretty good with hair." His character Fasspender was actually a parody of German director Werner Fassbinder.
"Orson hated the fact that every new wunderkind who came up would be compared to him." So, Welles' script called for McMahon to approach Huston and say, "Mr. Hannaford, Mr. Hannaford! It's me. I'm Marvin Fasspender." To which Hannaford responds, "Of course you are" and then turns and walks away.
Although much of the film is shot in gritty black and white, McMahon says that the color nude scenes with Kodar and Robert Random were a send up of foreign films. "(Welles) had a wicked sense of humor," said McMahon. "He would've loved it if some of those folks in Europe laughed at his efforts to satirize them."
During an interview with David Frost in May 1970, Welles said, "I always liked Hollywood very much -- it just wasn't reciprocated." Perhaps that was a sneak peek of what would become subtext for THE OTHER SIDE OF THE WIND.
After shooting two scenes, over several days, years apart, McMahon discovered that Welles "had a wicked sense of humor." Adding, "he would have loved it if the industry didn't take itself so seriously."
Related Articles View More TV

Stories