2018 SXSW Brigade Slate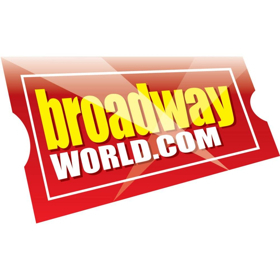 Find below a list of the projects Brigade will be handling at 2018 SXSW:
1985
Written and Directed by Yen Tan
Starring Cory Michael Smith, Virginia Madsen, Michael Chiklis, Jamie Chung, Aidan Langford
Visions (Acquisition Title/Paradigm)
A closeted young man goes home for the holidays and struggles to reveal his dire circumstances to his conservative family. Inspired by the award-winning short film of the same name, 1985 follows Adrian (Cory Michael Smith, "Gotham"), a closeted young man returning to his Texas hometown for Christmas during the first wave of the AIDS crisis. Burdened with an unspeakable tragedy in New York, Adrian reconnects with his brother (Aidan Langford) and estranged childhood friend (Jamie Chung), as he struggles to divulge his dire circumstances to his religious parents (Virginia Madsen and Michael Chiklis).
DON'T LEAVE HOME
Written and Directed by Michael Tully
Starring Anna Margaret Hollyman, Lalor Roddy, Helena Bereen, David McSavage, Karrie Cox
Visions (Acquisition Title/XYZ)
An American artist's obsession with a disturbing urban legend leads her to an investigation of the story's origins at the crumbling estate of a reclusive painter in Ireland.
Melanie Thomas is an American artist whose latest show recounts the infamous Irish urban legend of Father Alistair Burke, who painted a portrait of 8-year-old Siobhan Callahan in 1986. Days later, Siobhan went missing on the very morning that her figure miraculously vanished from the painting as well. Though absolved of any wrongdoing, Burke abandoned the priesthood and went into self-exile. After receiving a bad review before her opening, Melanie is contacted by the reclusive Burke, who offers to fly her to Ireland to create a new sculpture that he will help her to sell while she's there. Telling no one where she's going, Melanie never stops to consider that some urban legends are real.
THE GOSPEL OF EUREKA
Directed by Michael Palmieri and Donal Mosher
Written by Donal Mosher
Documentary Feature Competition (Acquisition Title/Cinetic )
Faith, love and civil rights collide on voting day in a small Southern town that hosts a famous performance of the last days of Christ and an infamous gospel drag show. The new documentary by the award winning directors of October Country. Love, faith and civil rights collide in a southern town as evangelical Christians and drag queens step into the spotlight to dismantle stereotypes. Taking a personal, and often comical look at negotiating differences between religion and belief through performance, political action, and partnership, gospel drag shows and passion plays set the stage for one hell of a show. Narrated by Mx Justin Vivian Bond.
OUTSIDE IN
Directed by Lynn Shelton
Written by Lynn Shelton, Jay Duplass
Starring Jay Duplass, Edie Falco, Kaitlyn Dever, Ben Schwartz
Narrative Spotlight (The Orchard)
An ex-con struggling to readjust to life in his small town forms an intense bond with his former high-school teacher. After serving 20 years for the crime of essentially being in the wrong place at the wrong time, 38-year-old Chris (Jay Duplass) is granted early parole thanks largely to the tireless advocacy of Carol (Edie Falco), his former high-school teacher. As he struggles with the challenges of navigating the modern world as an ex-con, and with a fraught relationship with his brother Ted (Ben Schwartz), Chris ends up confessing his romantic love for Carol - a love that, given her marital status, Carol cannot reciprocate. Or can she? Carol longs for something her husband no longer provides. Meanwhile, Carol's daughter Hildy befriends Chris, finding a kindred spirit in this awkward, tormented older guy.
SADIE
Written and Directed by Megan Griffiths
Starring Melanie Lynskey, Sophia Mitri Schloss, John Gallagher Jr., Danielle Brooks, Tony Hale, Keith Williams, Tee Dennard
Narrative Feature Competition (Acquisition Title/ICM)
While her father is away serving in the military, 13 year old Sadie battles to preserve his place on the home front when her mother takes an interest in a new man. SADIE is the story of a 13-year-old girl who lives at home with her mother while her father serves repeated tours in the military. Sadie is extremely attached to her father despite his prolonged absence, and when her mother begins dating a new man, Sadie takes extreme measures to end the relationship and safeguard her family through the only tactics she knows--those of war.
THE UNICORN
Directed by Robert Schwartzman
Written by Nick Rutherford, Kirk C. Johnson, and Will Elliott
Starring Lauren Lapkus, Nick Rutherford, Lucy Hale, Beck Bennett, Dree Hemingway, Kyle Mooney
Narrative Feature Competition (Acquisition Title/ICM Partners & Submarine)
Facing the fourth year of their engagement, an indecisive couple is thrust into the most uncomfortable night of their lives by intentionally and unintentionally involving a third party in their relationship. When an engaged couple, Malory (Lauren Lapkus) and Caleb (Nick Rutherford), is forced to visit Palm Springs for a weekend to celebrate Malory's parents' 25th wedding vow renewal, they discover the apparent secret to their happy marriage - threesomes. Determined to properly celebrate their own 're-engagement,' they set out on a wild night in search of a threesome of their own. But this fun and innocent new experience takes an intense turn, exposing deeper relationship problems and threatening their future together.
UNLOVABLE
Directed by Suzi Yoonessi
Written by Charlene deGuzman, Sarah Adina Smith, and Mark Duplass
Starring Charlene deGuzman, John Hawkes, Melissa Leo, Paul James, Ellen Geer, Gigette Reyes
Narrative Spotlight (Acquisition Title/ICM)
A sex- and love-addicted woman learns what real intimacy is when she starts making music with a reclusive man. Joy (Charlene deGuzman,) a 20-something lost soul, realizes she has a problem and seeks help at a 12-step meeting for sex and love addiction. There she meets Maddie (Melissa Leo), who becomes her sponsor. Maddie allows Joy to stay at her grandmother's guesthouse if she agrees to go 30 days off boys, sex, and romance. Joy struggles to get sober and Maddie suggests she find a hobby. Joy finds a drum kit in the garage and meets Jim (John Hawkes), Maddie's clinically awkward brother. Joy and Jim create music together, and a secret friendship develops. Joy teaches Jim to take risks with his music and his heart, and Jim shows Joy that she can have a healthy relationship with a man as a friend.
WEED THE PEOPLE
Directed by Abby Epstein
Documentary Feature Competition (Acquisition Title/ Submarine)
Desperate families take their children's survival into their own hands to obtain cannabis oil from UNDERGROUND sources to save their children from childhood cancers. Some of their miraculous outcomes beget the unsettling question at the heart of the film: If weed is truly saving lives, why doesn't the government want people to access it?
WILD NIGHTS WITH EMILY
Written and Directed by Madeleine Olnek
Starring Molly Shannon, Amy Seimetz, Susan Ziegler, Brett Gelman, Jackie Monahan, Kevin Seal, Dana Melanie, Sasha Frolova, Lisa Haas, Al Sutton
Narrative Spotlight (Acquisition Title/Cinetic)
WILD NIGHTS WITH EMILY explores the vivacious, irreverent side of Emily Dickinson that was covered up for years - most notably Emily's lifelong romantic relationship with another woman.
Related Articles
View More TV

Stories
More Hot Stories For You