OPERA America's 2018 National Opera Trustee Recognition Award Recipients Announced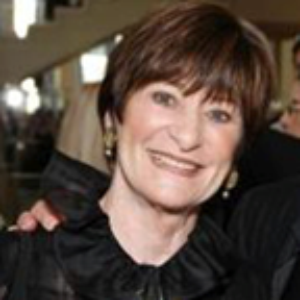 OPERA America, the national service organization for opera and the nation's leading champion for American opera, is pleased to announce the recipients of its 2018 National Opera Trustee Recognition Awards. Now in their 11th year, these awards honor outstanding trustees of U.S. opera companies for their exemplary leadership, generosity and audience-building efforts on behalf of their respective organizations.
The recipients of the 2018 National Opera Trustee Recognition Awards are Carol F. Henry, Los Angeles Opera; R. Jamison Williams, Michigan Opera Theatre; Henry Fogel, Chicago Opera Theater; and John Serrage, Opera Maine.
OPERA America will pay tribute to the 2018 honorees and celebrate their remarkable achievements at a dinner and reception on Friday, February 23, in New York City. The evening will feature excerpts from Jack Perla and Rajiv Joseph's opera Shalimar the Clown, performed by soprano Anush Avetisyan, tenor Joshua Blue, baritone Robert Mellon and pianist Lachlan Glen.
"We are delighted to be joined by Bank of America in celebrating the significant and enduring contributions of these devoted trustees," stated Marc A. Scorca, president/CEO of OPERA America. "Successful opera companies depend on effective boards. The National Opera Trustee Recognition Awards afford the entire opera community an opportunity to salute and learn from those who have been so generous in their passion for the art form, vision and support of their opera companies."
Each year, OPERA America's Professional Company Members are invited to nominate one of their trustees for this award. Through a competitive adjudication process, honorees are chosen by a National Opera Trustee Recognition Program selection committee, chaired this year by OPERA America Board Member Carol Lazier (chair of the board, San Diego Opera). The other committee members were Elizabeth M. Eveillard (managing director, the Metropolitan Opera, and life trustee, The Glimmerglass Festival), Holly Mayer (Board Chair, The Dallas Opera), John F. Nesholm (chair, Seattle Opera) and Ruth W. Orth (immediate past chair, Pensacola Opera). Each member of the selection committee is a previous honoree of the National Opera Trustee Recognition Program.
"As past president of San Diego Opera, I know the dedication and effort required to effectively oversee an opera company in today's exciting and challenging times," stated Ms. Lazier. "Now, as a past National Opera Trustee Recognition Award recipient and current OPERA America trustee, it is my pleasure to honor the exceptional leadership and accomplishments of the 2018 honorees."
OPERA America's commitment to recognizing excellence in governance is shared by its sister organization, Opera.ca, the Canadian national association for opera. Opera.ca honors Richard Cook of Edmonton Opera and Bruce Munro Wright of Vancouver Opera as the 2018 recipients of its National Opera Directors Recognition Award.
Since its inception 11 years ago, OPERA America's National Opera Trustee Recognition Program has been made possible by the generosity of Bank of America. "The Bank's long-term sponsorship of this program illustrates its commitment to supporting effective leadership across the opera community, for which we are profoundly grateful," stated Scorca.
Recognizing that devoted trustees are integral to opera companies both large and small, the selection committee chooses honorees from across OPERA America's budget groups. These groupings classify OPERA America's Professional Company Members according to their annual operating budgets.
The honorees display a significant range of accomplishments, profound generosity and a deep devotion to promoting opera in their communities. The following profiles illustrate just a few examples of their dedication.
2018 National Opera Trustee Recognition Awardees
BUDGET 1 (ANNUAL BUDGET OVER $15M)
Carol F. Henry, Los Angeles Opera
Carol F. Henry is one of LA Opera's most dedicated and involved board members, serving since the company's inception in 1986. As a founding board member, and through her continuous 31 years of board membership, she has help lead the company's rapid growth. Prior to LA Opera's creation, she helped found the Opera League of Los Angeles and served as its president, which helped in the establishment of LA Opera.
At LA Opera, Ms. Henry has served on the Executive Committee and on all other board committees throughout her 10 continuous three-year terms, acting as chair of the Development Committee over multiple terms. Before serving as president of the board from 2005 to 2012, she held the position of vice chair. She is currently the chair of the Executive Committee.
Ms. Henry and her husband, Warner, are among LA Opera's most generous donors, helping establish the Founding Angels, the first of the five Angels campaigns, in which donors provide extraordinary support of $1 million or more over four years. Through the Carol and Warner Henry Production Fund for Mozart Operas, they have underwritten eight LA Opera productions.
Ms. Henry is active in the community, having served on many boards, and she is currently on the board of counselors for USC's Thornton School of Music.
BUDGET 2 (ANNUAL BUDGET $3M-$14.9M)
R. Jamison Williams, Michigan Opera Theatre
R. Jamison "Rick" Williams is in his 15th year as chair of Michigan Opera Theatre (MOT). He is one of the company's most consistently generous donors and its most vocal advocate and problem-solver. After leading the company through the 2008 recession, which hit Detroit harder than most other cities, and its near financial collapse four years later, Mr. Williams reached his defining moment as chair. He relentlessly negotiated with the company's consortium of debtors to forgive $7 million of debt in return for paying $11 million cash within six months. He then provided a significant personal leadership gift and influenced other MOT supporters to join him. The debt was restructured, and a new $5 million mortgage was negotiated - by Mr. Williams - thus avoiding foreclosure and bankruptcy. It was a complex and herculean task.
Today, Michigan Opera Theatre is a vibrant, healthy and growing company in the midst of an ambitious $50 million "Historic Path to a Bold Future" campaign for which Williams has again stepped up with a critical leadership gift.
Mr. Williams is a quiet, charismatic and inspirational leader who always does more than expected and never asks more of others than he gives himself.
BUDGET 3 (ANNUAL BUDGET $1M-$2.9M)
Henry Fogel, Chicago Opera Theater
Henry Fogel has been a vital part of the Chicago Opera Theater's board since 2009 and currently serves on its Governance, Finance, Audit and Executive Committees. He was board president from 2013-2017.
Mr. Fogel exemplifies leadership with an extensive list of honors and accomplishments. In 2009, he was appointed dean of the Chicago College of Performing Arts at Roosevelt University, before which he served as president and CEO of the League of American Orchestras (2003-2008). From 1985-2003, he was president of the Chicago Symphony Orchestra, leading the organization through a period of enormous change, increasing the orchestra's endowment from $19 million to over $160 million, and overseeing the $125 million renovation of Orchestra Hall. From 1981-1985, Mr. Fogel was executive director of the National Symphony Orchestra of Washington, D.C. He was also the orchestra manager of the New York Philharmonic from 1978-1981.
Mr. Fogel has served on the boards of other notable nonprofits, including Chicago Classical Music Recording Foundation, the Avery Fisher Artist Program and the classical radio station WFMT, to name a few. He has received honorary doctoral degrees from Roosevelt University, Northwestern University, the Curtis Institute and Columbia College in Chicago.
BUDGET 4/5 (ANNUAL BUDGET UNDER $1M)
John Serrage, Opera Maine
Dr. John Serrage was a founding supporter of Opera Maine in 1995, and he has remained committed ever since to the importance of the company's mission and its contribution to the vibrant arts scene in Northern New England.
As a fervent believer that opera companies have a responsibility to provide training opportunities for young singers, Dr. Serrage cultivated and managed Opera Maine's Young Artist Program for many years. He has also set the tone for other trustees to follow in terms of his level of financial support and the elegant atmosphere and social milieu he has created around participation with the company.
He spent most of his professional career as director of neonatology at Maine Medical College in Portland and as director of maternal and child health for the state of Maine. After retiring from the medical profession, he attended Harvard University to earn a master's degree in Middle Eastern studies. He then spent 10 years working at archaeological excavations in Israel under the auspices of the University of South Florida. Dr. Serrage volunteers for Greater Portland Landmarks, teaches a course on opera at the University of Southern Maine's Osher Lifelong Learning Institute, and only recently retired as organist of his church.
Previous National Opera Trustee Recognition Awardees
2017
Jerry Clack, Opera Theater of Pittsburgh
R. Marsh Gibson, Opera Memphis
Carol Lazier, San Diego Opera
Holly Mayer, The Dallas Opera
2016
Michele S. Fabrizi, Pittsburgh Opera
Martha Rivers Ingram, Nashville Opera
Jeanette Lerman-Neubauer, The Metropolitan Opera
Jacqueline Badger Mars, Washington National Opera
Cynthia du Pont Tobias, OperaDelaware
2015
Sue Bienkowski, Long Beach Opera
Frank "Woody" Kuehn, Opera Southwest
James H. McCoy, Hawaii Opera Theatre
John Nesholm, Seattle Opera
2014
Michael and Noémi Neidorff, Opera Theatre of Saint Louis
Ruth W. Orth, M.D., Pensacola Opera
Kenneth G. Pigott, Lyric Opera of Chicago
Robert L. Roschel, M.D., Opera Lancaster
2013
Lisa Erdberg, San Francisco Opera
Patricia A. Richards, Utah Symphony | Utah Opera
Cherie Shreck, Des Moines Metro Opera
Timothy J. Wagg, Opera North
2012
Elizabeth Eveillard, The Glimmerglass Festival
Joseph Barker and Judy Liff-Barker, Nashville Opera
Susan F. Morris, The Santa Fe Opera
William C. Morris, The Metropolitan Opera
Dr. George R. White, Opera Theater of Pittsburgh
2011
Eleanor "Ellie" Caulkins, Opera Colorado
Jackie Lockwood, Dayton Opera
John I. (Jack) Riddle, PORTopera
Lynn Wyatt, Houston Grand Opera
2010
Jeffrey A. Evershed, Portland Opera
Benjamin Keaton, Long Leaf Opera Company
Fred and Eve Simon, Opera Omaha
Marc I. Stern, Los Angeles Opera
2009
John T. Cody Jr., The Dallas Opera
Richard Holland, Opera Omaha
Beth Ingram, Lyric Opera of Kansas City
C. Guy Rudisill III, Piedmont Opera
2008
Betty W. Healey, Opera Birmingham
Sally S. Levy, Opera Theatre of Saint Louis
Jane A. Robinson, Florida Grand Opera
G. Whitney Smith, Fort Worth Opera
About OPERA America
OPERA America (operaamerica.org) leads and serves the entire opera community, supporting the creation, presentation and enjoyment of opera.
· Artistic services help opera companies and creative and performing artists to improve the quality of productions and increase the creation and presentation of North American works.
· Information, technical and administrative services to opera companies reflect the need for strengthened leadership among staff, trustees and volunteers.
· Education, audience development and community services are designed to enhance all forms of opera appreciation.
Founded in 1970, OPERA America's worldwide membership network includes 150 Professional Company Members, 250 Associate, Business and Educational Members, 1,200 Individual Members, and 17,500 subscribers to the association's electronic news service. In response to the critical need for suitable audition, rehearsal and recording facilities, OPERA America opened the first-ever NATIONAL OPERA CENTER (operaamerica.org/OperaCenter) in September 2012 in New York City. With a wide range of artistic and administrative services in a purpose-built facility, OPERA America is dedicated to increasing the level of excellence, creativity and effectiveness across the field.