Latest News on Richard Cook
Richard Cook News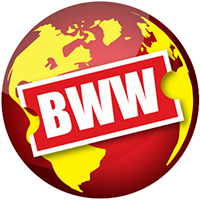 Boston Ballet Ii To Perform At Spruce Peak Performing Arts Center!
by A.A. Cristi - Oct 1, 2019
Boston Ballet II (BBII) will perform at Spruce Peak Performing Arts Center in Stowe, Vermont on Saturday, November 2 at 7:00 pm.  The program will feature three works by Boston Ballet-based choreographers, a 19th century work by Arthur Saint-Leon, composer Amilcare Ponchielli's Dance of the Hours, a romantic duet by Tony Award-winning choreographer Christopher Wheeldon, and excerpts from Mikko Nissinen's The Nutcracker.

Jackie Evancho Joins Pacific Symphony For A Holiday Treat In Annual Christmas Pops Concert
by A.A. Cristi - Nov 21, 2018
After becoming a sensation on YouTube, Jackie Evancho, went on to audition for America's Got Talent, sweeping the competion at only 10 years old and capturing the hearts of millions.This early success propelled her career to what it is today at just age 18. Among her six albums, she has produced two Christmas albums, "Heavenly Christmas" and "Someday at Christmas," including a performance during the lighitng of the National Christams Tree in Washington, D.C. a few years ago and a special Christmas performance back on the America's Got Talent stage in 2016.  
New Exhibition At Landmark Center Explores Park Square Theatre's First 43 Years
by A.A. Cristi - Jul 25, 2018
Park Square Theatre announces UNPACKING A THEATRE ATTIC: Park Square Theatre's First 43 Years, a new exhibition at Landmark Center in downtown Saint Paul that will run September 6 - 30, 2018. Richard Cook, who has worked at Park Square Theatre since its first season in 1975, is literally "going through the trunks" to choose images and mementoes from every one of the theatre's 350 productions. The exhibit will be arranged thematically to explore Park Square's staggering range of programming, from Shakespeare to mysteries to world premieres. The exhibition is free and open to the public during Landmark Center hours.
Park Square Announces New Artistic Director
by A.A. Cristi - Jun 11, 2018
Park Square Theatre announces the hire of its new Artistic Director - the third in the organization's history - after a five-month national search that attracted 113 applications from across the country (22 from Minnesota) and two from the United Kingdom.

OPERA America's 2018 National Opera Trustee Recognition Award Recipients Announced
by A.A. Cristi - Jan 30, 2018
OPERA America, the national service organization for opera and the nation's leading champion for American opera, is pleased to announce the recipients of its 2018 National Opera Trustee Recognition Awards. Now in their 11th year, these awards honor outstanding trustees of U.S. opera companies for their exemplary leadership, generosity and audience-building efforts on behalf of their respective organizations.

HENRY AND ALICE GO INTO THE WILD American Debut and More Set for Park Square Theatre's 2017-18 Season
by BWW News Desk - Sep 15, 2017
Park Square Theatre is gearing up for its next season with world, American and Midwest premieres in a season that will showcase the Twin Cities diversity and talent.

O'Reilly Velocity Conference comes to New York, October 1-4, 2017
by Robert Diamond - Aug 9, 2017
Shreveport Dance Academy Announces Summer Intensive Faculty
by BWW News Desk - Jul 18, 2017
]EMILY LOSCOCCO, former principal dancer of Festival Ballet Providence, PHILLIP BROOMHEAD, former principal dancer of the Houston Ballet and the Royal Ballet, and BETSY McBRIDE of American Ballet Theatre, and SIMON WEXLER former principal dancer of Texas Ballet Theatre will be members of the faculty for the Shreveport Dance Academy's Summer Intensive in Shreveport, Louisiana.
Park Square and Mu Performing Arts to Co-Produce FLOWER DRUM SONG
by A.A. Cristi - Jan 5, 2017
Park Square continues its 42nd season on the Proscenium Stage with a Mu Performing Arts and Park Square Theatre co-production of the Rodgers and Hammerstein musical Flower Drum Song, directed by Mu Artistic Director Randy Reyes, based on the 2002 book adaptation by Tony Award-winning playwright David Henry Hwang (M. Butterfly, Yellowface, Chinglish).  Previously produced by Mu in 2009, this will be a fully reimagined production featuring new and familiar faces. Flower Drum Song, created by legendary musical theater duo Rodgers and Hammerstein takes audiences to the vibrant world of San Francisco's Chinatown in the 1950s to Club Chop Suey, a nightclub owned by a Chinese-American family. Old World tradition clashes with New World trends as two generations, father and son, struggle to honor and protect their cultural traditions while adapting to the changing times.