Latest News on Lynn Wyatt
Lynn Wyatt News
Houston Grand Opera Announces Bold New 2022-2023 Season
by A.A. Cristi - Mar 1, 2022
Houston Grand Opera has announced its 2022'Äď23 season, featuring a new production of Dame Ethel Smyth's rarely-performed masterpiece The Wreckers, the triumphant return of HGO-commissioned mariachi opera El Milagro del Recuerdo, the U.S. premieres of Op√©ra National de Paris and Royal Opera House's production of Werther and the Palau de les Arts Reina Sof√≠a of Valencia's production of Salome, and beloved HGO classics La traviata, The Marriage of Figaro, and Tosca.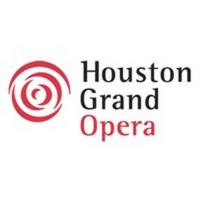 Single Tickets for Houston Grand Opera's 2021'Ä"22 Season Now on Sale
by Stephi Wild - Aug 19, 2021
Houston Grand Opera (HGO) is now offering single tickets to the 2021'Äď22 season at¬†HGO.org. After an all-virtual 2020'Äď21 season through HGO Digital, the company will launch its triumphant return to live performance at The Wortham Theater Center on October 22, 2021.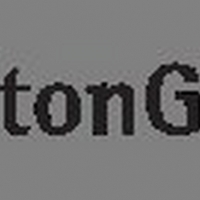 Houston Grand Opera Announces Triumphant Return To Live Performances At The Wortham Theater Center
by A.A. Cristi - May 6, 2021
Houston Grand Opera will present its 2021-22 season live and in person after a year of reimagining the artform in a virtual format through the 2020-21 HGO Digital season.
Elton John Aids Foundation Academy Awards Viewing Party Raises Over $6.4 Million To Help End The AIDS Epidemic
by Kaitlin Milligan - Feb 10, 2020
The 28th¬†annual Elton John AIDS Foundation Academy Awards¬ģ Viewing Party with¬†Netflix's¬†Queer Eye¬†Fab Five: Bobby Berk, Tan France, Karamo, Antoni Porowski and Jonathan Van Ness raised¬†over $6.4¬†million for the global effort to end AIDS. The gala, which took place on Sunday, February 9 at West Hollywood¬†Park in Los Angeles was generously supported by Presenting Sponsors IMDb, Walmart and Neuro Drinks and the Event¬†¬†Hosts Heidi Klum, Diane Lane, Eric McCormack and Billy Porter.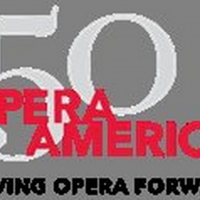 Opera America Announces Recipients Of Its 2020 National Opera Trustee Recognition Awards 
by A.A. Cristi - Jan 21, 2020
OPERA America is pleased to announce the recipients of its 2020 National Opera Trustee Recognition Awards. Now in their 13th year, these awards honor outstanding trustees of U.S. opera companies for their exemplary leadership and generosity on behalf of their respective organizations. OPERA America's Professional Company Members are invited each year to nominate one of their trustees for this award. 
Houston Grand Opera's 2020-21 Season To Feature Opera Favorites And Company Premieres
by A.A. Cristi - Jan 16, 2020
Houston Grand Opera has announced its 2020a?"21 season, featuring a repertoire of beloved classics, company premieres, and a much-anticipated world premiere. The 66th season opens with audience favorite Carmen. American mezzo-soprano Isabel Leonard makes her HGO and role debut as Carmen in the revival of Rob Ashford's acclaimed 2014 production of Bizet's classic. She is joined by tenor Andrea Caré as Don José, bass-baritone Christian Pursell as Escamillo, and Anita Hartig as Micaela, all making their HGO debuts. The production will be conducted by HGO Principal Guest Conductor Eun Sun Kim.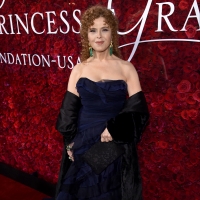 Photo Flash: Bernadette Peters Honored at Star-Studded 2019 Princess Grace Awards Gala
by Chloe Rabinowitz - Nov 26, 2019
On Monday, November 25, the Princess Grace Foundation-USA (PGF-USA) celebrated the 2019 Princess Grace Awards Gala at The Plaza Hotel in New York City. Held in the presence of His Serene Highness Prince Albert II of Monaco, the Awards Gala was an evening of elegance and entertainment emceed by Tony and Grammy Award-winning performer and 2016 Princess Grace Statue Award Recipient, Leslie Odom, Jr.
Casita Maria Center 2019 Gala Honored Ambassador Mary Ourisman Dawkins, Brigadier General Peter Dawkins And More
by A.A. Cristi - Oct 16, 2019
Casita Maria Center for Arts & Education's annual gala, Fiesta, was held at The Plaza Hotel on October 15, 2019. The evening honored Ambassador Mary Dawkins and Brigadier General Peter Dawkins, John Hardy Jewelry, Edgar Legaspi, and Juan Montoya with the Casita Maria Gold Medals of Honor. The evening's host was Sissi Fleitas. The award is bestowed to individuals in recognition of their contribution to the worlds of arts, education and philanthropy. The festive evening began with cocktails, followed by a dinner dance to the tune of Bob Hardwick's Latin inspired tunes.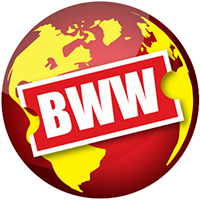 New Artistic Director Rob Melrose Helms First Alley Production MURDER ON THE ORIENT EXPRESS
by A.A. Cristi - May 20, 2019
The Alley Theatre and Rob Melrose, new Artistic Director of the Tony Award -winning Alley Theatre, announce the cast and crew of the ExxonMobil Summer Chills production, Agatha Christie's Murder on the Orient Express, Adapted by Ken Ludwig, offering a cool escape from the sizzling summer heat. Murder on the Orient Express will be Rob Melrose's directorial debut on the Alley stage. The crime thriller runs July 19-August 25, 2019, on the Hubbard Theatre stage. Tickets are available now at alleytheatre.org or by calling the Box Office at 713.220.5700.

THE THREE MUSKETEERS Closes Out 2018-19 Alley Season
by A.A. Cristi - May 7, 2019
The Alley Theatre and Interim Artistic Director James Black, announce the cast and crew of the 2018-19 Season finale production of Ken Ludwig's The Three Musketeers, adapted from the novel by Alexandre Dumas. Mark Shanahan (Alley's Holmes and Watson, The 39 Steps) returns to direct a cast of 14, which includes Alley Resident Acting Company members, Alley favorites, and artists making their Alley debut. Ken Ludwig's The Three Musketeers runs May 31-June 30, 2019 in the Alley's Hubbard Theatre. Tickets are available at alleytheatre.org or by calling the Box Office at 713.220.5700.
Lynn Wyatt Videos