Legendary Singer Renee Fleming Honored at 83rd Annual Metropolitan Opera Guild Luncheon
Over 600 opera aficionados - including Honored Guests Martina Arroyo, Candice Bergen, Kristin Chenoweth, Marilyn Horne, James Morris, Diane Sawyer and Teresa Stratas - attended the 83rd Annual Metropolitan Opera Guild Luncheon at Cipriani 42nd Street on Thursday, December 7th. This year's honoree, Renée Fleming, was acknowledged for her immense contribution to opera and music. Spoken and musical tributes were delivered by Peter Gelb, Ann Patchett and Luca Pisaroni, along with a performance by The Metropolitan Opera Guild's Urban Voices, a choral music initiative that involves nearly 4,000 students and teachers every year.
"The Metropolitan Opera Guild is thrilled to fête an artist who is so vital to the opera world," said Richard J. Miller, Jr., President of the Metropolitan Opera Guild. "Renée Fleming is one of the most extraordinary singers to grace stages all across the globe."
The luncheon raised more than $500,000 to benefit the educational programs of The Metropolitan Opera Guild, which last year enriched the lives of over 15,000 students in programs that bring opera into the schools and students into the opera house.
"I've been so honored to call the MET my operatic home and am grateful for the love and support of everyone in this room," said Renée Fleming. "The Metropolitan Opera Guild's unparalleled commitment to music education and bringing people into the world of opera is so important. Opera holds up a mirror to society and elevates the discussion of important issues. It is such a privilege to be a part of this dialogue."
Among the other illustrious attendees: Jamie Barton, Harry Bicket, Sarah Billinghurst Solomon, Harolyn Blackwell, Wolfgang Brendel, Joseph Calleja, Anna Chlumsky, Catia Chapin, Philip Cokorinos, Judith-Ann Corrente, Anthony Roth Costanzo, F. Paul Driscoll, Loretta Di Franco, Lauren Flanigan, Carole Bailey French, Ann Gottlieb, Denyce Graves, Anthony Dean Griffey, Agnes Gund, John Hancock, Ashton Hawkins, Hei-Kyung Hong, Vlad Iftinca, Karen and Kevin Kennedy, Anthony Laciura, Nora London, Ellen Marcus, Terrence McNally, Angela Meade, Carol and Richard J. Miller, Jr., Jack O'Brien, Mark Osgood, Mark Oswald, Ailyn Pérez, Emily and John Rafferty, Win and Mary Rutherfurd, Deborah Rutter, Marc Stern, Barry Tucker, Jean Vanderbilt, Joseph Volpe, Dolora Zajick, Francesca Zambello and Ann Ziff.
The event was made possible through the support of President's Circle Sponsor, The Lloyd E. Rigler-Lawrence E. Deutsch Foundation and Corporate Sponsor, BNY Mellon Wealth Management.
The Metropolitan Opera Guild is the world's premier arts education organization dedicated to enriching people's lives through the magic and artistry of opera. The Guild fosters personal expression, confidence, literacy and collaboration in children with customized education programs integrated into the curriculum of their schools, and builds a deeper appreciation of opera in adults through workshops and community programs, and by publishing OPERA NEWS, the world's leading opera magazine. Through its unique relationship with the Metropolitan Opera, the Guild offers all audiences unique access to the artists, performances and majesty of one of the world's most renowned performing arts companies. For more information about The Metropolitan Opera Guild and its programs, visit metguild.org.
Photographs by Dario Acosta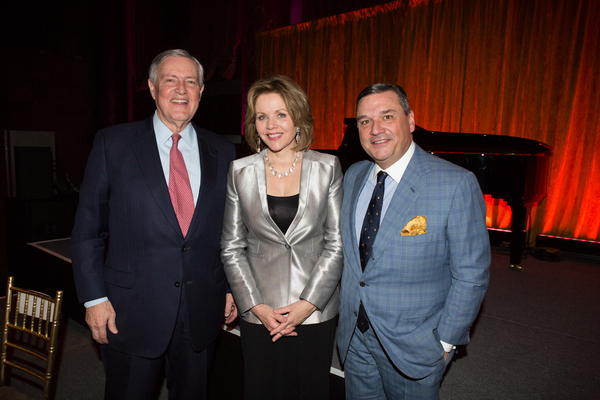 Chairman of the Metropolitan Opera Guild, Winthrop Rutherfurd with Honoree Renée Fleming and President of the Metropolitan Opera Guild, Richard J. Miller Jr. at the 83rd Annual Metropolitan Opera Guild Luncheon at Cipriani 42nd Street on December 7, 2017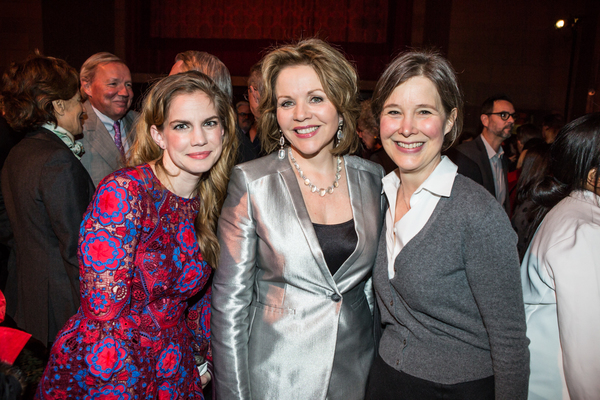 Artist Anna Chlumsky with honoree Renée Fleming and author Ann Patchett at the 83rd Annual Metropolitan Opera Guild Luncheon at Cipriani 42nd Street on December 7, 2017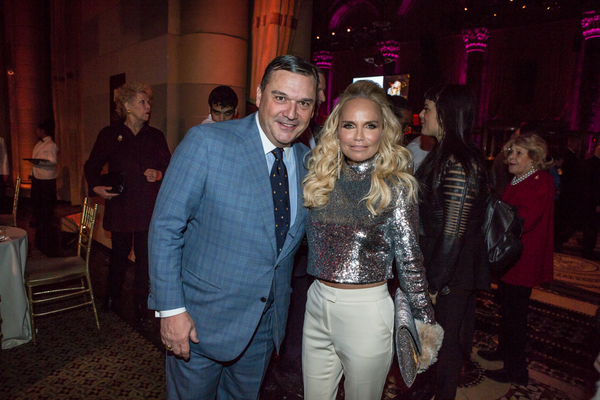 President of the Metropolitan Opera Guild, Richard J. Miller, Jr. with artist Kristen Chenoweth at the 83rd Annual Metropolitan Opera Guild Luncheon at Cipriani 42nd Street on December 7, 2017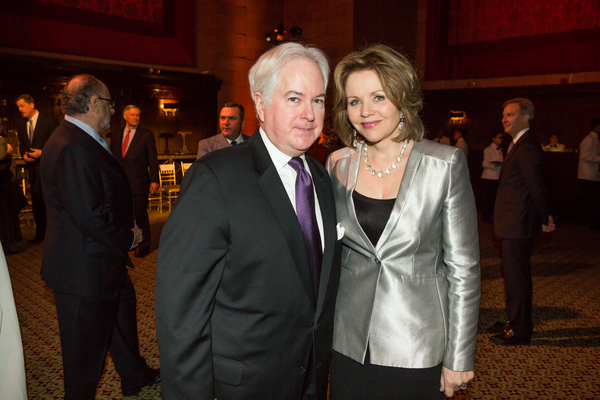 Opera News Editor in Chief, F. Paul Driscoll with honoree Renée Fleming at the 83rd Annual Metropolitan Opera Guild Luncheon at Cipriani 42nd Street on December 7, 2017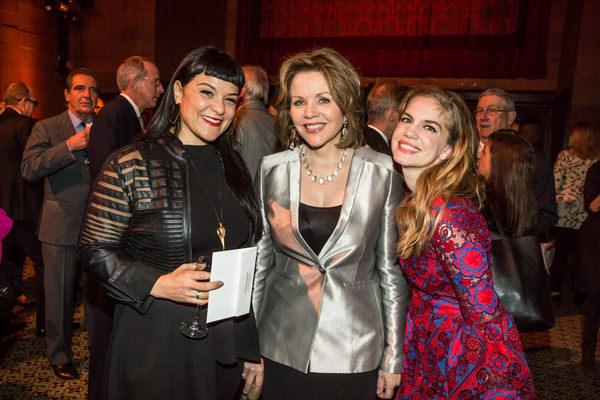 Producer Beth Morrison with honoree Renée Fleming and artist Anna Chlumsky at the 83rd Annual Metropolitan Opera Guild Luncheon at Cipriani 42nd Street on December 7, 2017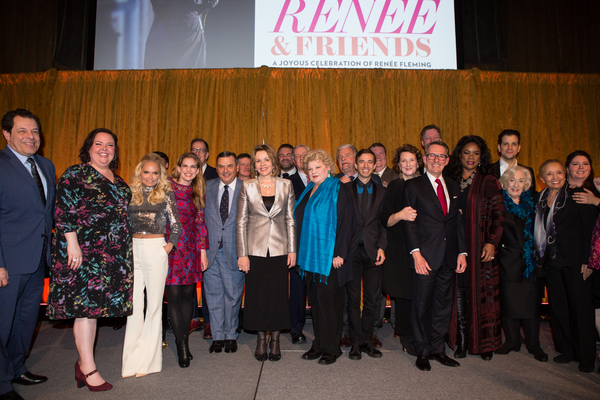 Honoree Renée Fleming with esteemed colleagues and friends at the 83rd Annual Metropolitan Opera Guild Luncheon at Cipriani 42nd Street on December 7, 2017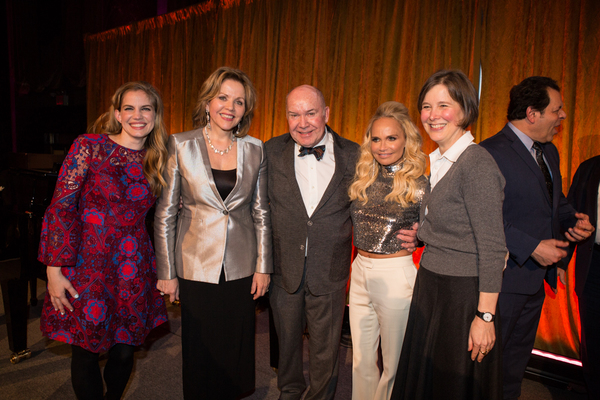 Artist Anna Chlumsky with honoree Renée Fleming, director Jack O'Brien, artist Kristen Chenoweth and author Ann Patchett at the 83rd Annual Metropolitan Opera Guild Luncheon at Cipriani 42nd Street on December 7, 2017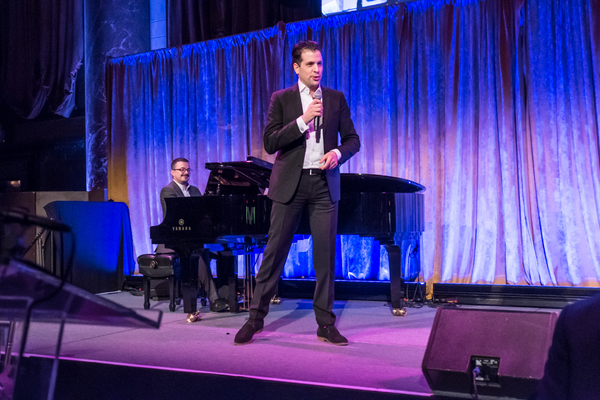 Renowned baritone Luca Pisaroni performing at the 83rd Annual Metropolitan Opera Guild Luncheon at Cipriani 42nd Street on December 7, 2017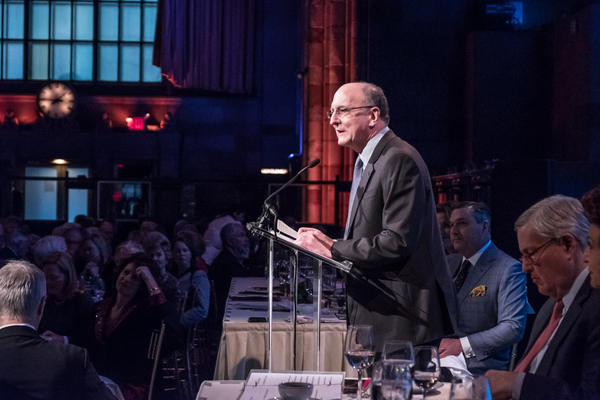 General Manager of the Metropolitan Opera, Peter Gelb speaking at the 83rd Annual Metropolitan Opera Guild Luncheon at Cipriani 42nd Street on December 7, 2017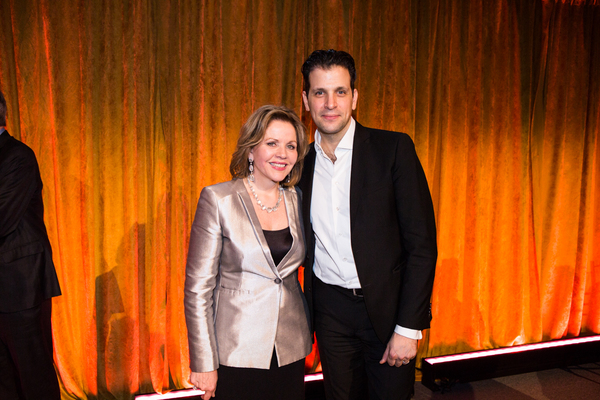 Honoree Renée Fleming with renowned baritone Luca Pisaroni at the 83rd Annual Metropolitan Opera Guild Luncheon at Cipriani 42nd Street on December 7, 2017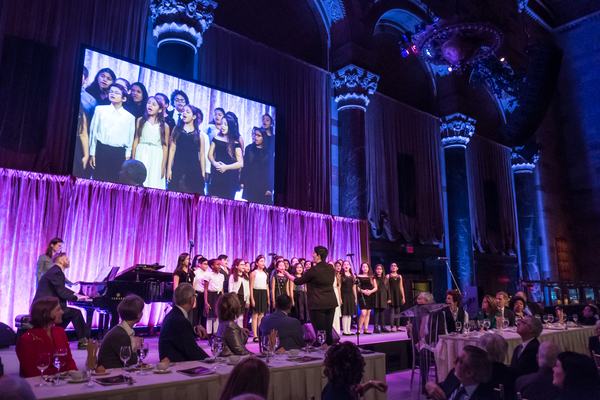 The Urban Voices performing at the 83rd Annual Metropolitan Opera Guild Luncheon at Cipriani 42nd Street on December 7, 2017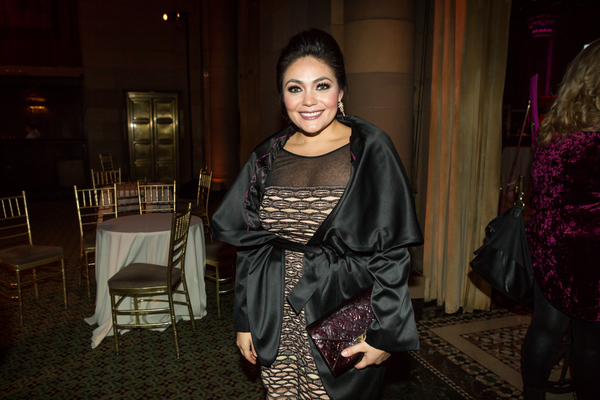 Soprano Ailyn Pérez at the 83rd Annual Metropolitan Opera Guild Luncheon at Cipriani 42nd Street on December 7, 2017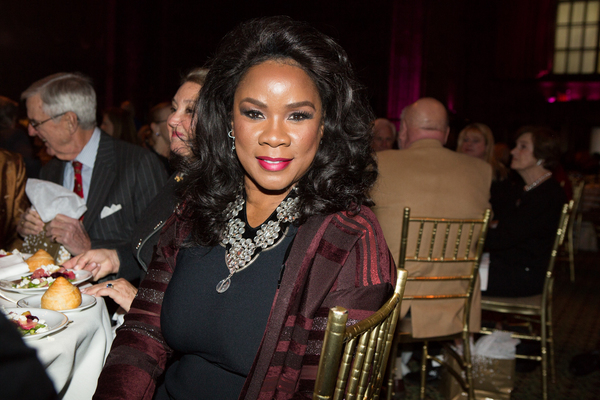 Mezzo-soprano Denyce Graves at the 83rd Annual Metropolitan Opera Guild Luncheon at Cipriani 42nd Street on December 7, 2017