Latest News on Marc Stern
Marc Stern News
Kennedy Center Crowns 50th Anniversary Season With Permanent New JFK Exhibit, Bernstein's MASS, and Continued Investment in Social Impact
by Stephi Wild - Jul 13, 2022
This September, The John F. Kennedy Center for the Performing Arts celebrates its namesake with two projects: the opening of Art and Ideals: President John F. Kennedy—a new permanent exhibit exploring Kennedy's presidency and commitment to the arts—and a reprise of Bernstein's MASS, which premiered at the Center's opening exactly 51 years earlier. These projects cap an extraordinary year that saw the Center reopen its doors after the pandemic lockdown for a landmark 50th Anniversary season.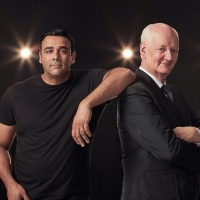 Colin Mochrie and Asad Mecci's HYPROV: IMPROV UNDER HYPNOSIS to Make NYC Debut This Summer
by Chloe Rabinowitz - May 19, 2022
HYPROV: Improv Under Hypnosis, the international sensation from the brilliant minds of Improv and Comedy Legend Colin Mochrie ("Whose Line Is It Anyway?") and Master Hypnotist Asad Mecci, will make its New York City premiere this summer.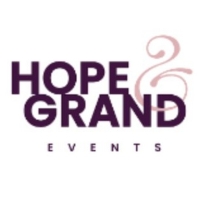 The Music Center Introduces Hope & Grand Events As New On-Campus Catering Entity
by Stephi Wild - May 6, 2022
The Music Center today announced a new onsite catering arm, Hope & Grand Events, in collaboration with its food and beverage partner Levy. Offering a multitude of unique indoor and outdoor spaces across the 22-acre Music Center campus, including three onsite full-service restaurants, Hope & Grand Events will provide bespoke hospitality experiences for a wide range of catering needs including personal and corporate events.
LA Opera Announces 2022 Recipients of the Eva and Marc Stern Artist Award
by Chloe Rabinowitz - Mar 22, 2022
 LA Opera has announced the 2022 recipients of the Eva and Marc Stern Artist Award: tenor Ben Bliss, mezzo-soprano J'Nai Bridges and soprano Liv Redpath.
LA Opera Announces Appointment Of Keith Leonard As New Board Chair
by A.A. Cristi - Jun 22, 2021
The LA Opera Board of Directors has elected Keith Leonard as the new chair. Leonard, a board member since 2015, has served as the chair of the executive committee and vice chair of the campaign committee for the past year, where he worked closely with both board and staff leadership.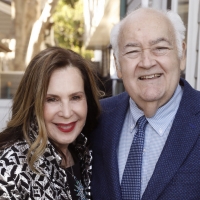 Terri And Jerry Kohl Donate $5 Million And Pledge A Challenge Grant To Support The LA Opera Orchestra
by A.A. Cristi - Apr 7, 2021
Philanthropists Terri and Jerry Kohl have made an immediate $5 million gift and pledged a challenge grant in support of the LA Opera Orchestra and the company's post-COVID recovery, part of which will be used to fund an upcoming production of Oedipus Rex by Igor Stravinsky.
Eva And Marc Stern Establish New Award To Honor Excellence Among LA Opera's Family Of Artists
by A.A. Cristi - Mar 10, 2021
LA Opera board chairman Marc Stern and his wife Eva have established an annual $50,000 award to celebrate and support extraordinarily gifted artists in opera: the Eva and Marc Stern Artist Award. The new award will recognize artists with deep connections to LA Opera and will serve as an expression of gratitude for past and future artistic contributions to the company.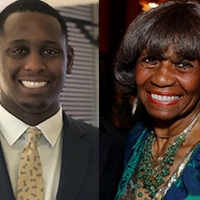 Janet J. Ciriello, William Chase Hodge-Brokenburr And Shirley Starke-Wallace Elected To LA Opera Board Of Directors
by A.A. Cristi - Jan 14, 2021
In a time when its theater remains closed, LA Opera continues to look forward, finding new ways for a world-class opera company to connect with its audiences. To that end, three new directors — Janet J. Ciriello, William Chase Hodge-Brokenburr and Shirley Starke-Wallace — were recently elected to LA Opera's board.
The Music Center Celebrates its New 'Plaza for All' Grand Re-Opening
by Sarah Hookey - Aug 28, 2019
The Music Center today joined with civic and community leaders to dedicate The Music Center Plaza, opening the newly renovated, accessible outdoor urban space and recognizing it as a?oeThe Plaza for All.a??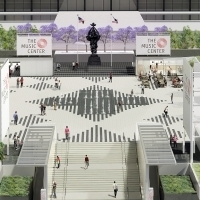 The Music Center Plaza Re-Opens August 2019
by Julie Musbach - Jul 11, 2019
The Music Center today announced it will re-open The Music Center Plaza with a civic ceremony on August 28, 2019 and free public festivities throughout Labor Day weekend (from Friday, August 30-Sunday, September 1, 2019) following a 20-month $41 million renovation of the expansive outdoor space.