Click Here for More Articles on OPERA - ATLANTA
Encounter THE SEVEN DEADLY SINS at The Atlanta Opera This Fall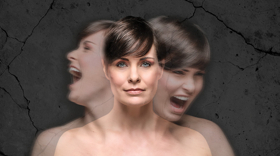 The Atlanta Opera's Discoveries series brings Kurt Weill and Bertolt Brecht's The Seven Deadly Sins to Atlanta for the first time. Brian Clowdus, Artistic Director of Serenbe Playhouse, makes his Atlanta Opera directorial debut.
The Atlanta Opera presents The Seven Deadly Sins on September 28, 29, 30 and October 1, 3, 4, 5, 6 at Le Maison Rouge at Paris on Ponce. Tickets are $50 and can be purchased online at atlantaopera.org or by calling 404-881-8885. Seating is general admission. The opera will be performed in English.
In this unique presentation, the evening will open with a cabaret that invites audience members into the fantasy world where the opera's story will take place. The staging includes a full service bar and catwalk all within the lavish setting of Le Maison Rouge.
After a brief intermission, the performance of The Seven Deadly Sins will close the evening. The opera follows the journey of an immigrant, Anna. She finds herself on a seven-year, seven-city quest across the U.S. where she ultimately encounters each of the seven deadly sins. First presented in 1933, The Seven Deadly Sins is presented in nine movements: Sloth, Pride, Wrath, Gluttony, Lust, Covetousness, and Envy, with an Introduction and Finale. Originally choreographed by George Balanchine, the piece features one singer and one dancer as Anna I and Anna II, respectively. The Atlanta Opera's production will feature accompaniment by two pianos and percussion. Rolando Salazar will serve as conductor.
"I am creating a very theatrical world reminiscent of a 1930s cabaret lounge where Anna is the diva and star of the evening," said Brian Clowdus. "The first section will have us immersed in the backstage world where we see actors getting ready for her arrival. Finally, the moment arrives and Anna has her star entrance and performs The Seven Deadly Sins, and at moments it's unclear if she is a lounge singer or if she has entered the world of this piece."
Brian Clowdus is the founder and Executive/Artistic Director of Serenbe Playhouse, a site-specific theatre company located within the Serenbe community, about 30 miles south of Atlanta. He is also the CEO and Creative Director of Brian Clowdus Experiences, which takes environmental work across the country. Mr. Clowdus was named "Top Artistic Director in Atlanta" and "One of the Top 20 Atlantans to Watch" by Creative Loafing, and won the 2015 Suzi Bass Award for Best Direction of a Musical for Miss Saigon.
The production features mezzo-soprano and Grammy-Award winner Jennifer Larmore as Anna I. A native of Atlanta, Larmore began her career at Opera de Nice in 1986, and has recorded widely for Teldec, RCA, Harmonia Mundi, and Deutsche Grammophon, to name a few. Recent credits include Lady Macbeth in Verdi's Macbeth (Grand Théâtre de Genève), Mère Marie in Les dialogues des carmelites (Caramoor Music Festival), Ottavia in L'incoronazione di Poppea (Theater an der Wien), and Donna Elvira in Don Giovanni (Theater an der Wien). She will perform the role of Anna I on Sept 28, Oct 1, 3, 5, 2017.
Also performing the role of Anna I is 2017-18 Atlanta Opera Studio Artist, mezzo-soprano Gina Perregrino. During her tenure at The Atlanta Opera, Ms. Perregrino will also perform the role of Mercédès in Carmen, cover the Marquise de Birkenfeld in The Daughter of the Regiment, and cover Carmen in Carmen. She is a graduate of the Manhattan School of Music where she earned both a bachelors and masters degree. Ms. Perregrino will perform Anna I on Sept 29, 30, Oct 4, 6, 2017.
Performing the role of Anna II (who dances only) is Broadway veteran and choreographer Meg Gillentine. Credits include: Cats (Broadway), The Frogs (Broadway), The Producers (L.A. Co), Fosse (Broadway & first national tour), Mother Courage (Arena Stage), Damn Yankees (Arena Stage), as well as numerous television and commercial credits. Ms. Gillentine received the Helen Hayes Award for Best Actress in a Musical for her role as Lola in Damn Yankees.
The Discoveries series is entering its fourth season this year. The series has grown each year and will have 16 presentations in the 2017-18 season. Last season, The Opera presented Astor Piazzolla's tango opera, Maria de Buenos Aires, at Le Maison Rouge for five sold out evenings. The Opera then closed the season with Mozart's The Secret Gardener at the Atlanta Botanical Garden with three sold out performances. The Discoveries series continues to gain acclaim and prove its success in introducing opera to new audiences across Atlanta. Following The Seven Deadly Sins, the Discoveries series will present the fully staged World Premiere of Out of Darkness: Two Remain (by Jake Heggie & Gene Scheer) in collaboration with Theatrical Outfit in April, 2018.
The Atlanta Opera Discoveries series is dedicated to audience members who are seeking new works, new ideas and fresh perspectives. As a part of The Atlanta Opera's efforts to bring opera to new audiences all over the Atlanta Metro area, these productions will be performed in exciting alternative venues.
The Atlanta Opera is one of the finest regional opera companies in the nation. In 2013, the company recruited internationally recognized stage director Tomer Zvulun as its General and Artistic Director. In the 2014-2015 season, the company launched the acclaimed Discoveries series of operas staged in alternative theaters around Atlanta. The series was recognized by the Atlanta Journal-Constitution as part of its "Best of 2015" awards and the company was nominated for the International Opera Awards in London in 2016. In the 2016-2017 season, the company expanded its main stage season from three to four productions at the Cobb Energy Performing Arts Centre while ushering the Discoveries series into its 3rd season for a total of six productions. The Opera works with world-renowned singers, conductors, directors, and designers who seek to enhance the art form and make it accessible for a sophisticated, 21st century audience. The Atlanta Opera was founded in 1979, and to this day adheres to its mission to enrich lives through opera.
IF YOU GO:
The Seven Deadly Sins
By Kurt Weill
Libretto by Bertolt Brecht
Creative Team
Conductor Rolando Salazar
Stage Director Brian Clowdus*
Choreographer Meg Gillentine*
Scenery Design Christopher Dills
Costume Design Joanna Schmink
Principal Cast
Anna I Jennifer Larmore
Anna I Gina Perregrino *
Anna II Meg Gillentine *
*Atlanta Opera Debut
Running time is approximately 90 minutes and there will be 1 intermission.
Related Articles
More Hot Stories For You