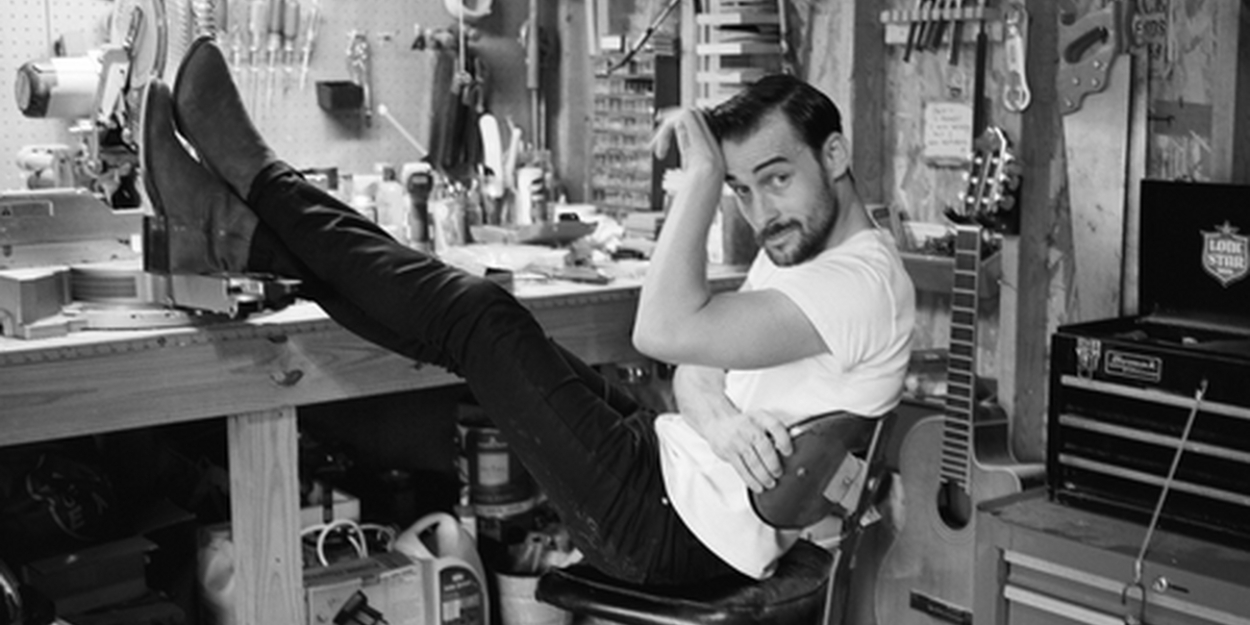 Robert Ellis Announces New Album 'Yesterday's News'
His new album Yesterday's News will release on May 19th through his own label Niles City Records.
Texas-based singer/songwriter Robert Ellis announced today his new album Yesterday's News will release on May 19th through his own label Niles City Records.
An ever evolving, creatively restless renaissance man, Ellis is redefining himself yet again, this time on his own, in far more honest terms.
Coming off his raucous 2019 album Texas Piano Man, Ellis is changing course and embracing a raw minimalist approach that prizes patience and restraint above all else. He also shared the stunning video for the title track "Yesterday's News," a wry tune that drifts like a cloud on the breeze as he channels a washed up singer on some dimly lit stage.
"I met Erica (the director of this video) around 7 years ago. We've been both life partners and creative partners since," stated Ellis. "We started shooting much of this footage shortly after falling in love, and before kids. The footage spans four continents and too many tours to count.
Originally our intent was to make a narrative short film about being on the road. Life, as it often does, got away from us and said film vanished into the ether. The footage however, remained. For Erica and I, going through it now, all these years (and two kids) later was cathartic to say the least. It also struck us both that unknowingly we had been documenting much of the source material behind the song 'Yesterday's News.' This is more than just a music video for us, it's a window into where this song comes from."
Recorded live to tape in just two days, Yesterday's News is as stripped-down as it gets, with Ellis's delicate, reedy tenor accompanied only by nylon string guitar, upright bass, and the occasional piece of handheld percussion. The arrangements are harmonically sophisticated, drawing on the open tunings and intricate fingerpicking of English songwriters like Nick Drake or Richard Thompson.
Ellis's performances are similarly subtle and nuanced, tapping into the bittersweet longing of Chet Baker and the playful poignancy of Bill Evans and Jim Hall.
What emerges is a record that's not quite folk and not quite jazz, a series of intimate, unhurried meditations on growth and maturity, hope and regret, desire and contentment, all delivered by an artist learning to let go and get quiet, to slow down and appreciate the tiny little miracles that make life worth living.
"I've spent my entire career trying to make records that I thought would be 'exciting' to other people," said Ellis, "but the albums I've always been most drawn to are small and gentle and soft. The more I sat with these new songs, the more I realized that their stillness was their strength."
Subverting expectations is nothing new for the celebrated songwriter and producer. Over the course of five solo albums, Ellis has flirted with everything from Paul Simon and John Prine to Elton John and Joni Mitchell, zigging whenever he was expected to zag in a series of sonic and visual transformations that ran the gamut from Redneck Steely Dan to Lone Star Liberace.
NPR has hailed his "musical daring and impeccable songcraft," while Rolling Stone praised his "sharp eye for storytelling," and The New York Times lauded his writing as an emotional "gut punch."
Watch the new music video here:
Photo Credit: Erica Silverman