National Sawdust Tracks Announces Release of Gyan Riley's Latest Album Sprig on Friday, March 30, 2018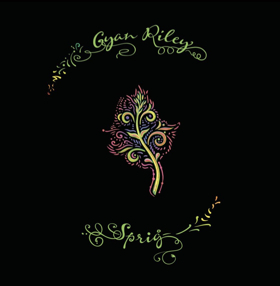 National Sawdust Tracks announced today the release of celebrated contemporary classical guitarist ?Gyan Riley?'s latest solo album, "?Sprig?." The album is now available for pre-order at ?https://gyanriley.bandcamp.com/album/sprig and will be released on ?Friday, March 30?, following a special release concert at National Sawdust on Thursday, March 29, 2018 at 7:00 pm. ?A special trailer for the new album is available ?HERE?.
With nimble dexterity, Riley's fingers fly across the strings throughout his "beautiful and enigmatic" compositions (T? he New York Times?). Recorded at the acoustically remarkable Harrison House in Joshua Tree, CA the crystalline quality of the recordings present listeners with an incredibly intimate experience. Mixed and mastered by Phil Smith, the new album preserves Riley's identity as "one-man American-music machine, amicably ranging across the fields of jazz, world music, and post-minimalism" (?The New Yorker?).
Riley will also help ?American Forests to plant one tree per physical copy sold. Founded in 1875, this nonprofit is the nation's oldest conservation organization and is dedicated to protecting and restoring healthy forest ecosystems. Since 1990, American Forests has planted more than 50 million trees ?in all 50 states and nearly 50 countries. Also, they are a leading advocate for using trees and greenspace to make our cities more sustainable, beautiful, and livable.
To celebrate the release of "Sprig," Riley will perform in New York at National Sawdust onWednesday, March 29? at ?7:00 PM?. Tickets are available ?HERE?.
Gyan Riley won his first guitar in a raffle when he was 12 years old. Shortly after learning all of the songs in his cassette collection by ear, he became the first full-scholarship graduate guitar student at the San Francisco Conservatory. Gyan's diverse work now focuses on his own compositions, improvisation, and contemporary classical repertoire. Gyan has been commissioned by the Kronos Quartet, New Music USA, the Carnegie Hall Corporation, the American Composers Forum, and the New York Guitar Festival. He has performed with Zakir Hussain, Lou Reed, John Zorn, the Kronos Quartet, Lee Ranaldo (of Sonic Youth), Iva Bittova, Julian Lage, the Bang-On-A-Can All-Stars, Bryce Dessner, Nico Muhly, Secret Chiefs 3, the San Francisco Symphony, the Philadelphia Chamber Orchestra, and his father, the composer/pianist/vocalist Terry Riley. Various tours have taken him throughout Europe, Canada, Latin America, Asia, and the US, both as a soloist and in various ensembles. Gyan resides in New York City and frequently performs with the duo ?Probosci?, the trio ?Eviyan?, the electric guitar quartet ?Dither, ?guitarist Julian Lage, and his father Terry Riley. Terry and Gyan recently scored a new film by writer/director Francois Girard (?The Red Violin?) entitledHochelaga, Terre des Âmes?, that premiered at the 2017 Toronto Film Festival and was recently selected as Canada's pick for best foreign language film category at the 2018 Oscars. Gyan has five solo CD titles and many ensemble/collaborative recordings, most recently released on National Sawdust Tracks and Tzadik Records in New York.
Related Articles
View More Music

Stories
More Hot Stories For You