John Zorn News
Julian Lage Announces New Album With Bill Frisell & Shares First Song
by Michael Major - Jun 21, 2022
Having established a home base with his brilliant trio of bassist Jorge Roeder and drummer Dave King — most recently heard on the guitarist's acclaimed 2021 Blue Note debut Squint — Lage casts his gaze outward to discover new orchestrational possibilities with the addition of six-string icon Bill Frisell, who adds his voice to this album.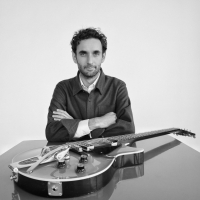 Julian Lage Comes To The Boulder Theater In October
by Stephi Wild - Jun 21, 2022
Guitarist Julian Lage expands his horizons on View With A Room, a collection of 10 compelling original compositions that marks his second release for Blue Note Records.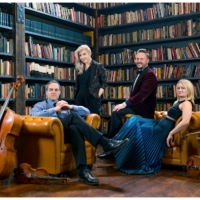 Junction Trio, Spektral Quartet, Black Oak Ensemble to Appear at Newport Classical Music Festival
by A.A. Cristi - Jun 2, 2022
Three stellar chamber ensembles –– Junction Trio (July 3), Black Oak Ensemble (July 6), and Spektral Quartet (July 10) –– are coming to Newport next month to perform at The Breakers (44 Ochre Point Ave.) as part of the 2022 Newport Classical Music Festival (formerly Newport Music Festival), which runs from July 1-17, 2022.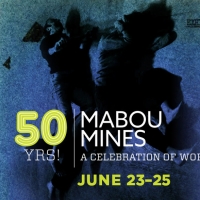 Mabou Mines to Present Three-Day 50TH ANNIVERSARY CELEBRATION OF WORK
by Chloe Rabinowitz - Jun 2, 2022
Mabou Mines will present a 50th Anniversary Celebration of Work, reaching back into the company's brimming five-decade history of innovative theater as a launchpad into the next 50 years (June 23–25; beginning 5pm June 23; 5pm–11 pm June 24; and 12pm–11pm June 25).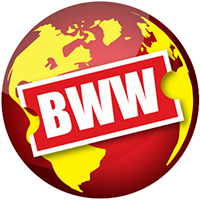 New England Conservatory's Pioneering Contemporary Improvisation Department Presents RITUAL
by A.A. Cristi - May 19, 2022
New England Conservatory's Contemporary Improvisation students, faculty, and special guest, Ukrainian-American folk musician, improviser, and composer Julian Kytasty, present Ritual, a concert exploring the myriad of ways that ritual manifests in our lives and music.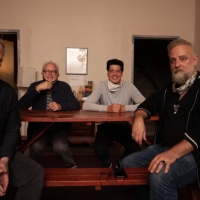 Ches Smith and His Quartet Release 'Interpret It Well' LP
by Marissa Tomeo - May 1, 2022
"Interpret it well," reads the script text in Raymond Pettibon's mysteriously evocative drawing. A few thick black ink strokes describe an enigmatic landscape – the telephone poles, the railroad track and the building in the distance seem obvious enough as markers of desolation, but the swirl of lines on the horizon are more ambiguous. The steam from an approaching train? An oncoming tornado? Hope or dread, connection or destruction, all depend on interpretation.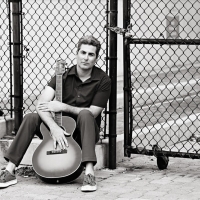 Singer and Guitarist Adam Weinberg Releases New Single
by Marissa Tomeo - Apr 30, 2022
Singer and fingerstyle guitarist Adam Weinberg -- who's most notably known on the live music circuit as Matisyahu's guitarist on his worldwide acoustic duo tours for over five years -- releases on Friday, April 29 a new single 'Drifting Through' featured on his latest album, Laugh, Cry, Grief, Hope (Release Date: May 13, 2022).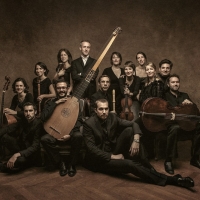 Park Avenue Armory Recital Series To Present French Period Orchestra And Chorus Ensemble Correspondances, May 17
by A.A. Cristi - Apr 20, 2022
Park Avenue Armory continues its 2022 Recital Series on Tuesday evening, May 17, 2022, at 7:30pm for single performance by specialists in the music of France's Grand Siècle, Ensemble Correspondances, in the intimate setting of the Armory's Veterans Room.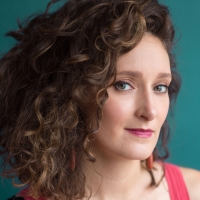 TSO Presents The World Premiere Of Zosha Di Castri's IN THE HALF-LIGHT, Performed By Barbara Hannigan
by A.A. Cristi - Apr 19, 2022
On Thursday, May 19 and Saturday, May 21, 2022 at 8:00pm, the Toronto Symphony Orchestra (TSO) presents a stunning concert featuring the world premiere of Canadian composer Zosha Di Castri's newest work for soprano and orchestra, In the Half-light, performed by Canadian soprano Barbara Hannigan with a libretto by Tash Aw and commissioned by TSO.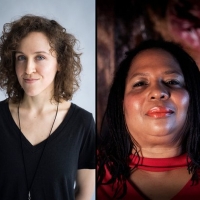 International Contemporary Ensemble & Roulette to Co-Present New Works By Kate Gentile, Fay Victor & Peter Evans
by Chloe Rabinowitz - Apr 19, 2022
On Thursday, May 26, 2022 at 8:00PM at Roulette Intermedium, the International Contemporary Ensemble will present Fay Victor's SIRENS AND SILENCES - marking the debut performance of Victor's work in a concert with the Ensemble after joining as a new, permanent Ensemble member in the summer of 2021 - and the world premiere of Kate Gentile's biome ii.
John Zorn Videos
STAGE TUBE: ETHEL's Documerica Returns to BAM, 10/2
by Stage Tube - Sep 24, 2013
Acclaimed nationwide for eclectic programming and virtuoso performances, string quartet ETHEL returns to the BAM Next Wave Festival to premiere its largest and most ambitious undertaking to date,Documerica. Inspired by the Environmental Protection Agency's Project Documerica-a massive 'snapshot' of America showcased in an astonishing archive of images captured during the recession-plagued, tumultuous 1970s-this multimedia meditation interweaves over 3,000 vintage photographs with commissioned contemporary music for a landmark work.