Nashville's Hottest New Band, Hippies And Cowboys, Get Heavy In New Single 'Hard Times'
In this new tune, they embraced a powerful country rock production and vocal presentation mixed with horns and blues.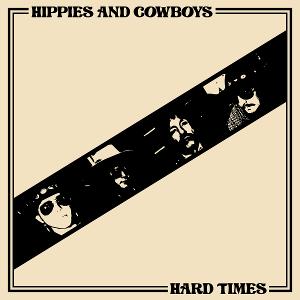 Giving the audience feels and vibes of vintage Steven Tyler, Aerosmith, Stapleton, and Joe Cocker, Hippies and Cowboys releases a new single "Hard Times," which is available now on all streaming & download platforms. You can click here to listen.
In this new tune, they embraced a powerful country rock production and vocal presentation mixed with horns and blues. This single is a must-add for any lover of classic and contemporary rock from the 70s through the 2000s. "Hard Times" is a chill yet powerfully charged atmosphere as the lyrics talk about how life has hard times.
Starting with drums and horns, the song sets the perfect tone for Aaron Sparling's organic and gritty raw vocals that bring you into the lyrical journey of this song. A true connector, the audience will identify with the hard times' storyline while being transported to the scene that Hippies and Cowboys flawlessly create in a theatrical blend of instrumentation, timing, vocals, and a downright sick percussion backdrop. Hard times encourage visualization of memories or fantasy imaging of the lyrics.
This is by far, the best song this Nashville Rising Band has brought to the table. The single leaves the listener with the impression that this band has been together for years. Three words, timeless, steller & unforgettable.
Connect with Hippies and Cowboys
Website: https://www.hippiesandcowboysband.com/
Facebook: https://www.facebook.com/hippiesandcowboysband/
Instagram: https://www.instagram.com/hippiesandcowboysband/?hl=en
More Hot Stories For You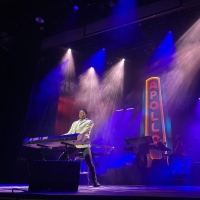 Pianist Kofi Boakye Is The $20,000 Winner of Apollo's Amateur Night

November 30, 2022

The winner of America's longest running talent show Amateur Night at The Apollo, pianist Kofi Boakye, was crowned at the show's grand finale after he performed his signature version of 'Say Yes' by Floetry.
---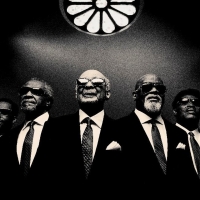 Performing Arts Houston Presents Blind Boys Of Alabama

November 30, 2022

Performing Arts Houston presents Blind Boys of Alabama for their special holiday performance with Sarah Grace & the Soul. The gospel legends will perform their takes on holiday classics, such as White Christmas, Silent Night, and more on December 4, 2022, at Jones Hall.
---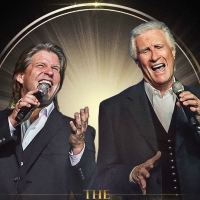 bergenPAC Presents Brian McKnight, Bone Thugs-N-Harmony, A Bronx Tale, and The Righteous Brothers

November 30, 2022

bergenPAC announces new shows coming to its recently renovated theater this Spring: R&B icon Brian McKnight on Thursday, March 23, 2023; rap legends Bone Thugs-N-Harmony on Saturday, April 1, 2023; Chazz Palminteri's one-man show A Bronx Tale on Sunday, April 23, 2023; The Righteous Brothers on Wednesday, May 17, 2023. Tickets go on-sale Friday, Dec. 2, 2022, at 11 a.m.
---
Watch: Ludlow Creek Releases Timeless Music Video For 'This Baby Boy'

November 30, 2022

Watch Ludlow Creek's music video for 'This Baby Boy'!
---
Hangout Music Festival Announces Debut Of Beach Vacation Packages For 2023 Edition

November 30, 2022

Hangout Music Festival, the quintessential beach vacation experience, announced the debut of Hangout Beach Vacation packages for its May 19-21 return to the picturesque coastline of Gulf Shores, Alabama.
---