Lady Parts Justice Presents 'Life is A Living Nightmare: A Telethon to Make It Stop'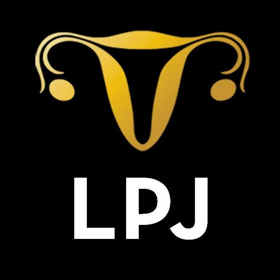 The reproductive rights non-profit organization Lady Parts Justice (LPJ) presents, "Life is A Living Nightmare: A Telethon to Make It Stop" on Thursday, February 1st. The two hour hell-raising comedy extravaganza will be live streamed from an undisclosed location in Hollywood that LPJ refers to as The Feminist Sleeper Cell and will entertain while raise awareness about the current assault on reproductive rights. All proceeds will benefit LPJ. Hosted by Lizz Winstead, co-creator of The Daily Show, co-creator of Air America, and co-founder of LPJ, "Life is A Living Nightmare: A Telethon to Make It Stop," will put a hilarious feminist twist on all the usual telethon conventions. In the era of #MeToo, you can expect righteous comedy, music, parlour games, and a celebrity craft corner where a few of LPJ's favorite celebs will create one-of-a-kind items to be auctioned live during the telecast. There also may or may not be a piñata of Harvey Weinstein in a bathrobe.
The livestream will feature appearances by a number of celebrities including
Rachel Bloom
(Crazy Ex-Girlfriend), Andy
Richter
(Late Night and Conan),
Greg Proops
(Whose Line Is It Anyway? Smartest Man In
The World
Podcast), Amy Brenneman (The Leftovers, Veep),
Guy Branum
(Chelsea Lately),
Baron Vaughn
(Grace and
Frankie
Mystery Science Theater 3000: The Return), Dr. Willie Parker (abortion provider & best selling author), Eliza
Skinner
(Mystery Science Theater 3000 The Return), Amy Hagstrom Miller (Founder & CEO of Whole Woman's Health),
Aida Rodriguez
(Shaq's All Star Comedy Jam), and more to be announced. With this lineup, "Life is A Living Nightmare: A Telethon to Make It Stop," promises an outrageously funny evening that will help raise money for the important work of Lady Parts
Justice
supporting their boots-on-the-ground efforts to get out the vote, production of hilarious and informative videos, and work with activists to help them grow their support bases in an effort to expose anti choice politicians and help elect pro choice politicians. About her motivation to do a telethon, Winstead says: "In a country dominated by federal, state and local politicians hell bent on bringing on The Apocalypse, LPJ's work is more crucial than ever! The fact that we have to do a telethon to help guarantee access to reproductive care should have everyone calling-in to donate and eager to learn how to take action." HASHTAG:
#LPJTelethon
LIVESTREAM:
LadyPartsJustice.com and on Lizz Winstead's Facebook page
6-8pm PT | 9-11pm ET
ABOUT LADY PARTS JUSTICE: Lady Parts
Justice
is the first not safe for work, rapid response reproductive rights advocacy organization that uses comedy, culture and diverse media to sound an alarm on the terrifying erosion of reproductive access. Co-founded by the co-creator of The Daily Show, Lizz Winstead, LPJ uses comedy and reproductive
health facts to produce hilarious strategic and educational content that destigmatizes abortion, calls out misogynistic politicians, and rallies voters to fight back against anti choice legislation on a federal, state, and local level.
The name Lady Parts Justice is an homage to Lisa Brown, a former Michigan state rep who when in office was banned from the statehouse floor for using the word vagina when arguing against a transvaginal ultrasound bill. When she asked what she should say they suggested something less provocative like "lady parts." The offensive nature of men uncomfortable with the word vagina, but perfectly comfortable legislating it, inspired both the name and mission of this groundbreaking reproductive rights organization.