City Winery Chicago Presents Cyrille Aimée, Willie Nile and More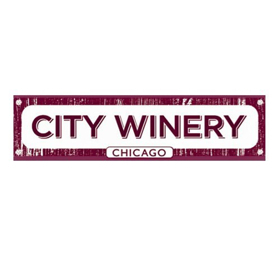 City Winery Chicago, 1200 W. Randolph Street, announces the return of Cyrille Aimée, Willie Nile and more. The following shows go on sale to the public on Friday, January 4 at noon. All tickets will be available at citywinery.com/chicago.
GMiV plays The Beatles with Strings
Sunday, Jan. 20; 12 p.m.
$12 advanced tickets/$15 day of show, plus $20 brunch buffet option
Great Moments in Vinyl takes the tribute experience to a new level. For every concert, they choose a pair of memorable albums and perform them in their entirety. Along with the music, they supply a series of stories about the songs and the artists and the times that brought them into being. The Great Moments in Vinyl band is a hand-picked collection of talented musicians from the Chicago area. The lineup for each ensemble is specifically chosen for the occasion. At City Winery, GMiV will perform with strings a collection of songs by the ever-popular English rock band, The Beatles.
Chicago Philharmonic Sunday Brunch Series
Sundays, Jan. 27/Feb. 17/Apr. 28; 12 p.m.
$25 GA ticket, plus $20 brunch buffet option
Sunday, January 27: Café Culture
In the grand tradition of European café music, the Chicago Philharmonic Chamber Players bring together captivating folk-inspired music from around the world in Café Culture.They will bring the audience through the evening at the Piazza San Marco with traditional Italian songs and an Argentinian nightclub with Piazzolla and Gardel. They'll lead listeners into experiencing the lively Hungarian Dance from Brahms and the romance of Russian gypsy tunes. The musicians will also touch on great American songbook classics from Gershwin.
Sunday, February 17: All You Need Is Love
For Valentine's Day weekend, the Chicago Philharmonic's own string fab four will present City Winery classical interpretations of famous and beloved Beatles songs, arranged for a string quartet by Chi Phil's Benton Wedge. Selections include Come Together, All You Need is Love, Blackbird, I Will, Hey Jude and more. 48 years after their final performances, the Beatles continue to be the best-selling musical artists of all time. Chicago Philharmonic will share the love of this legendary band during this romantic weekend.
Sunday, April 28: Pinot and Piano
During Pinot and Piano, the audience will enjoy two piano quartets performed by the Chicago Philharmonic Chamber Players. Schumann and Turina's works are two of the most exciting and elegant in the piano repertoire: Schumann's Romantic-era work is jubilant with rich melodies, and is one of the most loved, listened to and performed piano quartets. Turina's quartet embodies the composer's Spanish heritage and expressive colors of lyrical Spanish folk music.
Sunday, February 10; 12 p.m.
$15 GA ticket, plus $20 brunch buffet offering
All-female bluegrass group from Chicago Fox Crossing String Band has been winning hearts with their beautiful harmonies, original songwriting, and entertaining stage presence ever since forming in November 2016. Following their debut performance at Winter Roots Festival in February 2017, they've gone on to perform at many festivals and events across the Midwest. They've performed at events such as IBMA award-winning Frankfort Bluegrass Festival, The Illinois State Fair, American Music Festival, and more. Their debut album will be released in February.
Wednesday, March 6
$32/$35/$38/$42
American rock band The Ides of March was founded in Berwyn, IL in 1964 as The Shon-Dels. By 1970, the band had a major U.S. hit "Vehicle" which became the fastest selling single in Warner Bros. Records' history. During the band's hiatus beginning in 1973, Jim Peterik co-founded the band Survivor, known for top hits including "Eye of the Tiger." The Ides of March reunited in 1990 and has been touring and performing ever since.
Friday, April 5
$28/$32/$35/$38
Cyrille Aimée (Sur­real M­A) is a French­Dominican vocalist and actress. Winner of the Montreux Jazz Festival's Vocal Competition, the Sarah Vaughn International Jazz Vocal Competition and finalist in the Thelonious Monk Vocal Competition, Aimée is-in the words of Will Friedwald of The Wall Street Journal-"one of the most promising jazz singers of her generation." She now tours the world with her band as well as in a duo setting with Brazilian guitarist Diego Figueiredo. Additionally, Aimée and her talent caught the attention of Broadway legend Stephen Sondheim, who cast her in an Encores Special Presentation at New York City's City Center in November 2013. Her upcoming album, Move On: A Sondheim Adventure, journeys through the songbook of Sondheim and her own autobiography, exploring her personal feelings and journey.
Saturday, April 6
$30/$35/$38/$40
Willie Nile has toured across the U.S. with The Who and has sung with Bruce Springsteen and The E Street Band. Bono, Lou Reed, Lucinda Williams, Jim Jarmusch and Little Steven are among those who have sung his praises. As the induction program from the Buffalo Music Hall of Fame says: "His live performances are legendary." He is currently touring in North America.
All City Winery Chicago events are open to all ages and start at 8 p.m., unless noted.
Tickets go on sale to the general public on January 4 at noon. Only members of City Winery Chicago's signature VinoFile™ program have access to ticket sales today in addition to receiving: a waiver of ticket service fees; free valet parking; Restaurant Loyalty Rewards, such as a free pair of VIP concert tickets for every $500 spent on food & beverage in the restaurant; exclusive membership-only events; and access to the proprietary City Winery Virtual Sommelier™, which helps make suggestions for wines one might enjoy based on past consumption at the venue.
Fox Crossing String Band, The Ides of March, Cyrille Aimee and Wille Nile join a diverse mix of the most respected names in pop, rock, jazz, blues, world music, theater, dance, spoken word and comedy presented at City Winery Chicago, including previously announced headliners and supporting acts: Musiq Soulchild with Kameelah Williams (Jan. 3-4, 7:30 & 10p); Talib Kweli with NIKO IS and K'Valentine (Jan. 5, 7p & 10p); Sons of the Never Wrong with Michael Smith (Jan. 6, 7p); Dan Tedesco (Jan. 7, 7:30p); Shane Koyczan (Jan. 8);Christian Fresno & Friends (Jan. 9); Slice screening with director Austin Vesely (Jan 10); Three Women and the Truth (Jan. 11); Maysa (Jan. 12, 7 & 10p); Corky Siegel's Chamber Blues featuring Tracy Nelson (Jan. 13, 7p); Steve Earle (Jan. 14-15); EagleMania (Jan. 16); Paris Combo (Jan. 17); Melanie Fiona (Jan. 19, 7 & 10p); Jodee Lewis & Jonas Friddle(Jan. 20, 7p); Let Freedom Ring, Chicago! (Jan. 21, 7:30p); The Hot Sardines (Jan. 23); Randy Bachman (Jan. 24-25); Susan Werner (Jan. 27); Trey McLaughlin & The Sounds of Zamar (Jan. 28, 7p); Rachael Yamagata (Jan. 29-30); Alejandro Escovedo with Don Antonio Band (Jan. 31-Feb. 2); Langston Hughes Birthday Celebration (Feb. 3); Ms. Lisa Fischer & Grand Baton (Feb. 4-5); Marcus Johnson with Kathy Kosins (Feb. 6); Marc Roberge of O.A.R. (Feb. 8, 7 & 10 p); Anders Osborne (Feb. 9, 7 & 10p); Anita Wilson with Dante Hall (Feb. 10, 7p); Ruen Brothers (Feb. 11); Hudson Taylor (Feb. 12); Patrizio Buanne (Feb. 13); 10,000 Maniacs (Feb. 14-16); Kandace Springs (Feb. 17); Donavon Frankenreiter (Feb. 18, 6:30 & 9p); Procol Harum (Feb. 20-21); Bobby McFerrin & Gimme 5 (Feb. 22-23, 7 & 10p); The Four C Notes (Feb. 24, 2:30p); Steve Earle (Feb. 25-26); Ann Hampton Callaway (Feb. 27); We Banjo 3 (Mar. 1); JD Souther & Karla Bonoff (Mar. 3, 5 & 8p); Aaron Neville (Mar. 4-5); Kasim Sulton's Utopia (Mar. 7); Ron Pope with Caroline Spence (Mar. 8); Ron Pope with Emily Scott Robinson (Mar. 9); The High Kings (Mar. 12-13); Eilen Jewell (Mar. 15); Los Lonely Boys (Mar. 16-17); Michael Smerconish: (Mar. 17, 2p); Chris Difford with Steve Smith (Mar. 18); Christopher Cross (Mar. 19-20); The Subdudes (Mar. 21-22); Idan Raichel (Mar.23); Freddy Jones Band (Mar. 24); The Tim O'Brien Band (Mar. 27); The Verve Pipe (Mar. 29); Will Downing (Mar. 30-31); David Archuleta (Apr. 2); John Parr (Apr. 10); Martin Sexton (Apr. 12-13); Carbon Leaf (Apr. 19); Dave Davies(Apr. 21); The Spring Quartet (May 1, 2p); and Herb Alpert & Lani Hall (May 4-5).
Opened in 2012, City Winery Chicago is a fully operational winery, restaurant with outdoor patio, concert hall and private event space located in the heart of the West Loop at 1200 W. Randolph, in the historic urban Fulton Market district. Once a refrigerated food distribution warehouse, the 1911 building has been transformed into a contemporary 33,000 square foot haven for those passionate about wine, music and culinary arts. The décor evokes the romance of being in wine country, from the exposed stainless steel fermenting tanks and French oak barrels, to the aroma of fermenting grapes. The West Loop's only fully operational winery has produced dozens of in-house wines sourced from vineyards in California, Oregon, Washington, Argentina and Chile, including a Wine Enthusiast 92-point 2015 Verna's Vineyard Reserve Pinot Noir. With more than 400 unique producers from around the world City Winery is recognized with 2014 and 2015 Best of Awards of Excellence "for having one of the most outstanding restaurant wine lists in the world" by Wine Spectator. The globally inspired, locally sourced, wine-focused food menu is conceived for pairing and sharing. The concert hall accommodates up to 300 guests, all seated at tables with complete beverage and dining service, ensuring a comfortable "listening room" experience enhanced by a state-of-the-art Meyer Sound system. Riedel is the official and exclusive provider of glassware, showing City Winery's commitment to enjoying quality wine in a quality vessel. American Airlines is the Official Airline and Virgin Hotels Chicago is the Official Hotel of City Winery. For more information, please visitwww.citywinery.com.
Related Articles
View More Music

Stories