City Winery Chicago Announces Los Lonely Boys, Hudson Taylor and More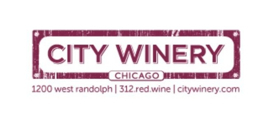 City Winery Chicago, 1200 W. Randolph Street, announces the return of Tex-Mex trio Los Lonely Boys, folk-rock duo Hudson Taylor, and more. The following shows go on sale to the public on Thursday, November 15 at noon. All tickets will be available at citywinery.com/chicago.
Marcus Johnson with Kathy Kosins
Wednesday, February 6
$18/$22/$25/$28
International jazz keyboardist/pianist Marcus Johnson is an independent Billboard-ranked musician, producer, owner of Three Keys Music music label, and is an NAACP Image Award nominee. Johnson's unique self-taught style of piano play has earned him distinction among his peers, praise within the media, and accolades across the music industry. He also has a lifestyle branding company, FLO Brands, LLC™.
ASCAP award-winning vocalist Kathy Kosins has won the hearts of critics and fans around the globe with her eclectic musical palette that expands the rich history of jazz and soul. Born and bred during the Motown era of Detroit, she began singing and arranging background vocals for producer Don Was (now president of Blue Note Records) in the early 80s, which led to her becoming one of the most sought-after session singers. As a lead vocalist, she recorded for both Carrere (Sony) and Quality Records and later toured with Was/Not Was.
Saturday, February 9; 7:00 and 10:00 p.m.
$25/$28/$35/$38
New Orleans' Anders Osborne is a true musical treasure. He is among the most original and visionary musicians writing and performing today. Guitar Player calls him "the poet laureate of Louisiana's fertile roots music scene." New Orleans' Gambit Weekly has honored Osborne as the Entertainer Of The Year. OffBeat named him the Crescent City's Best Guitarist for the third year in a row, and the Best Songwriter for the second straight year. Osborne also won Song Of The Year for his composition, "Louisiana Gold."
Since his recording debut in 1989, Osborne has written virtually all of his own material and contributed memorable songs to a wide variety of artists. Two tunes co-written by Osborne appear on Keb Mo's Grammy-winning 1999 release Slow Down. Country superstar Tim McGraw scored a #1 hit with Anders' song "Watch The Wind Blow By." Osborne's compositions have been covered by artists as diverse as Brad Paisley, Tab Benoit, Jonny Lang, Edwin McCain, Sam Bush, Trombone Shorty and Aaron Neville and Kim Carnes. His songs have appeared in multiple feature films. He can also be seen performing in an episode of HBO's New Orleans-based drama, "Treme." A powerful live performer, the musician has won over fans through non-stop touring as well as a heralded collaboration with the North Mississippi Allstars & Southern Soul Assembly.
Tuesday, February 12
SRO main floor: $18 ADV/$20 DOS
Limited reserved seating: $25
Having won over countless new fans on their recent North American tour, Irish brothers Harry and Alfie Hudson Taylor are excited to announce their imminent return to the USA for their first shows of 2019. Currently on tour across Europe, 2018 has been an exciting year for Hudson Taylor. Having toured the US with Hozier and Gabrielle Aplin, they have also played festivals all over the UK, Ireland and Europe. Fans old and new have taken the Feel It Again EP and freshly released Bear Creek To Dame Street mini-album to their hearts, with Hudson Taylor currently enjoying over two million streams a month on streaming platforms.
Saturday-Sunday, March 16-17
$48/$55/$58/$65
The Los Lonely Boys are a sibling trio (guitarist Henry Garza, bassist JoJo Garza, and drummer Ringo Garza Jr.) whose style draws equally from rock, blues, Tex-Mex, conjunto, and Tejano. The brothers recorded their eponymous debut album in 2003 at Willie Nelson's Pedernales studio in Austin, with Nelson himself guesting on the sessions. The album quickly won the band a large national audience. Its lead single "Heaven" became a Top 20 pop hit, reached the #1 spot on Billboard's Adult Contemporary chart, and eventually won a Grammy Award for "Best Pop Performance by a Duo or Group with Vocal." After a prominent guest appearance on the 2005 Santana album All That I Am, Los Lonely Boys solidified their success with 2006's Sacred which brought two more Grammy nominations, 2008's Forgiven, and the holiday-themed Christmas Spirit. Meanwhile, the band continues to build its reputation as a singularly powerful live act. Their most recent album, Revelation, was released in 2014.
Chris Difford with Steve Smith - "My Life In and Out of Squeeze" book tour
Monday, March 18
$25/$28/$32/$35
Chris Difford is a Grammy nominated and double Ivor Novello Award winning lyricist. He is one of the country's most respected songwriters and has co-written with a host of musicians and performers that reads like a veritable who's who of the industry. With his collaborator since 1973 (Squeeze co-founder Glenn Tilbrook), Difford has written some of the most enduring and best-loved songs of our time such as "Up The Junction," "Cool For Cats," "Labelled With Love," "Tempted" and many others. The band continues to tour extensively today.
In his autobiography Some Fantastic Place: My Life In and Out of Squeeze, released August 2017 and nominated for Penderyn Music Book Prize 2018, Difford charts his life from his early days as a dreaming boy in south London with a talent for poetry to forming one of Britain's greatest bands and beyond. Difford's solo tour to accompany the book included a sold-out week at Edinburgh Fringe 2018.
Friday, March 29
$28/$35/$38/$42
With a reputation for spectacular live performances, the genesis of multi-platinum artist The Verve Pipe can be traced back to the early '90s when the principal members of two rival Michigan bands joined forces. After releasing two independent albums, I've Suffered a Head Injury and Pop Smear, the group quickly garnered a regional following for its textured rock songs distinguished by innovative arrangements, soul-searching lyrics and layered vocals. The success of both albums attracted the attention of RCA Records, which released their platinum major label debut Villains in 1996. The album featured the radio hit 'Photograph' and the #1 single 'The Freshmen,' one of the most successful multi-format tracks of 1997 and winner of an ASCAP Pop Award. Their follow-up release, the critically acclaimed self-titled LP The Verve Pipe, featured 'Hero,' a Top 15 hit at Modern Rock radio. Their most recent album, Parachute, was released last year. The band continues to tour, performing both rock and kids shows throughout the U.S., including special appearances at Lollapalooza, Austin City Limits Festival, Hangout Music Festival, SummerStage in Central Park and many more.
City Winery also announces Carson McHone will open for Joe Pug on Dec. 5.
All City Winery Chicago events are open to all ages and start at 8 p.m., unless noted.
Tickets go on sale to the general public on November 15 at noon. Only members of City Winery Chicago's signature VinoFile™ program have access to ticket sales today in addition to receiving: a waiver of ticket service fees; free valet parking; Restaurant Loyalty Rewards, such as a free pair of VIP concert tickets for every $500 spent on food & beverage in the restaurant; exclusive membership-only events; and access to the proprietary City Winery Virtual Sommelier™, which helps make suggestions for wines one might enjoy based on past consumption at the venue.
Carson McHone, The Verve Pipe, Steve Smith, Chris Difford, Los Lonely Boys, Hudson Taylor, Anders Osborne, Kathy Kosins, and Marcus Johnson join a diverse mix of the most respected names in pop, rock, jazz, blues, world music, theater, dance, spoken word and comedy presented at City Winery Chicago, including previously announced headliners and supporting acts: Eliane Elias (Nov. 13); Peter Wolf & the Midnight Travelers (Nov. 14); Joe Henry (Nov. 15); Jon McLaughlin & Matt Wertz with Scott Mulvahill (Nov. 18, 4 & 8p); The Expendables with Vanya Liya (Nov. 19); J Mascis with Luluc (Nov. 20-21); 30DB featuring Jeff Austin & Brendan Bayliss (Nov. 23, 7 & 10p); BoDeans (Nov. 24, 7 & 10p); BoDeans with Tolan Shaw (Nov. 25, 7p) Anthony David (Nov. 26); Pokey LaFarge (Nov. 27); Canned Heat with Kevin Burt (Nov. 28); Dwele (Nov. 29, 7 & 9:30p); Jane Lynch (Nov. 30, 7 & 10p); Andrew Ripp (Dec. 1); Jennifer Knapp & Margaret Becker (Dec. 2, 12p); Suzy Bogguss (Dec. 2, 7p); Dave Hollister (Dec. 3, 7 & 9:30p); Kris Allen with Sawyer (Dec. 4); Joe Pug (Dec. 5); The Empty Pockets (Dec. 6); Syleena Johnson (Dec. 7, 7 & 10p); Chicago Philharmonic Chamber Players present: A Christmas Carol (Dec. 9, 12p); Los Lobos (Dec. 9-12); Art Garfunkel (Dec. 14-15); Vienna Teng with Katie Rose (Dec. 16); Tab Benoit (Dec. 17-18); Kurt Elling (Dec. 19-20); Michael McDermott (Dec 21-23); Christmas for the Jews (Dec. 25); Shemekia Copeland (Dec. 26-27); Macy Gray (Dec. 28-29); Avery*Sunshine (Dec. 30; Dec. 31, 7:30 & 11p; Jan. 1, 5p); Musiq Soulchild (Jan. 3-4, 7:30 & 10p); Talib Kweli (Jan. 5, 7p & 10p); Sons of the Never Wrong with special guest Michael Smith (Jan. 6, 7p); Dan Tedesco (Jan. 7, 7:30p); Shane Koyczan (Jan. 8); Three Women and the Truth (Jan. 11); Maysa (Jan. 12, 7 & 10p); Corky Siegel's Chamber Blues featuring Tracy Nelson (Jan. 13, 7p); Steve Earle (Jan. 14-15); EagleMania (Jan. 16); Paris Combo (Jan. 17); Jodee Lewis & Jonas Friddle (Jan. 20, 7p); The Hot Sardines (Jan. 23); Randy Bachman (Jan. 24-25); Susan Werner (Jan. 27); Trey McLaughlin & The Sounds of Zamar (Jan. 28, 7p); Alejandro Escovedo with Don Antonio Band (Jan. 31-Feb. 2); Ms. Lisa Fischer & Grand Baton (Feb. 4-5); Anita Wilson with Dante Hall (Feb. 10, 7p); 10,000 Maniacs (Feb. 14-16); Kandace Springs (Feb. 17); Donavon Frankenreiter (Feb. 18, 6:30 & 9p); Procol Harum (Feb. 20-21); Bobby McFerrin & Gimme 5 (Feb. 22-23, 7 & 10p); The Four C Notes (Feb. 24, 2:30p); Steve Earle (Feb. 25-26); Ann Hampton Callaway (Feb. 27); We Banjo 3 (Mar. 1); Kasim Sulton's Utopia (Mar. 7); Ron Pope with Caroline Spence (Mar. 8); Ron Pope with Emily Scott Robinson (Mar. 9); Christopher Cross (Mar. 19-20); John Parr (Apr. 10); Dave Davies (Apr. 21) and Herb Alpert & Lani Hall (May 4-5).
Opened in 2012, City Winery Chicago is a fully operational winery, restaurant with outdoor patio, concert hall and private event space located in the heart of the West Loop at 1200 W. Randolph, in the historic urban Fulton Market district. Once a refrigerated food distribution warehouse, the 1911 building has been transformed into a contemporary 33,000 square foot haven for those passionate about wine, music and culinary arts. The décor evokes the romance of being in wine country, from the exposed stainless steel fermenting tanks and French oak barrels, to the aroma of fermenting grapes. The West Loop's only fully operational winery has produced dozens of in-house wines sourced from vineyards in California, Oregon, Washington, Argentina and Chile, including a Wine Enthusiast 92-point 2015 Verna's Vineyard Reserve Pinot Noir. With more than 400 unique producers from around the world City Winery is recognized with 2014 and 2015 Best of Awards of Excellence "for having one of the most outstanding restaurant wine lists in the world" by Wine Spectator. The globally inspired, locally sourced, wine-focused food menu is conceived for pairing and sharing. The concert hall accommodates up to 300 guests, all seated at tables with complete beverage and dining service, ensuring a comfortable "listening room" experience enhanced by a state-of-the-art Meyer Sound system. Riedel is the official and exclusive provider of glassware, showing City Winery's commitment to enjoying quality wine in a quality vessel. American Airlines is the Official Airline and Virgin Hotels Chicago is the Official Hotel of City Winery. For more information, please visit www.citywinery.com.