ChocoVoice by MICHEL CLUIZEL is an Inspired Gift of Fine Chocolates with a Jingle or Recorded Message
One of the world's finest French Chocolatiers, Michel Cluizel, has a tempting and exciting gift concept, ChocoVoice. The distinctive chocolate-lover's display comes with a jingle or a personalized recorded message. Imagine how happy your friends, family, or co-workers will be when they open their box of luscious chocolates and hear a festive song. For a slight additional cost, people can personalize a greeting that is ideal for extending special wishes or even for making an invitation or proposal. The ChocoVoice box is available in all of Michel Cluizel's truffle varieties. It is currently available for the holiday season and beyond.
We stopped by the New York City Michel Cluizel boutique on Madison Avenue at 35th Street to become acquainted with ChocoVoice and meet Jacques Dahan, the President of Michel Cluizel USA/Noble Ingredients, Ltd. As he told us about the company, we were impressed by their history, creativity, and dedication to the highest quality production of chocolate.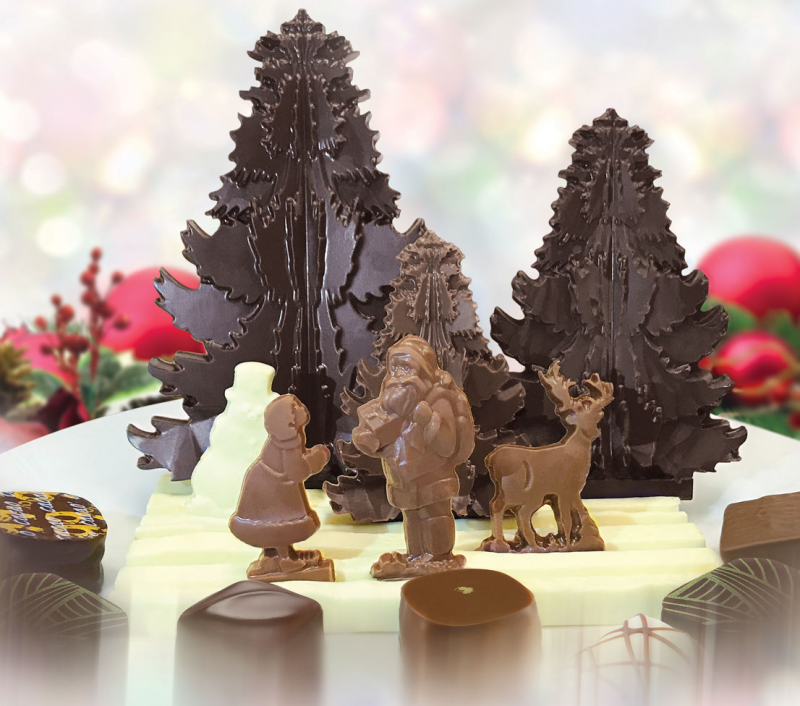 Since 1948, gourmet Chocolat Michel Cluizel has been handcrafting chocolate from bean to bar with pure cocoa butter, bourbon vanilla pod and never any soy or artificial flavorings. For three generations, the Cluizel family has embraced the sweet and spicy aromas of chocolate. This dedicated, enthusiastic and innovative family has become a chocolate dynasty that runs three very special trades in their masterly style that include cocoa bean transformer, confectioner, and experienced chocolate-maker. People worldwide have come to value and admire Michel Cluizel chocolates.
You will be delighted by the happy expression on people's faces when they open ChocoVoice. It is also an ideal gift for hosts and hostesses at holiday parties.
ChocoVoice is just one of the many items that is available from Michel Cluizel. Learn more about it on YouTube at: https://www.youtube.com/watch?v=JCBEZNjLlyQ For more information on Chocolat Michel Cluizel, their products, online store, and the locations of their boutiques, please visit: https://cluizel.us/.
Photo Credit: Courtesy of Chocolat Michel Cluizel
Marina P. Kennedy's writing career led her from freelancing opportunities in New Jersey and New York to writing for Broadwayworld.com where she covers entertainment, the culinary scen... (read more about this author)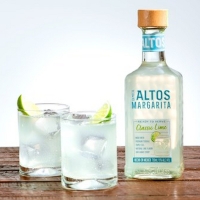 OLMECA ALTOS® Launches Margarita Classic Lime Ready-To-Serve

December 5, 2022

Olmeca Altos®, the award-winning tequila, is mixing up the ready-to-serve cocktail market with the launch of Olmeca Altos® Margarita Classic Lime.
---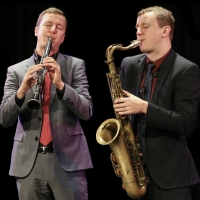 Review: The Anderson Brothers Present THE JOURNEY OF JAZZ at 59E59 Theaters-A Fabulous Musical Journey

December 5, 2022

Some of the best jazz music in NYC is being presented at 59E59 Theaters through December 11. Brothers, Peter and Will Anderson and their ultra-talented ensemble of musicians are performing in "The Journey of Jazz."
---
Samuel Adams Brewing the American Dream Launches LIMITED-EDITION HOLIDAY COOKIE KIT to Support Small Business

December 4, 2022

To kick off the holidays, Samuel Adams Brewing the American Dream, a philanthropic program that provides mentorship and capital to food and beverage businesses nationwide, is excited to announce the launch of the Sam Adams "Baking the American Dream Kit."
---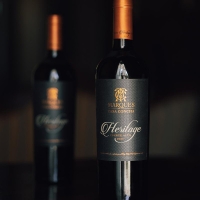 MARQUES DE CASA CONCHA Chilean Wines are Ideal to Sip, Savor and Pair this Holiday Season

December 4, 2022

Renowned Winemaker, Marcelo Papa of Marques de Casa Concha, one of Chile's leading wineries, offers some excellent advice for those looking to select wines for this festive season.
---
CAMELBACK RESORT in Tannersville, Pa. Announces Exciting Season Ahead

December 2, 2022

Camelback Resort, an award winning 560-acre Pocono Mountains resort known for its stellar line up of snow sports, will usher in the 2022-2023 winter season this December with a spate of innovative upgrades and new activities for the entire family.
---