BWW Review: 50 IN 50: LETTERS TO OUR DAUGHTERS at Kumble Theater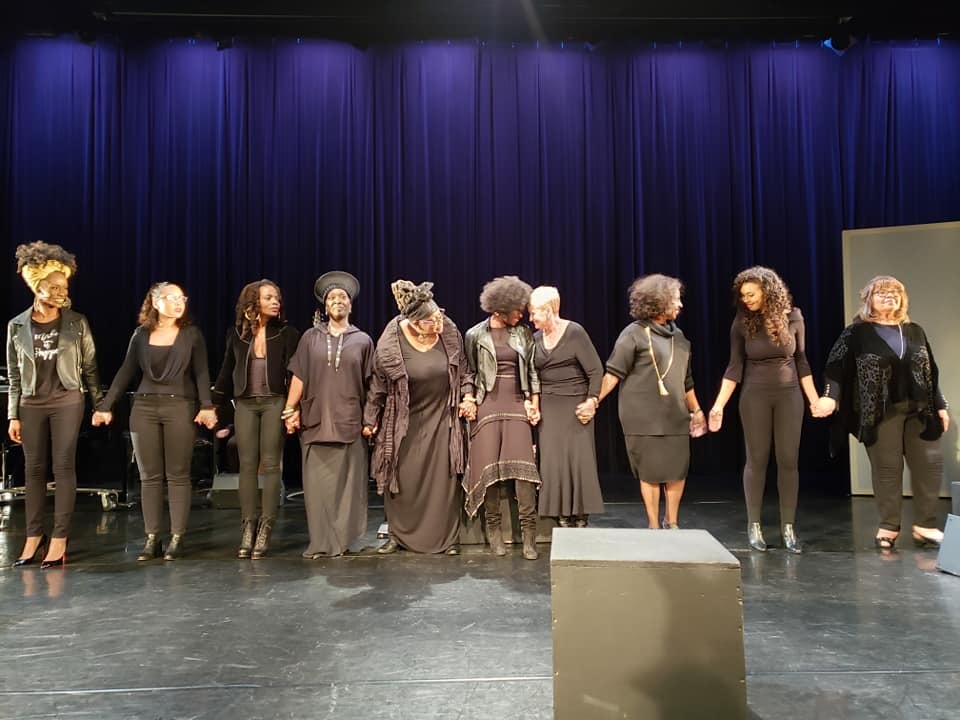 As a black woman, I was riveted by the monologue showcase 50 in 50: Letters to Our Daughters. Witnessing the all-star cast of familiar names and faces from stage and screen, including Tony award-winning Broadway star LaChanze, actress Pauletta Pearson Washington, original Hamilton cast member Jasmine Cephas Jones, and actress and comedienne Phyllis Yvonne Stickney bring to life letters written by 50 women of color about their hopes, dreams, regrets and fears for their daughters (born and unborn) was an inspiring, uplifting and at times an emotional experience.
"The history on American soil where 400 years ago it was illegal for enslaved Black people to read or write, the very act of Black women reading these stories written by Black women is a revolutionary act," the show's director, Dr. Indira Etwaroo said in a press statement.
"From the moment those ten women actors stepped onto the sage and started to read these brilliantly diverse stories, all of them became witness to the fierce beauty and complexity of the voice of Black womanhood from across the globe."
Presented by The Billie Holiday Theatre at the Kumble Theater at Long Island University in downtown Brooklyn, the original stories selected from hundreds of submissions for 50 in 50were diverse and eclectic -- including a spirited reading by Terria Joseph, mother of Grammy winner and The Voice coach Alicia Keys, about raising her multi-talented, biracial daughter.
Dressed in black from head to toe, the actors alternated between sitting and sashaying across the dimly lit stage while reciting the letters from black binders. Thematically, the letters addressed the necessity of sister friendships and the complexities of mother-daughter dynamics -- and were full of comical tough love quips, colloquialisms and stern sentiments that most adolescent daughters (and sons) of black mothers have heard before such as, "Do as I say and not as I do" and "Because I said so."
The 90-minute play, inspired by a curatorial statement by MacArthur "Genius" Fellow Dominique Morisseau, also addressed hot button cultural and social issues such as colorism, abortion, and sexual assault, and Pose co-star and activist Angelica Ross read a powerful letter about being transgender. Rounding out the stellar cast were Marsha Stephanie Blake (Orange is the New Black), Ebony Joann (Ma Rainey's Black Bottom on Broadway), Celestine Rae (No More Mr. Nice Guy) and Michele Shay (Seven Guitars on Broadway).
Live music interstitials performed by Maritri Garrett, such as Beyonce's "Single Ladies (Put a Ring on it)" and "Miss Celie's Blues (Sister)" from The Color Purple, helped to keep the audience engaged and the sold-out show moving. Next up, 50 in 50 will make its West Coast debut March 16th at the new WACO Theatre Center in Los Angeles, founded by Richard Lawson and Tina Knowles Lawson.
Related Articles View More Dance

Stories
Tracy E. Hopkins is a Brooklyn-based freelance writer who enjoys music and dance performances and playing with cats. Her work has appeared in The Associated (read more...)