Review: Alvin Ailey Considers What it Means to "Aspire To" in Latest Ailey II Performance
Alvin Ailey's roster of classic performances is long because it has never shied away from leveraging its foundational strengths to try something new. The company's latest performance from Ailey II builds on this practice to breathe life into classic works, and ground new material in what the company does best.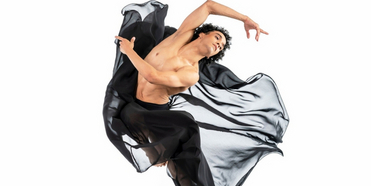 Peridance Presents The Legacy Festival 40th Anniversary Celebration
Peridance Center and Peridance Contemporary Dance Company present the Legacy Festival Performances, honoring the artistic history of Peridance Contemporary Dance Company (PCDC), and celebrating the Peridance Community at large, on April 17-24, 2023 at the KnJ Theater, 26 E. 13th Street, NYC.
AROUND THE BROADWAY WORLD