CLASSICAL MUSIC DANCE NEWS COVERAGE
The latest news on performances of Dance in Classical Music.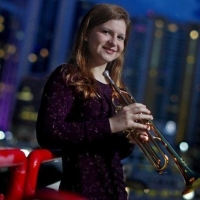 September Bryant Park Picnic Performances to Feature American Symphony Orchestra, Jazz at Lincoln Center & More
by Chloe Rabinowitz - August 16, 2022
Bryant Park Picnic Performances are still warming up with three newly announced free concerts spotlighting new and established voices in the fields of jazz, classical and global pop. On September 9, Jazz at Lincoln Center will bring a rising star in the jazz world to Bryant Park: the 20 year old tru...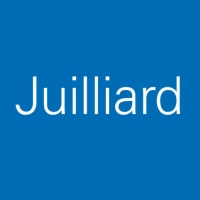 Juilliard Announces 2022-23 Season Programming Featuring More Than 700 Events
by Chloe Rabinowitz - August 01, 2022
Juilliard has announced full programming for its 2022-23 season, including live music, dance, and drama performances at venues throughout the city with numerous livestreams and on-demand opportunities for global audiences to witness the future of the performing arts today....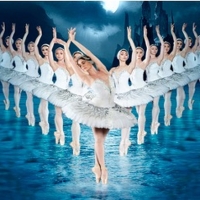 National Tour of SWAN LAKE Comes To Wharton Center For One Night Only
by Grace Cutler - June 24, 2022
The World Ballet Series brings SWAN LAKE to Wharton Center on October 25, 2022....
GatherNYC Announces the Final 3 Weekends of its Spring 2022 Season Featuring Pigeonwing Dance & More
by Chloe Rabinowitz - May 27, 2022
GatherNYC has announced the final 3 performances of its Spring 2022 season, held at the series' new home at Museum of Arts and Design (MAD). The performances take place Sundays, June 5, 12 and 19 at 11am, and also feature a brief spoken word performance by Moth StorySLAM-winning storytellers and a c...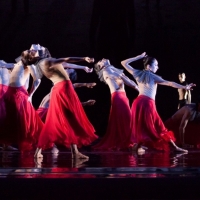 Polish National Ballet and Dutch National Ballet Will Co-Produce THE TEMPEST / HAMBURG Next Month
by Stephi Wild - May 26, 2022
This co-production of the Polish National Ballet and Dutch National Ballet was originally devised by Krzysztof Pastor in the year of the Bard's 450th birthday. Two years later, acing on his desire to reinterpret the work, the choreographer used the 400th anniversary of Shakespeare's death as an oppo...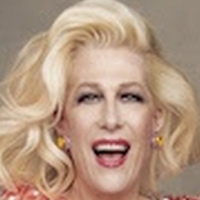 The Fisher Center at Bard Announces Programming for the Spiegeltent at BARD SUMMERSCAPE 2022
by A.A. Cristi - May 12, 2022
The Fisher Center at Bard, which has become one of the world's preeminent sources of major multidisciplinary performance works, reopens its beloved Spiegeltent for Bard SummerScape 2022, celebrating the majestic tent's 15th year as a platform for cutting-edge live music, dancing, and more, after a t...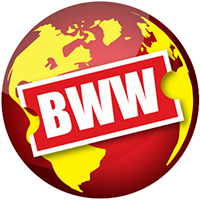 WMI Presents The World Premiere Of Techung Tibetan Ensemble At Kaufman Music Center
by A.A. Cristi - May 09, 2022
WMI presents the world premiere of Techung Tibetan Ensemble at Kaufman Music Center, a rare presentation of Classical Music and Dance from Lhasa, Saturday, June 4, 2022. ...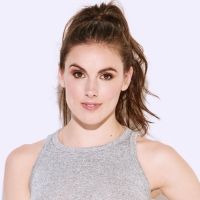 Tiler Peck, María Dueñas & More Join the Hollywood Bowl's Celebration of its First 100 Seasons
by Chloe Rabinowitz - May 03, 2022
The Los Angeles Philharmonic Association today announced additional programming for the Hollywood Bowl 100 summer season, featuring a diverse array of emerging and established artists. Single tickets are now on sale for the entire milestone season celebrating the iconic venue's first 100 years....
Jazz at Lincoln Center Announces New Dates for 2022 Jack Rudin Jazz Championship
by Chloe Rabinowitz - March 18, 2022
Following the competition's postponement due to the Omicron surge in January, Jazz at Lincoln Center has announced the rescheduled dates for the second annual Jack Rudin Jazz Championship, a two-day invitational competition featuring ensembles from ten of the most well-regarded university jazz progr...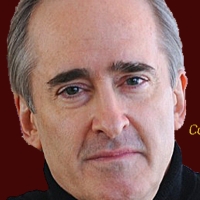 BWW Interview: Conducting ST. MATTHEW PASSION's Only One of James Conlon's Many Current Commitments
by Gil Kaan - March 02, 2022
LA Opera's next production St. Matthew Passion will open March 12, 2022, at the Dorothy Chandler Pavilion. LA Opera's music director James Conlon conducts with choreographer John Neumeier staging Johann Sebastian Bach's scared masterpiece with members of the Hamburg Ballet. The always busy Maestro f...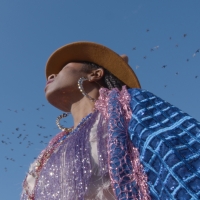 Maya Angelou's Caged Bird Is Set Free To Dream In New York Choral Society's Digital Collaboraon
by A.A. Cristi - January 10, 2022
The New York Choral Society, New York's pioneering symphonic chorus that explores unique collaboration and dynamic repertory, announces their latest digital collaborative project, The Caged Bird Sings for Freedom, as part of their hybrid Reimagine 2021-2022 season. Committed to exploring choral work...