CONNECTICUT DANCE NEWS COVERAGE
The latest news on performances of Dance in Connecticut.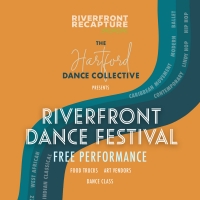 The Hartford Dance Collective Presents RIVERFRONT DANCE FESTIVAL
by A.A. Cristi - June 15, 2022
On Friday, July 24, 2022, celebrate movement in all forms at the very first Riverfront Dance Festival, produced by The Hartford Dance Collective. ...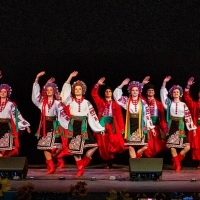 The Palace Theatre To Hold Ukraine Benefit Concert With Yunist Dance School
by A.A. Cristi - April 25, 2022
On Saturday, April 30, The Palace Theatre in Stamford will welcome the Yunist Dance School for a night of celebrating Ukrainian dance and music. All proceeds from the benefit concert, which begins at 7:00pm, will go towards relief efforts in Ukraine....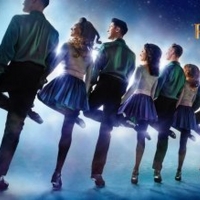 RIVERDANCE Launches 25th Anniversary North American Tour In March 2022
by A.A. Cristi - February 01, 2022
Abhann Productions has announced the return of Riverdance 25th Anniversary Show, which will tour over 40 cities across North America in four months....
Russian Ballet Theatre to Launch National Tour of SWAN LAKE in Connecticut
by Chloe Rabinowitz - January 05, 2022
The Russian Ballet Theatre announced today it is coming to Connecticut to rehearse and launch their breathtaking new production of Pyotr Ilyich Tchaikovsky's legendary classic Swan Lake. ...
THE NUTCRACKER Comes to The Ridgefield Playhouse December 10 - 12
by A.A. Cristi - December 03, 2021
Visions of sugar plums will dance across The Ridgefield Playhouse stage once again, as the Ridgefield Conservatory of Dance presents Tchaikovsky's The Nutcracker at The Ridgefield Playhouse....
The Bushnell Presents THE HIP HOP NUTCRACKER With Rap Pioneer Kurtis Blow
by A.A. Cristi - November 29, 2021
Everything old is new again. Tchaikovsky's 129-year-old ballet is reimagined as a holiday dance spectacle in The Hip Hop Nutcracker, arriving at the The Bushnell on December 17, 2021 at 7:30pm. ...