Photo Flash: The Brick Theater, Inc. presents UNTITLED AMERICAN FLAG CRAFT PROJECT
William Burke wrote a monologue. 20 performers are doing it their way while they respectfully dismantle and rearrange and rejuvenate the American flag with scissors, moxie and glue while explaining the unifying and important factors of their favorite beverages.
Also guest artist musical interludes with live deconstructed performances of American anthems. Also a potluck. Also for everyone. 111 flags will be disassembled and reassembled for the pleasure of your viewing. Each time slot includes a trio of monologue performances so each night there are 9 different performers. Buy one ticket and stay through the whole night (space willing). Or just come for one. Your call. We'll be there. 60 minutes at 7pm, 8:15pm and 9:30pm. Featuring
Jessica Almasy
*, Alexa Andreas, Quilan "Cue" Arnold, Kaaron Briscoe*, Christopher J. Cancel-Pomales, Zoë Geltman, Alice Gorelick,
LUCY KAMINSKY
, Matt Korahais*, Maya Lawson*, Rachel Lin, Linda Mancini, Oona Montandon, Daaimah Mubashshir,
Ronald Peet
*,
Vanessa Pereda-Felix
, Isabelle Pierre, Leta Renée-Alan, Angeliea Stark, Merlin Whitehawk* and more!

Untitled American Flag Craft Project will play at The Brick (579 Metropolitan Ave at Lorimer Street, Williamsburg, Brooklyn) November 30 to December 13 Tickets ($20) may be purchased online at www.bricktheater.com or by calling 866-811-4111.
William Burke
is a playwright, director and curator living in Brooklyn. His productions include the food was terrible (The Bushwick Starr), PIONEERS!#goforth (JACK),COMFORT DOGS: Live from the Pink House (JACK) and FURRY! (JACK) FURRY!/LA FURIA! (The Bushwick Starr). With
Target Margin Theater
: I Made a Mistake, EXPLODITY! and DAY!Night?fuck (The Stahl Center at Stoney Brook
University) He has developed his plays/presented readings at The
BLACK SWAN
Lab (Oregon Shakespeare Festival), The Bushwick Starr, University Settlement, NACL, All For One Theater, Little Theatre (Dixon Place), The Prelude Festival (CUNY Grad center) and CATCH. Ones and
Thomas Bradshaw
. The Brick is located at 579 Metropolitan Avenue (between Union Avenue and Lorimer Street) in Williamsburg, Brooklyn on the L & G subway lines (L: Lorimer stop; G: Metropolitan stop). For more detailed directions & further information, visit
www.bricktheater.com
. The Brick and its non-profit company, The Brick Theater, Inc. were founded in September of 2002 by
Robert Honeywell
and
Michael Gardner
. Formerly an auto-body shop, a storage space and a yoga center, this brick- walled
garage was completely refurbished into a state-of-the-art theater complex, with a large sprung floor and professional lighting and sound package.

Winner of THE 2009 CAFFE CINO FELLOWSHIP AWARD, The Brick is Williamsburg, Brooklyn's destination for subversive theatrical experiences. Home to the critically acclaimed premieres of Bouffon Glass Menajoree (NY IT Award Winner-Outstanding Play), Samuel & Alasdair: A Personal History of the Robot War (NY IT Award Winner-Outstanding Play), Greed: A Musical Love $tory (NY IT Award Nominee-Outstanding Musical), Red Cloud Rising, Theatre of the Arcade and Suspicious Package
(NY IT Award Nominee-Outstanding Play), The Brick has hosted some of downtown theater's most innovative artists, including Young Jean Lee, The Debate Society, Little Lord, Nellie Tinder, Title:Point, Target Margin Theater, New Georges, Jason Grote, Annie Baker, The Mad Ones and Thomas Bradshaw.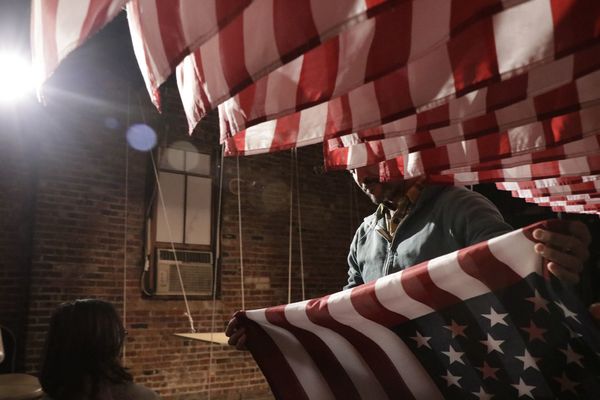 The Brick Theater, Inc. presents Untitled American Flag Craft Project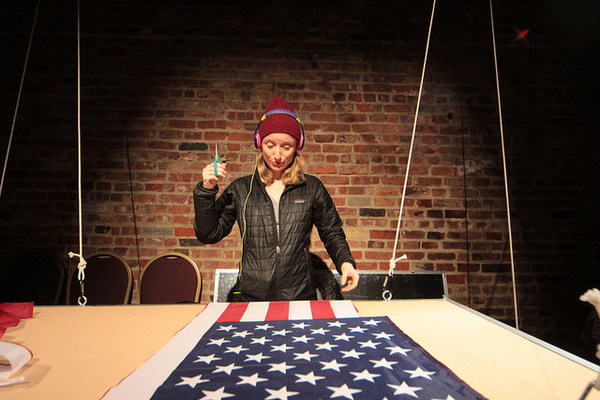 The Brick Theater, Inc. presents Untitled American Flag Craft Project

The Brick Theater, Inc. presents Untitled American Flag Craft Project

The Brick Theater, Inc. presents Untitled American Flag Craft Project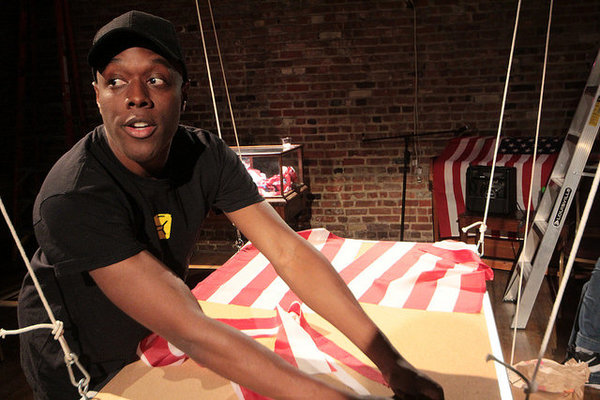 The Brick Theater, Inc. presents Untitled American Flag Craft Project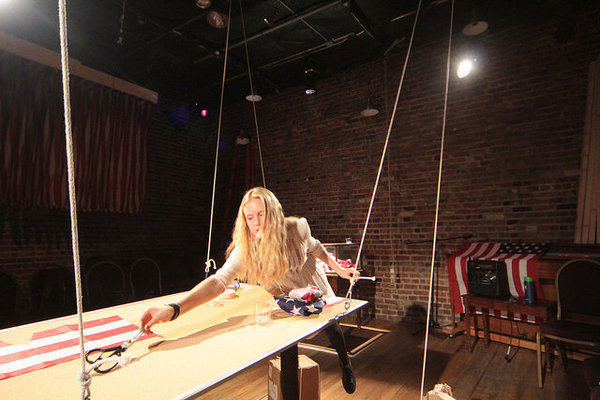 The Brick Theater, Inc. presents Untitled American Flag Craft Project

The Brick Theater, Inc. presents Untitled American Flag Craft Project
More Hot Stories For You